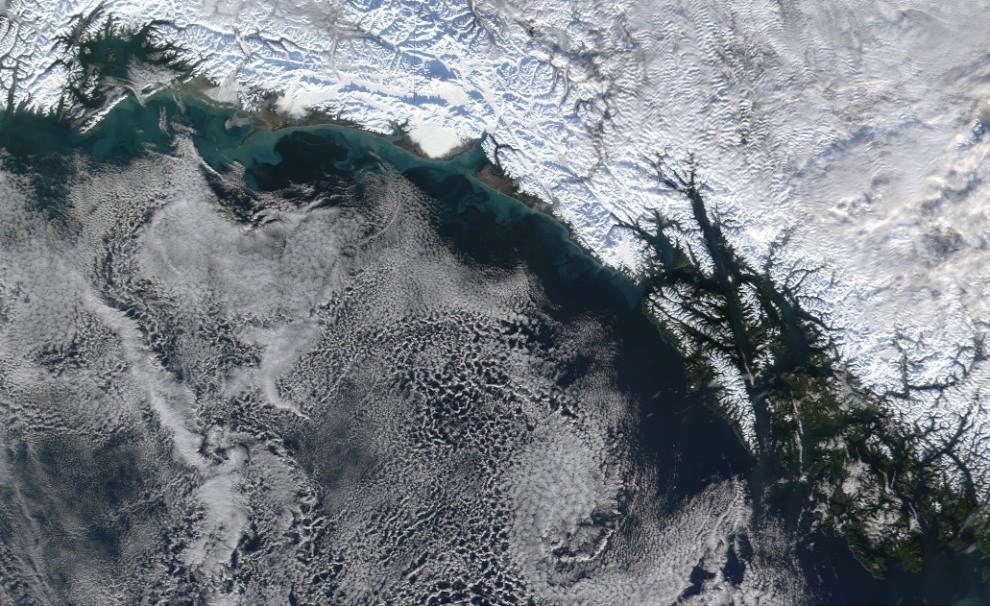 According to Jacobson (1984), "timing is crucial," and the passage of the Thanksgiving Day Storm across southeast Alaska occurred simultaneously with one of the highest tides of 1984. Timing "made the difference between another strong storm and one which caused millions of dollars in damage; between a rainy, windy day and one in which houses ended up in the ocean" (Jacobson 1984).

The height of the "normal" tide was expected to reach 12.5 feet (3.8 m) at Sitka and 20.3 feet (6.2 m) at Juneau, but the combination of low pressure and strong winds caused a surge ranging from 2 to 3 feet (0.6 to 0.9 m) above predicted values. Add to this wind waves of 4 to 10 feet (1.2 to 3.0 m), and it is obvious why waterfront areas were wrecked (Jacobson 1984).

Raging winds flipped airplanes, sank boats, toppled power lines, and flung trees into buildings, making Juneau residents thankful to make away with their lives. No one was killed during the storm, but giant whitecaps slammed downtown Juneau, washing away a rock wall that protected dirt fill that supports Marine Park, causing a section of the park to collapse. Fuel lines at Merchants Wharf were destroyed, and sections of Egan Drive, Gold Creek, and Thane Road were damaged by smashing waves. Moreover, a downed tree near Old Glacier Highway took out a 69,000-volt transmission line, cutting power in the city for hours in some places and for days in others (Inklebarger 2010).

The tempest left millions of dollars in property damage in Juneau and other southeast Alaska communities. About 20 homes were destroyed or seriously damaged in the fishing community of Tenakee Springs, where 80-mile-per-hour (129-kph) winds and a 20-foot- (6.1-m-) high tide pummeled the city. In Sitka National Historical Park (Sitka, Alaska), the storm caused an estimated $8,000 worth of damage to the trails (Antonson and Hanable 1987). In Glacier Bay National Park and Preserve (Gustavus, Alaska), park staff recalls the Thanksgiving Day Storm as one of the most significant in recent history, being "a huge deal at the time." No deaths occurred, but the wind and "big seas" caused substantial property damage (Lewis Sharman, Glacier Bay National Park and Preserve, e-mail, 17 December 2009).

The "big blow" had its genesis in a low pressure system that moved out of eastern Siberia near Sakhalin Island on Friday, 16 November. By Tuesday, this "parent" low had established itself in the eastern Bering Sea with a central pressure around 965 millibars, had tapped a warm, moist air source in the subtropical West Pacific, and was beginning to spawn a series of intense storms that would eventually sweep from the Alaska peninsula to British Columbia.

The low reached the outer coast of southeast Alaska near Cape Spencer at approximately 7:30 pm and passed north of Juneau about an hour later. The winds in the inner channels of central southeast Alaska (most oriented SE-NW) began building about two hours before landfall. The peak gusts at downtown Juneau occurred between landfall and the time the storm passed the city. Gusts greater than 90 miles per hour (145 kph) were recorded at the Federal Building in Juneau with estimates exceeding 100 miles per hour (161 kph) over the Gastineau Channel (Jacobson 1984).