Article
Top 10 Tips for Visiting Cape Cod National Seashore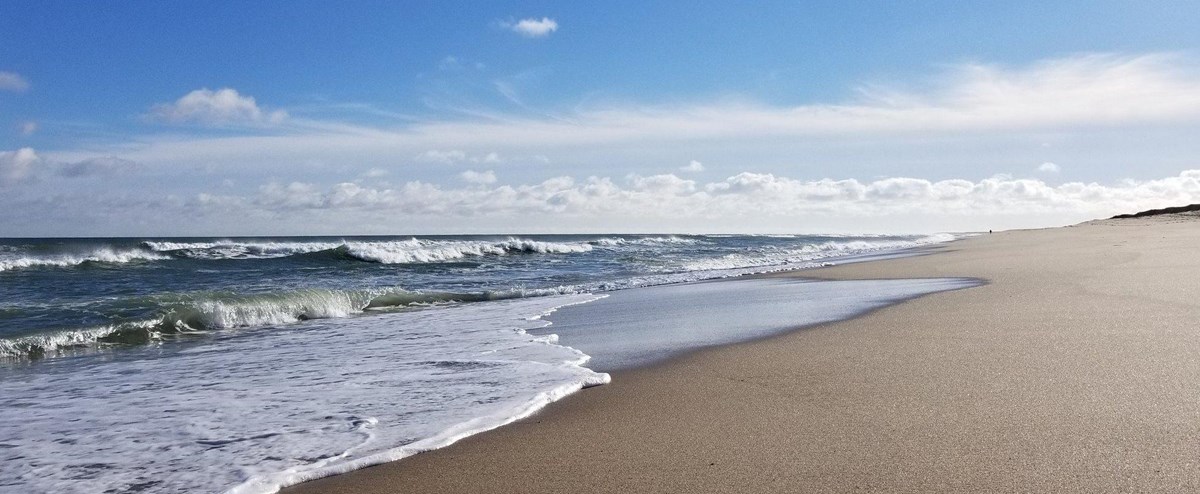 June Program and Activity Guide

When you arrive, park rangers have set up information tables:
Eastham: outside Salt Pond Visitor Center
Provincetown outside Province Lands Visitor Center
1. Plan ahead, plan ahead, and did we mention…PLAN AHEAD!
Check out our park Trip Planner newspaper before visiting. Trip Planners can be found at park visitor centers. Inside you will find information on park regulations, beaches, and best practices!

2. #RecreateResponsibly and Leave No Trace
Dispose of trash properly and follow Leave No Trace Principles by packing out what you bring in. Recycling is available at beaches throughout the park.

3. Respect the Wildlife
View wildlife from a distance. Check out the rule of thumb page from Leave No Trace. Leave at least 3 school buses between you and wildlife in the park.

4. Recreate responsibly with your pet
National parks are not always the best place for your dog. Dogs are not allowed on park trails and several beaches for shorebird nesting. For more in-fur-mation about pets in the park, visit the park Pets page.

5. Looking for a beach? Know where to go
Crowds are late to rise and early to set. Parking at beaches throughout the park can be difficult to find during peak hours. Find your beach parking before 10 am and after 3 pm to avoid the crowds.

6. Catch a park flick
Learn a little history before your visit! While the visitor centers remain closed, the park film, Standing Bold, is available to watch on the park website.

7. Be #WaveWise and #SharkSmart
The ocean may look calm and peaceful, but it can become deadly in an instant. Be wary of rip currents and other risks on the beach. Sharks are also prevalent near Cape Cod beaches in the summer. Plan ahead and know before you go.

8. A ranger in your phone
Download the new NPS App before arrival for helpful planning tools and to make the most of your visit. The free app can be downloaded through the App Store and Google Play. Follow Cape Cod National Seashore on Facebook, Twitter, and Instagram for more helpful information. Visit Recreate Responsibly to learn additional tips on how to be a good steward of public lands.

9. Get off the beaten path
Cape Cod offers 11 designated walking trails throughout the park. Remember, pets are not allowed on any park trails.

10. We're all in this together
Remember to follow the latest public health guidance to prevent the transmission of COVID-19 while you travel (see CDC guidance). Fully vaccinated individuals are not required to wear masks inside park facilities or outdoors. Those who are not fully vaccinated must continue to wear masks indoors and in crowded outdoor spaces where physical distancing is not possible. Additional details are available at www.nps.gov/coronavirus.

Visiting more than just Cape Cod National Seashore? Learn national park ranger insider tips for great national park adventures at go.nps.gov/planlikeaparkranger.
Last updated: June 3, 2021