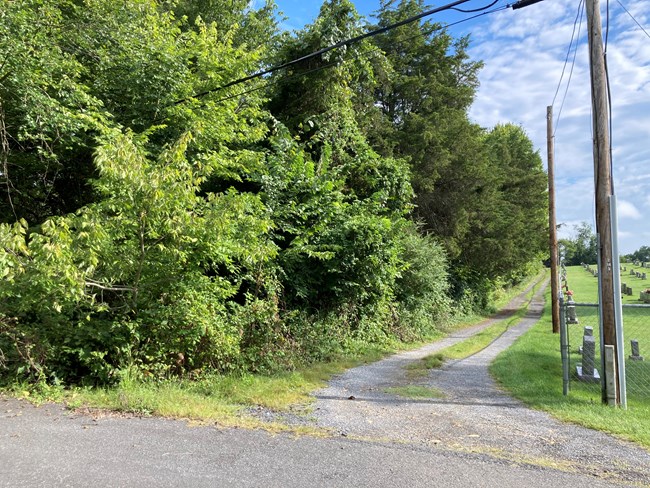 Recipient:
Shenandoah Valley Battlefields Foundation
Amount:
$28,277
In the spring of 1864 the road to New Market, in the Shenandoah Valley, reached to eastern Virginia, where Union commander Ulysses S. Grant was pursuing the Federal strategy to grind the Confederacy into surrender as the Civil War dragged on into a fourth year. While Grant engaged Gen. Robert E. Lee's Army of Northern Virginia, he sent Major Gen. Franz Sigel west to Staunton to control the Valley and its industrial and agricultural resources. The Confederate army didn't wait for Sigel to reach Staunton: by May 14, Gen. John Breckenridge had gathered his main forces at the town of New Market. The opposing armies clashed at midday on May 15.
Union infantry and cavalry, commanded by German-born and Mexican War veteran Augustus Moor, fell back from Manor Hill until massed artillery fire forced Confederate units to retreat. Breckenridge ordered Virginia Military Institute cadets, some no older that 15, to fill the gap. By sunset, the Union army was in retreat, having surrendered 5 artillery pieces—including one to the cadets. The Confederate victory was short-lived: Lee would continue to depend on local crops and open lines of communication, but the Army of the Shenandoah would not be stopped. By early June, the Union took Staunton and pressed on to end the war.
With assistance from the NPS American Battlefield Protection Program's new Battlefield Restoration Grant program, the Shenandoah Valley Battlefields Foundation (SVBF) will pave the way to advance the New Market Greenway Trail, an interpreted greenway linking New Market's downtown with nearly 400 acres of protected battlefield. This grant builds on the successful preservation of the 13-acre River Road tract by SVBF and its state partners, Virginia's Department of Conservation & Recreation and Department of Historic Resources, with the assistance of a 2018 Battlefield Land Acquisition Grant. SVBF will remove two non-historic buildings to integrate the property into the greenway and, over time, into a more extensive partnership with VMI and the Town of New Market to build a network of trails that connect these landscapes of conflict into a contemporary path towards wellness and renewal.
Battlefield Restoration Grants
support projects that restore "day-of-battle" conditions at nationally significant American Revolution, War of 1812, and Civil War battlefields and associated historic sites. The awards are made possible by the
Land and Water Conservation Fund
, which reinvests revenue from offshore oil and natural gas leasing to help strengthen conservation and recreation opportunities across the nation. These grants empower preservation partners to inspire wonder, understanding and empathy at the places that witnessed some of our nation's most challenging events. In addition, the ABPP administers three other grants:
Battlefield Land Acquisition
,
Preservation Planning
, and
Battlefield Interpretation
grants. This financial assistance encourages and sustains community-driven stewardship of historic resources in Tribal, state, and local communities.