The Year is 1972...
Atari introduces its first iconic video game, Pong. American Pie filled the airways. Funky platform shoes, wide leg pants, leisure suits and gold medallions adorned folks as they made their way to see the top grossing movie of the year, The Godfather.

Meanwhile, in Washington D.C., environmental policy was changing. Earth Day is celebrated for the first time in 1970. And soon after, Congress sits down to make important decisions about public lands. That same year, the Environmental Protection Act is signed into law.
Happy Birthday To Us!
This year Golden Gate, Gateway, and Glen Canyon National Recreation Areas are celebrating their 50th Birthday: October 27, 2022. Recreations Areas take on a unique role in the National Park Service. Places like Glen Canyon tell the story of the land that surrounds an important water source. In urban areas, Golden Gate and Gateway are charged with protecting the environment and unique history of expansive coastal cities. But that is not the whole story:
Take the 50 Year Birthday Challenge
Learn more about what makes us special. Start here and follow each clue to answers the questions below. Download and send your completed scavenger hunt worksheet via email, mail or to your nearest visitor center to claim your unique 50th Birthday prize.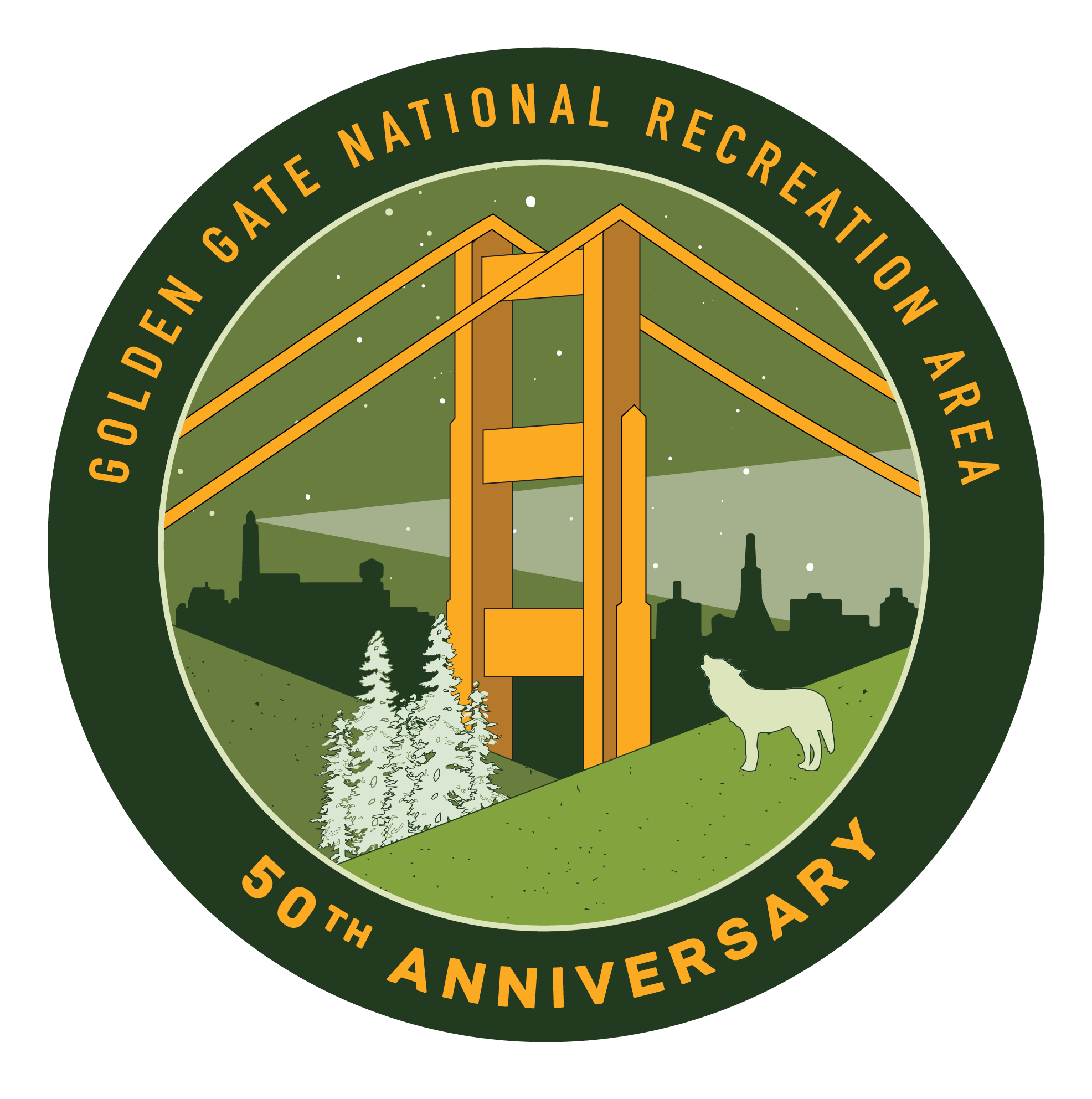 Golden Gate National Recreation Area
California
The community advocated for Golden Gate National Recreation Area to be created to deter corporate development in what area?
Golden Gate is on the ancestorial homelands of what indigenous tribes?
Golden Gate National Recreation Area encompasses over 80,000 acres of land, including: how many miles of trail?
Golden Gate is an urban park: that includes land, sea, and city. What is one environmental impact of climate change Golden Gate will face in the years to come?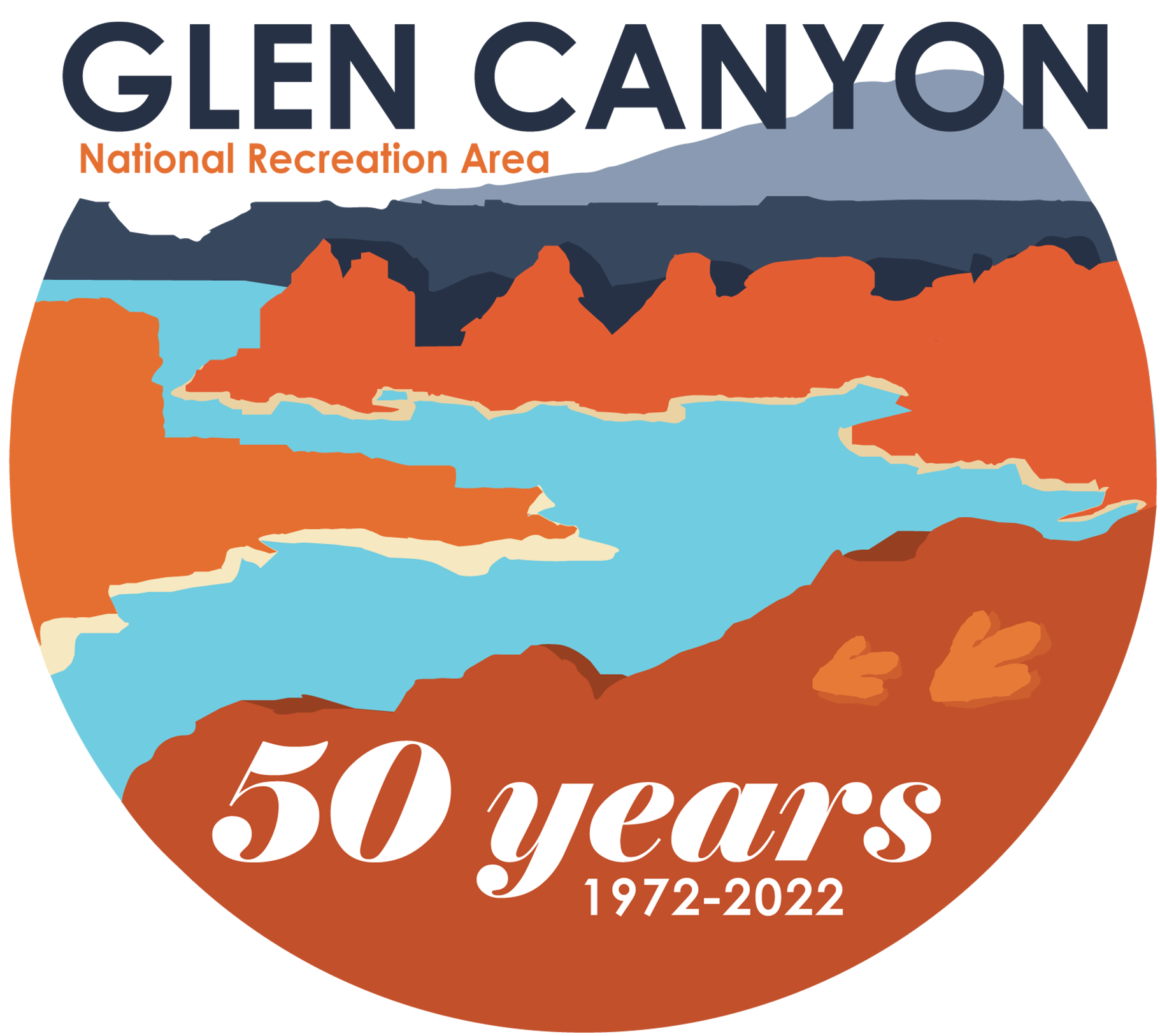 Glen Canyon National Recreation Area
Arizona and Utah
Why was Glen Canyon Established?
During the Jurassic Period some 200 million years ago, these massive three-toed carnivores roamed the area. Today traces of their footprints can be found layers of sandstone.
What rare endangered species was reintroduced to the area in 1996?

While Recreation Areas do provide lots of places for people to hike and boat and enjoy our public lands, they also protect important places like this historic district near the banks of the Colorado River.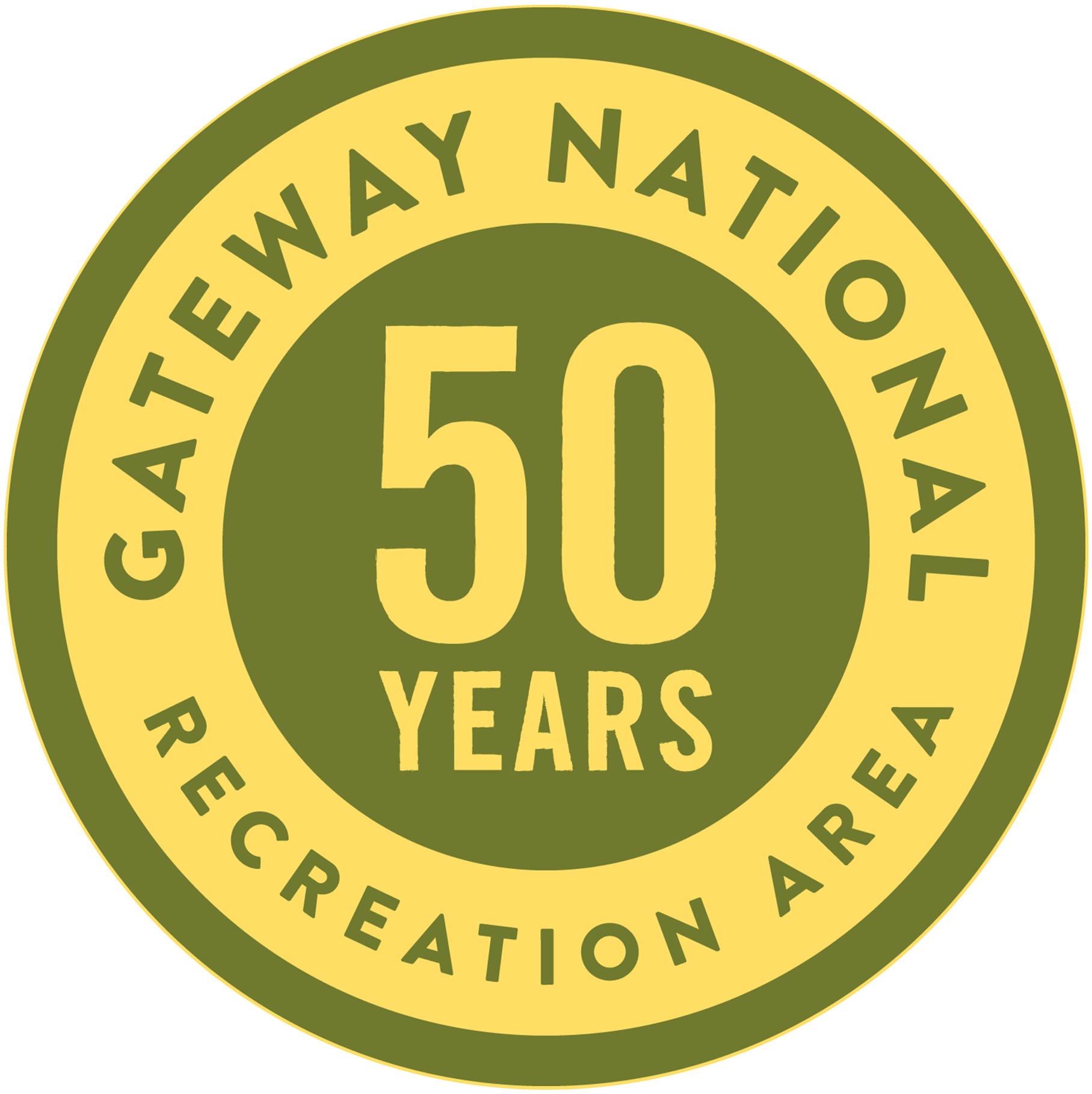 Gateway National Recreation Area
New York and New Jersey
Why was Gateway established?
How many states and counties (or boroughs) is Gateway in?
The oldest continuously operating lighthouse is found in what unit of Gateway?
How many bird species have been found at Gateway?
After downloading the document linked above, hit the back button on your web browser to start the scavenger hunt from this page. Once you complete (all three parks) questions, send your name and mailing address to one of the following parks to receive your very own 50th Birthday Commemorative Sticker. Not available for international mail out.


Golden Gate National Recreation Area
50th Scavenger Hunt
201 Fort Mason
San Francisco, CA 94123

OR
gogasocialmedia@nps.gov

Glen Canyon National Recreation Area
50th Scavenger Hunt
PO Box 1507
Page, AZ 86040

OR
glca_socialmedia@nps.gov

Gateway National Recreation Area
50th Scavenger Hunt
210 New York Avenue
Staten Island, NY 10305

OR
Daphne_Yun@nps.gov