Article
Santa Fe Trail 200th Anniversary Virtual Art Contest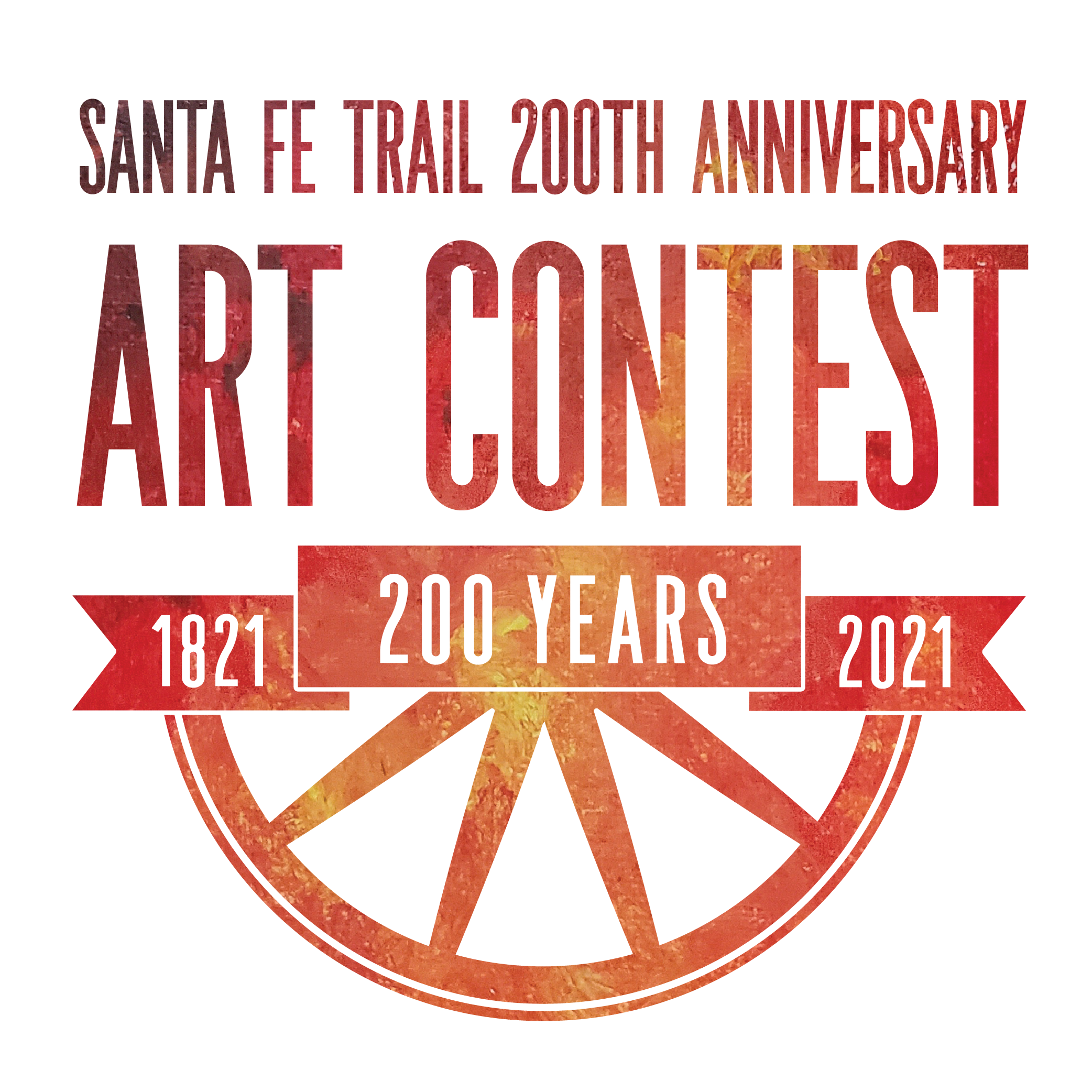 Artist's drawings and poetic writings about the Santa Fe Trail captured the imaginations of many, prompting some to seek out opportunities to travel the trail. Artists continue to bring the trail to life by vividly depicting scenes, stories, landscapes, and life on the trail that otherwise, we could only imagine.
During the 200th Anniversary of the Santa Fe Trail, we invite artists to continue animating the trail through visual, written, and auditory arts. Open to youth, adults, and advanced artists the Santa Fe Trail 200th Anniversary Virtual Art Contest invites artists to create works which depict the trail, are inspired by the trail, or are created on the trail. Artists are invited to use whatever medium they desire but should keep in mind that their work will be submitted digitally. All submissions will become part of a digital exhibition on the Santa Fe National Historic Trail website.
Important Dates
Sumbissions Due: November 19, 2021
Virtual Exhibition: December 3, 2021 - April 29, 2022
Virtual Art Contest Rules
Each artist may submit one work of art.

All entries must be digital and will be judged solely on the digital submission. You can scan or photograph non-digital work to make a digital submission.

All entries must be original works of the artist.

Artwork must be inspired by, depict, or be completed on the Santa Fe Trail. Submissions should not depict sites that are not related to the Santa Fe Trail. See our places pages for a list of Santa Fe Trail sites.

Any visual, written, or auditory work can be submitted. This includes paintings, songs, poetry, short stories, auditory explorations, collages, fabrics, photographs, and more.

Entries must be submitted by the deadline in order to be considered. Late entries cannot be accepted.
Categories
Artwork will be considered in five categories:
Young Artist (ages 59)

Junior Artist (ages 10 13)

Young Adult Artist (ages 1418)

Adult Artist (ages 19+)

Advanced Artist (professional adult artists ages 19+)
Awards
Award winners will receive a certificate and their work will be displayed in an online exhibit on the Santa Fe National Historic Trail website and Facebook page.
Each category will have a 1st, 2nd, and 3rd place winner.

A Best in Show award will be awarded to the work of art in any category that is deemed to be the standout work.
Judging
Entries will be judged on:
How well the work represents or speaks to the spirit of the Santa Fe Trail

Originality

Creativity

Quality of work
Submission Process
All submissions should be completed digitally by November 19, 2021. Physical submissions will not be accepted. To submit your entry, email ntir_information@nps.gov with the following:
Email subject: 200th Art Contest Entry
In the body of your email include:

Artist's name as you want it to appear online (ex. Jenny S., Jenny Shakir, J. Shakir, etc.)
Title of artwork
Medium (ex., colored pencil on paper)
Size of artwork (if known)
Optional: a short (50-100 word) description of the artwork

Attachments:

One high-quality image (.jpg), document (.pdf or .doc), or audio file containing your entry

Title your entry: YourName_Entry_Category
Example: JennyShakir_Entry_JuniorArtist
Permissions
By entering the contest, the artist gives permission for the National Trails office to use images of the work on the park's social media and website.
Professional artists will be asked to complete a permissions form to ensure their work is used how they desire
Last updated: October 6, 2021