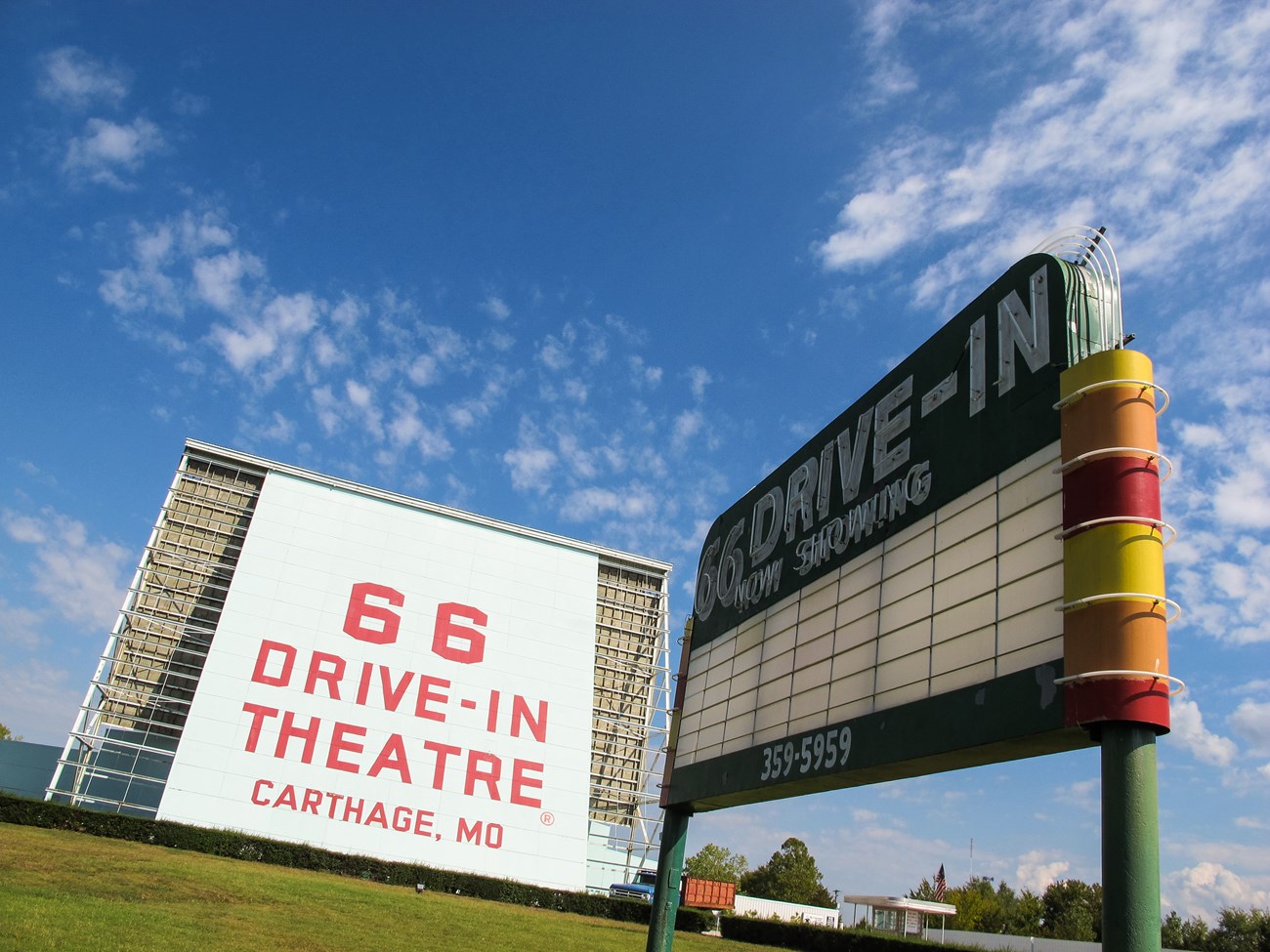 Miles: 317 (approx.)

Traveling on Route 66 in Missouri is driving through the wild mountains of the Ozarks. Small towns and cities blend into one another across wooded, gently rolling hills and valleys. In rural areas you are surrounded by lush green foliage. Creek and river crossings are commonplace, and many historic bridges are still in place.

An important predecessor to Route 66 was the Kickapoo or Osage Trail, an American Indian trail that evolved into the Old Wire Road during the Civil War. The road bore this nameonce telegraph wires emerged across the route. The Old Wire Road was eventually incorporated into Route 66, and this pattern was repeated throughout the state as old roads, including farm-to-market roads, were brought into service as part of the newly designated U.S. highway.
Preservation
After the highway was decommissioned, the Route 66 Association of Missouri was established to preserve, promote, and develop the route. In 2010, it was designated a Missouri Scenic Byway, and the association is in the process of applying for National Scenic Byway status. The National Park Service Route 66 Corridor Preservation Program has assisted 17 cost-share grant projects, including the restoration of several neon signs, the Wagon Wheel Motel in Cuba, and the Boots Motel in Carthage.