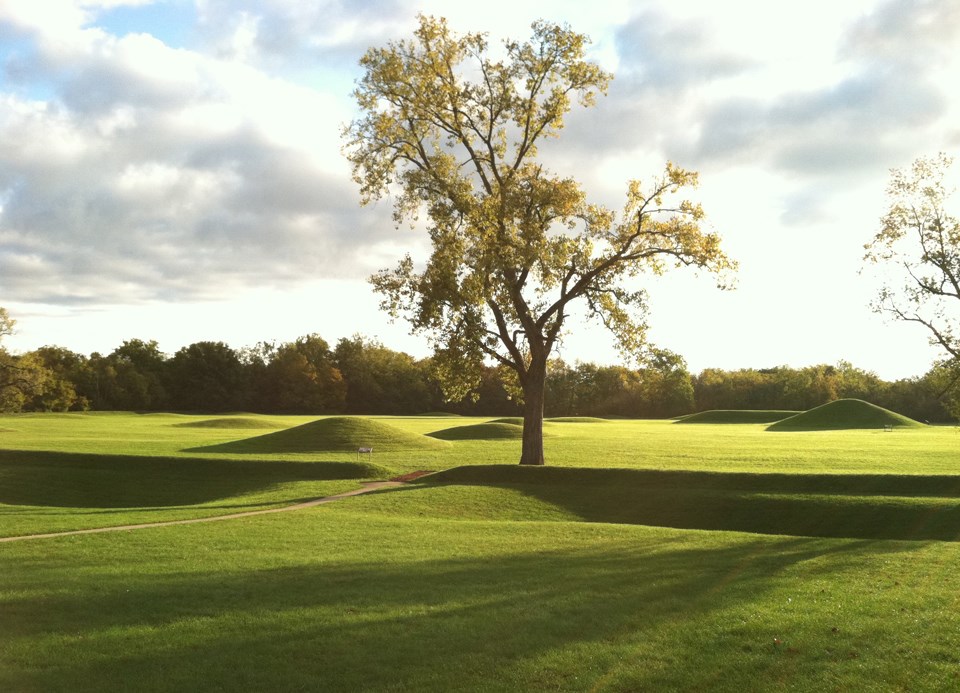 Top 10 Tips when visiting
Hopewell Culture National Historical Park

Hopewell Culture National Historical Park invites you to plan like a park ranger and follow our staff's helpful tips for a safe and enjoyable visit!

#10: Be in the know! Know that there is NO Camping at any of Hopewell Culture NHP sites.

#9: Join a ranger for an Interpretive Program to satisfy your curiosity about an ancient culture

#8: Know how to Stay Safe when you visit, be sure to pack bug spray, sunscreen and a water bottle.

#7: Decide which of the Park Sites you want to visit first.

#6: Know your Parking Options if you're in a camper or large vehicle. Use the pull-through spots at Hopewell Mound Group and park on the pavers on the side of the drive at Mound City Group.

#5: Don't let your tech lead you astray! Navigate to the park sites with these Park Addresses and Coordinates.

#4: No need to ask for directions, we have them Right Here for you!

#3: Get your Passport stamp, but make sure to stay afterwards for the Best Parts!

#2: Download the new National Park Service App and make Hopewell Culture NHP one of your favorites!

And, the #1 tip when visiting Hopewell Culture National Historical Park: Visit with Respect. Don't walk on the mounds and make sure all Pets are leashed when you hike the sites with them.