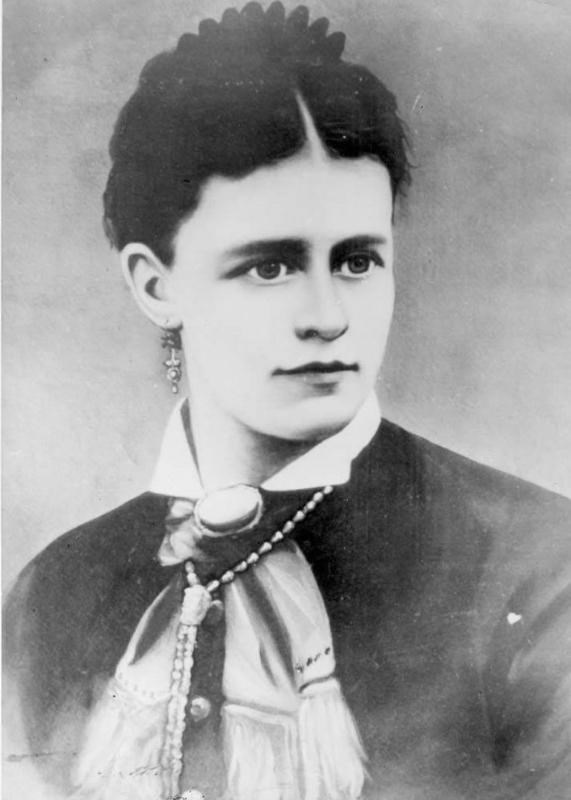 At first glance, Nellie Cashman's life reads like an adventure novel: immigrant, prospector, miner, self-promoter, businesswoman, philanthropist. Nellie was all of these and more.
Ellen "Nellie" Cashman was born in Midleton, County Cork, Ireland in 1845. After the disastrous Irish Potato Famine, the Cashmans joined the great migration out of Ireland to the United States, initially settling in Boston in the early 1850s. By the end of the Civil War, the allure of the West drew the Cashmans, which consisted of widowed Fanny Cashman and her young daughters Nellie and Frances, to move to San Francisco.
While her sister married another Irish immigrant and settled down, Nellie decided that the married life was not for her. Later, when asked why she remained single, Nellie replied, "Why child, I haven't had time for marriage. Men are a nuisance anyhow, now aren't they? They're just little boys grown up."
Her long career in business began in 1872, when Nellie and her elderly mother Fanny moved to the booming silver town of Pioche, Nevada to open a boarding house. Nellie was successful in her first venture and decided to make a career out of running boardinghouses and restaurants in silver and gold rush towns, most notably in Tombstone, Arizona, where she still is remembered for her philanthropy and business acumen. After Tombstone, Nellie
made her way to the Klondike
over the
Chilkoot Pass
and eventually to Dawson City, where she opened a restaurant and mined a gold claim on the side. Like the other boomtowns in which she operated and lived, Nellie was attracted to the hustle and bustle of Dawson, which became the second largest city in Canada during its boom years.
After the decline of Dawson City and the Klondike, Nellie looked again to Alaska, first living briefly in Fairbanks during its initial gold rush and making another fortune in a grocery in town. Fairbanks, however, was not her final goal. Nellie looked still further north, into the Arctic, for more gold mining opportunities in
Coldfoot and Wiseman
. Settling near Wiseman, she acquired at least 11 different claims on Nolan Creek, paying others to work the gold-laden gravel. After over 30 years prospecting and mining throughout the West, Nellie Cashman found fulfillment in the
Koyukuk Country
, near what would later become Gates of the Arctic National Park and Preserve.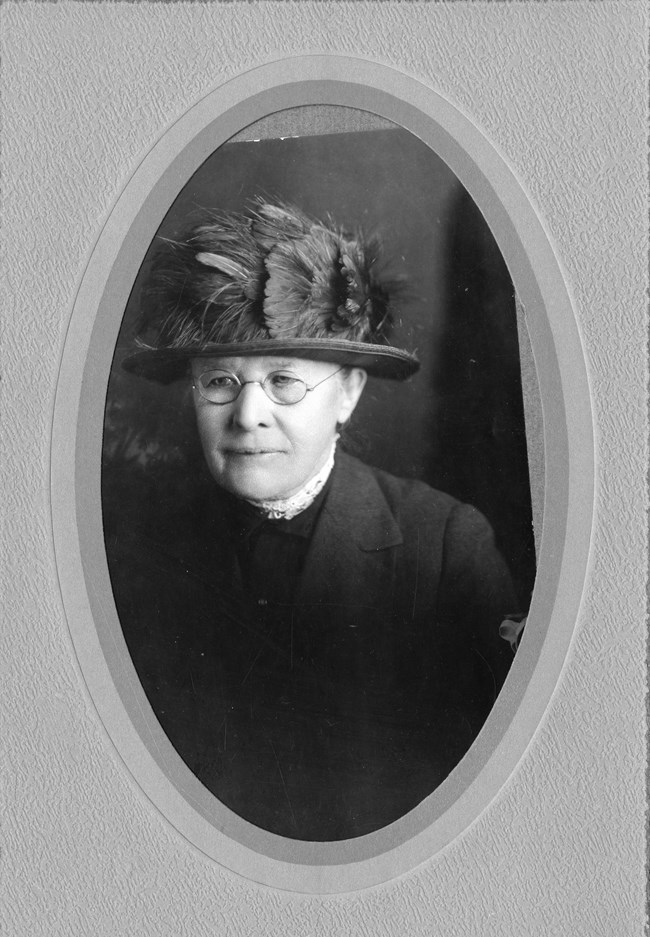 In 1912, Nellie Cashman was the first woman to cast a vote in Alaska, voting in Nolan Creek to decide to formally make Alaska a territory of the United States. Women in Alaska were not legally allowed to vote at that time, though the question remains whether Nellie knew that her vote was illegal or not. After the approval of Alaska as a territory, the first state legislature would quickly affirm the right to vote for non-native women in the first session in 1913.
Nellie continued to live and work in Nolan Creek, periodically heading south to Fairbanks for supplies and further south to visit friends and family in Arizona and elsewhere. Always up for some self-promotion, Nellie relished talking to newspaper reporters and telling them stories of her life in the gold fields of the west. As a "respectable lady" who lived and thrived in "rough and tumble" boomtowns, her life was unusual to many other Americans. She bucked conventions of the day, preferring pants to skirts while mining and prospecting. She told a reporter in Seattle once, referring to the skirts she wore in "civilization," "These things will go pretty quick when I get back up there. Fine time I'd have with skirts on the trail."
After 80 years of adventure, Ellen "Nellie" Cashman died in Victoria, British Columbia on January 4, 1925, in the hospital of an Catholic religious order of nuns that she had helped to fund many years before.