Coldfoot and Wiseman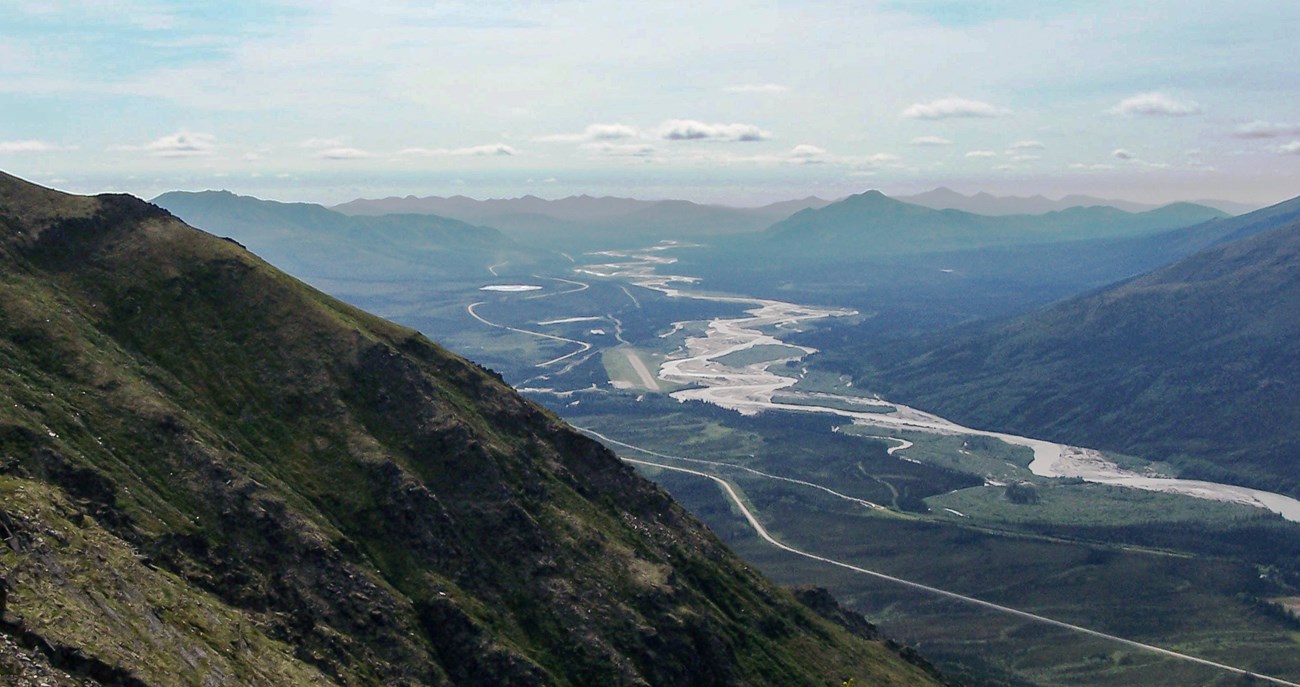 Founded as gold rush boomtowns at the turn of the 20th Century, Coldfoot and Wiseman are small communities along the Middle Fork of the Koyukuk River, located off the Dalton Highway, which runs 500 miles from Fairbanks to Prudhoe Bay/Deadhorse on Alaska's Northern Slope. Both villages are located north of the Arctic Circle.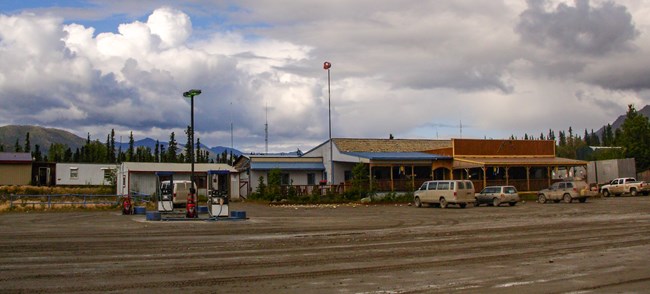 Coldfoot
In 1899, gold was discovered in Slate Creek, and a small rush began as prospectors arrived to get a piece of the action. As winter approached, many of the prospectors got "cold feet" and decided to turn around and head back south. The name stuck, and while Coldfoot's gold rush lasted around 5 years, the small town was quickly abandoned when gold was discovered in Wiseman only 10 miles north in 1908. Many of the buildings in Coldfoot were hauled north to Wiseman and rebuilt there.
Coldfoot was resurrected in the 1970s as a construction camp for the Trans-Alaska Pipeline, and as long-haul truckers began driving the Haul Road (later renamed the Dalton Highway), a full-service truck stop was established in Coldfoot. Today in Coldfoot, travelers can find lodging, dining, gasoline, air service, and even a post office, nearly 200 miles away from the next largest community.
The
Arctic Interagency Visitor Center
is also located in Coldfoot, open during the summer season. Staffed by the Bureau of Land Management, the U.S. Fish and Wildlife Service, and the National Park Service, the Arctic Interagency Visitor Center is a primary visitor center for Gates of the Arctic National Park and Preserve.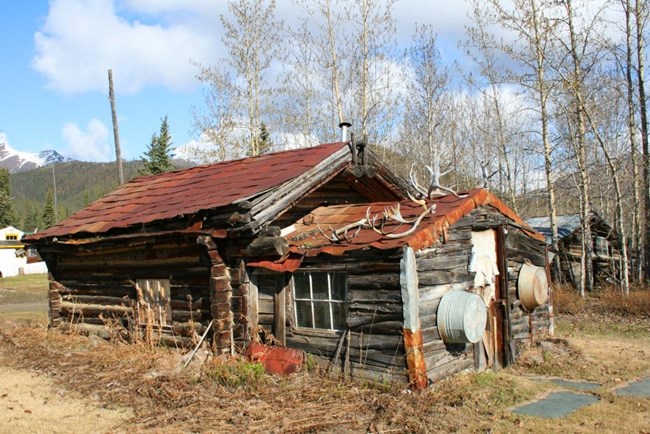 Wiseman
Founded as a gold rush boomtown along Wiseman Creek in 1908, this historic town continues to press on, even if its residents are few. Many old log cabins remain, and tours are conducted by residents showcasing the town's heritage. Some lodging is available in the town.
During the 1930s, Robert "Bob" Marshall used Wiseman as his jumping-off point for exploring the central Brooks Range, the core of which would become Gates of the Arctic National Park and Preserve. Marshall fell in love with Wiseman, eventually staying for a full year in the town. His experiences living there were the subject of his book
Arctic Village: A 1930's Portrait of Wiseman, Alaska
, and he later gave each resident a portion of the resulting book's sales.
Last updated: December 1, 2021