Article
Local Preservation Partners Highlight Their Connection to the American Revolution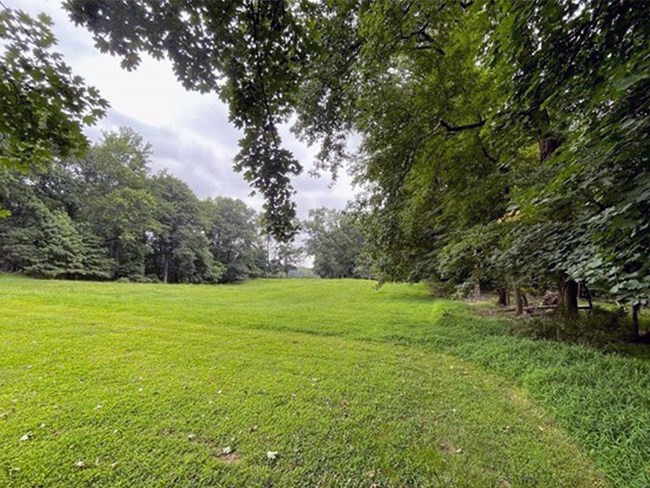 Recipient: Middlesex County, New Jersey
Award Amount: $ 1,086,306.25
Acreage: 7.49

Local interest in connecting to and exploring Revolutionary War history are at the core of this preservation effort. Middlesex County in New Jersey has acquired 7.49 acres of property and plan to connect it with the adjacent Edith Stevens Wildlife Preserve. Since the highest elevation in Edison Township occurs near the acquired property, it is likely that this portion of the Short Hills was occupied by the Continental Army. This information will benefit the State and County-wide understanding of an important battle in the American Revolutionary War.

The 1777 Battle of Short Hills, within the Metuchen Meeting House Battlefield, saw Crown forces commanded by Sir William Howe engage General George Washington's forces before the movement of both armies south to Philadelphia later that summer. On June 26, Crown forces composed of British regulars and soldiers from various Germanic states, also known as Hessians, advanced westward from nearby Perth Amboy. Washington's Continental Army was positioned on a series of hills next to the road on which Crown forces were traveling. The forces met a few miles north of the Metuchen Meeting House during the early morning hours. The engagement at Short Hills marked the start of the summer Delaware Valley campaign that would see the capture of Philadelphia in September 1777.

The preservation partnership of Middlesex County and the Township of Edison is supported by a Battlefield Land Acquisition Grant from the American Battlefield Protection Program. It will be put to good use to expand a local park and allow this community to prepare to commemorate the 250th anniversary of the American Revolutionary War in 2026.

Battlefield Land Acquisition Grants empower preservation partners nationwide to acquire and preserve threatened Revolutionary War, War of 1812 and Civil War battlefields. In addition, the program administers three other grants: Preservation Planning Grants, which are open to all sites of armed conflict on American soil, the newly authorized Battlefield Restoration and Battlefield Interpretation grant programs. This financial assistance generates community-driven stewardship of historic resources at the state, tribal and local levels.
Get Your Project Funded
Check out the American Battlefield Protection Program's website for more information about various grant offerings and eligibility.
Learn More
Last updated: April 8, 2022