Article
Fort Leavenworth and the Establishment of the 10th Cavalry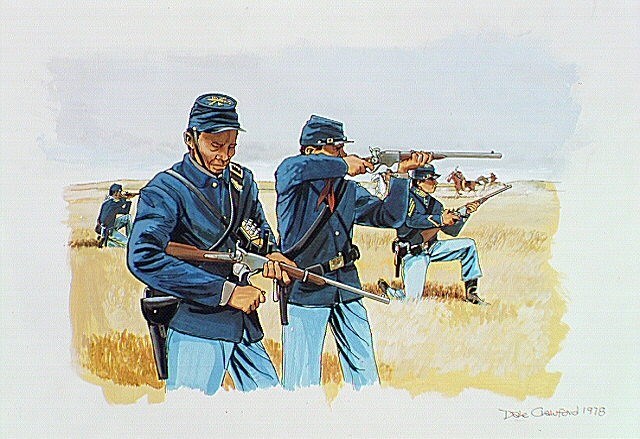 African Americans have served in every war in United States history since the American Revolution. It was not until the Emancipation Proclamation was issued on January 1, 1863, that Black men could serve in combat, leading to the organization of the United States Colored Troops on May 22, 1863. This established Black military volunteer units during the Civil War. Approximately 179,000 Black men, comprising 10% of the Union Army, served as soldiers in the US Army during the Civil War, and another 19,000 individuals served in the naval forces. Regardless of a legacy of service, racial discrimination was rampant and influenced all aspects of military life.

In 1866, a year after the Civil War ended, Congress authorized the formation of the 9th and 10th Cavalry Regiments (and four Infantry Regiments designated as the 38th, 39th, 40th, and 41st), establishing Black military presence in the peacetime regular Army. These regiments, comprised of freemen, formerly enslaved individuals, and Civil War veterans, became known as the Buffalo Soldiers.
The 10th Calvary was formed at Fort Leavenworth in Kansas on September 21, 1866, under Colonel Benjamin Grierson, a white officer and Civil War veteran. Located on the banks of the Missouri River, Fort Leavenworth was established in 1827 to provide protection to settlers and merchants venturing westward along the Santa Fe Trail. In the years following the Civil War, Fort Leavenworth served as an outfitting post for the US Army in the West and played an important role in what are collectively known as the American Indian Wars—armed conflicts fought by the United States and settlers against various American Indian tribes.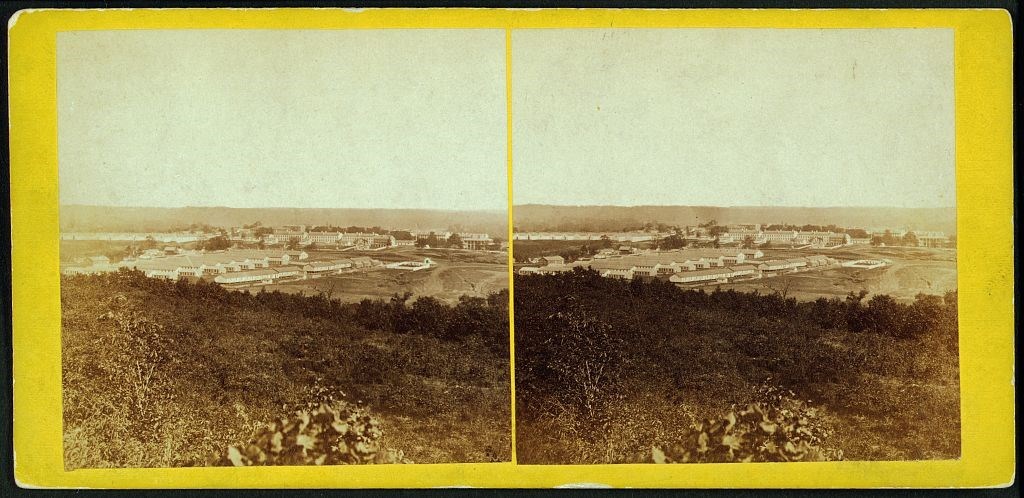 The legacy and history of the 10th Cavalry is distinctive in US military history. In August 1867, Colonel Grierson sought and received orders to transfer his command from Fort Leavenworth to Fort Riley, Kansas, on account of challenges presented by post commander Major General William Hoffman who opposed African American troops in the regular Army. This commenced more than two decades of continuous service across the often harsh and remote terrain of the Great Plains and the Southwest. The soldiers of the 10th Cavalry scouted thousands of miles of territory, built forts, opened more than 300 miles of new roads, installed over 200 miles of telegraph lines, located important water sources, protected stagecoach and mail routes, and escorted cattle drives and wagon trains.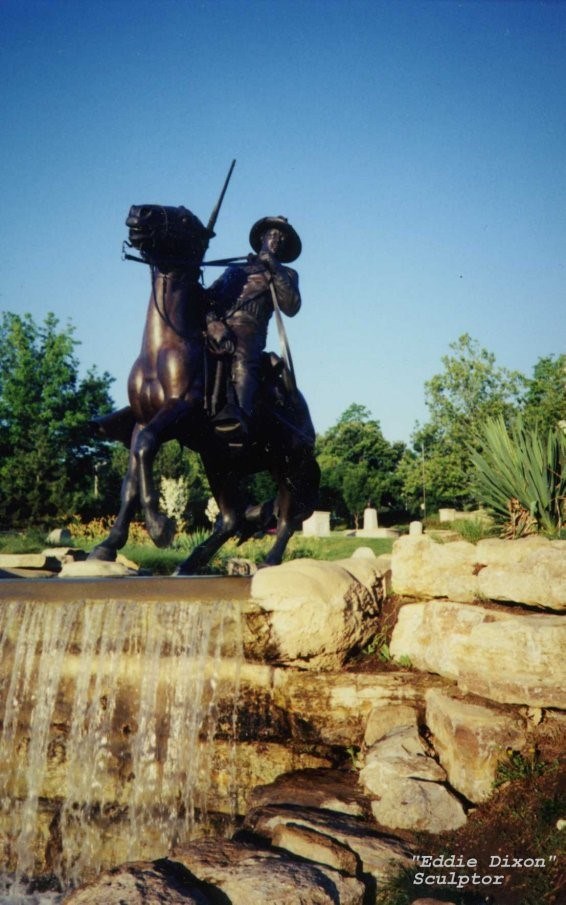 Despite continued segregation and repressive discrimination, the 10th Cavalry continued to serve bravely after the Indian Wars, participating in the Spanish-American War, the Philippine-American War, the Mexican Expedition, and World War II, before being deactivated on March 20, 1944. President Harry S. Truman signed Executive Order 9981 desegregating the military on July 26, 1948. A decade later the 10th Cavalry was reactivated as an integrated unit and incorporated the image of the buffalo into the unit's insignia. The 10th Cavalry continues to serve to this day.

Today Fort Leavenworth, where the 10th Cavalry was established, is home to the Buffalo Soldier Commemorative Area, which includes the Buffalo Soldier Monument, Circle of Firsts, and Walkway of Units. The Commemorative Area features works by sculptor Eddie Dixon. Also on the grounds of the Fort Leavenworth is one of the country's oldest National Cemeteries, which includes the burials of more than 100 Buffalo Soldiers.

The Commemorative Area was initiated by retired four-star General and former Secretary of State, Colin Powell. When General Powell dedicated the area on July 25, 1992, he remarked on the important legacy of the Buffalo Soldiers in stating, "The powerful purpose of this monument is to motivate us. To motivate us to keep struggling until all Americans have an equal seat at our national table, until all Americans enjoy every opportunity to excel, every chance to achieve their dream."
Sources
"10th Cavalry at Fort Larned." National Parks Service, Department of the Interior. Accessed February 5, 2021. <https://www.nps.gov/articles/10th-cavalry-at-fort-larned.htm>

"Buffalo Soldiers." International Museum of the Horse. Accessed February 5, 20201. <http://imh.org/exhibits/online/legacy-of-the-horse/buffalo-soldiers/>

"Buffalo Soldier Monument." Leavenworth, Kansas, Convention and Visitor Bureau. Accessed February 4, 2021. <https://www.visitleavenworthks.com/visitors/page/buffalo-soldier-monument>

Percoco, Jim. "The United States Colored Troops." American Battlefield Trust. Accessed February 5, 2021. <https://www.battlefields.org/learn/articles/united-states-colored-troops>

Reyes, Mark. "Civil War on the Western Border: The Missouri-Kansas Conflict, 1854-1865." Kansas City Public Library. Accessed February 5, 2021. <https://civilwaronthewesternborder.org/encyclopedia/fort-leavenworth>

U.S. Army Fort Leavenworth: Home of the U.S. Army Combined Arms Center. "Buffalo Soldier Commemorative Area." Accessed February 5, 2021. <https://home.army.mil/leavenworth/index.php/about/visitor-information/attractions/buffalo-soldier-commemorative-area>

U.S. Army Fort Leavenworth: Home of the U.S. Army Combined Arms Center. Buffalo Soldiers: United States Army. PDF File. Accessed February 5, 2021. <https://home.army.mil/leavenworth/application/files/2014/9979/5878/PAO-Buffalo-Soldier-Info.pdf>

"Who Are the Buffalo Soldiers." Buffalo Soldiers National Museum. Accessed February 8, 2021. <https://www.buffalosoldiermuseum.com/who-are-the-buffalo-soldiers/>
Last updated: July 20, 2021