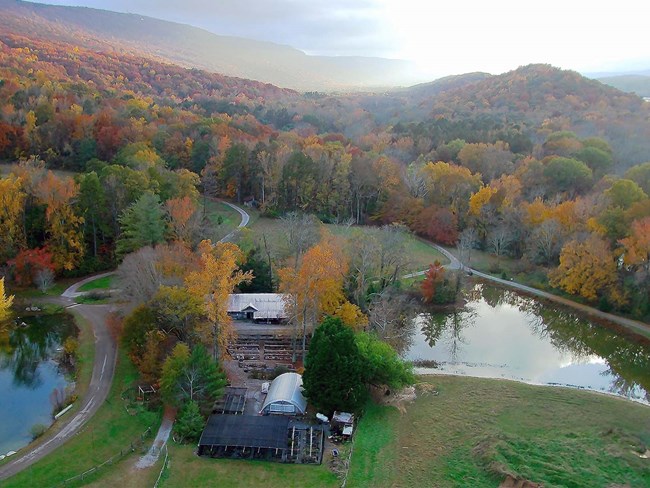 Recipient: City of Chattanooga, Tennessee
Award Amount:
$1,910,220.00
Acreage:
301.64
The nature center, Reflection Riding, is recognized as an exceptional resource to the people of Chattanooga and its goals of serving the community through conservation and education align closely with the neighboring Chickamauga and Chattanooga National Military Park. Operating since the 1950s, the Reflection Riding property also occupies a central location of the Battle of Lookout Mountain. While the region surrounding Chattanooga saw recurring conflict throughout the Civil War, the Battle of Lookout Mountain was seen as the "death-knell" of the Confederacy. After three days of fighting from November 23-25, 1863, the Union army held Chattanooga and secured the "Gateway to the Deep South." The location became the supply and logistics base for Major General William Sherman's 1864 March to the Sea, wreaking havoc from Atlanta to Savannah in an effort to cripple the South and bring an end to the war.
This area has a long history as a gateway to connect the Midwest and South long before European settlers made it home. In the 1780s, the Chickamauga tribe of the Cherokee left the Carolinas and settled in North Georgia/East Tennessee. The Chickamaugas lived around Lookout Mountain and modern Chattanooga. At one point, five separate villages stretched from the base of Lookout Mountain to the west for some 40 miles.
The City of Chattanooga is working with their preservation partner, the American Battlefield Trust, and Reflection Riding nature center to place a perpetual conservation easement on the property, which will be held by the Tennessee Historical Commission. Thanks to a Battlefield Land Acquisition Grant from the
American Battlefield Protection Program
, the project will ensure the protection of this rich natural and historical resource for generations.
Battlefield Land Acquisition Grants
empower preservation partners nationwide to acquire and preserve threatened Revolutionary War, War of 1812 and Civil War battlefields. In addition, the program administers three other grants: Preservation Planning Grants, which are open to all sites of armed conflict on American soil, the newly authorized Battlefield Restoration and Battlefield Interpretation grant programs. This financial assistance generates community-driven stewardship of historic resources at the state, tribal and local levels.
Get Your Project Funded
Check out the American Battlefield Protection Program's website for more information about various grant offerings and eligibility.
Learn More