New Zealand, an aspiring "dark sky nation," held a seminal conference on protecting night skies and natural sounds. One of us was a keynote speaker.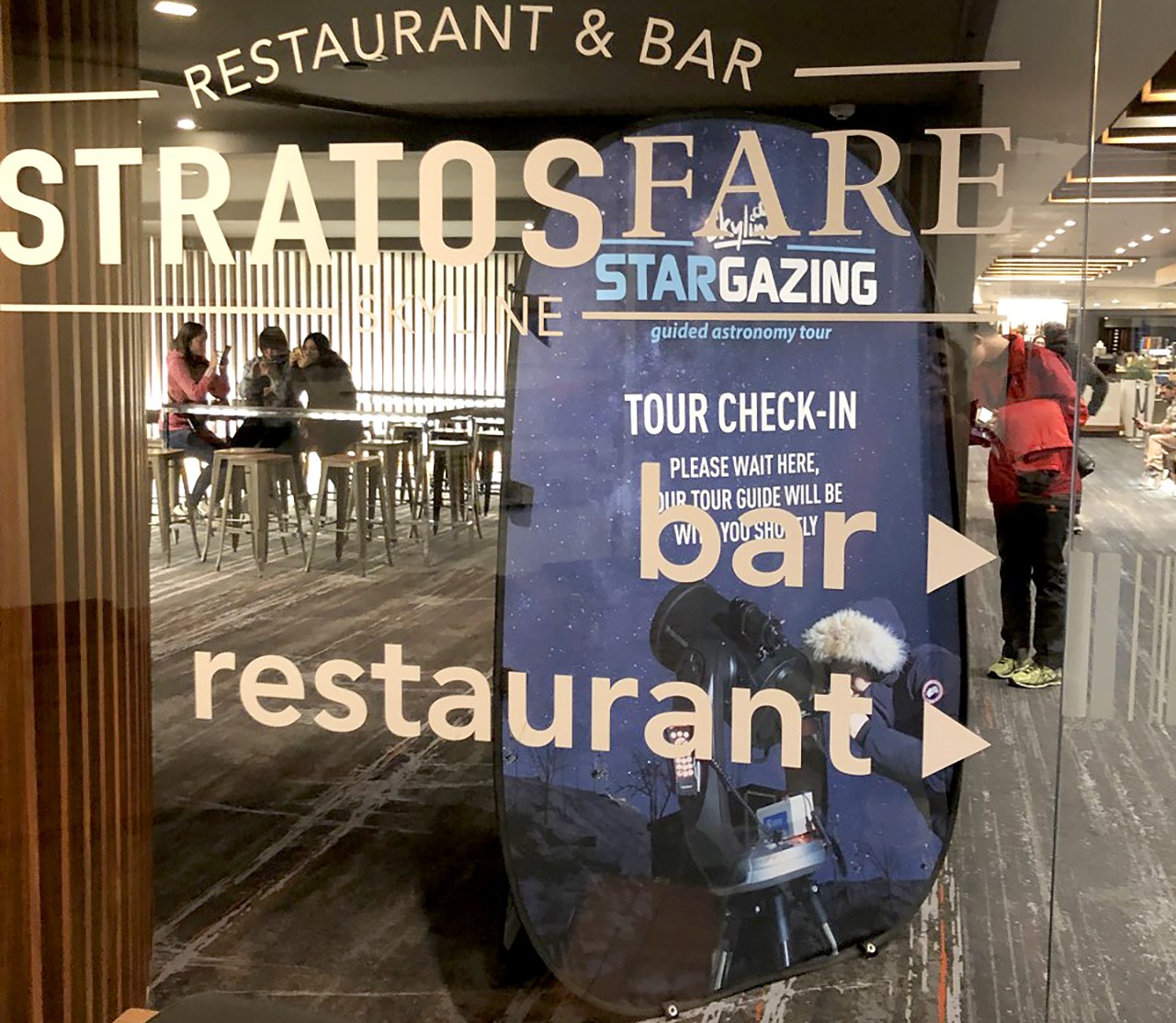 Unlike much of our brightly lit world, New Zealand, called "Aotearoa" by the Māori, New Zealand's Indigenous people, has maintained its pristine dark skies. The Milky Way galaxy is visible from over 96 percent of the country. But for more than one-third of the rest of the world, our galaxy is obscured by light pollution. That includes 80 percent of North Americans. In October 2019, the Aoraki Mackenzie International Dark Sky Reserve hosted the New Zealand Starlight Conference in the picturesque lake town of Tekapo on the South Island, "Te Waipounamu." The New Zealand Department of Conservation and the president of the Royal Astronomical Society of New Zealand invited co-author Karen Trevino to be a keynote speaker.
The conference brought together 112 experts from 14 countries. Attendees addressed the economic and natural resource benefits of astronomy-based recreation. They discussed the effects of artificial light at night on star gazing, the environment, and human health. They also spoke about innovations in advanced lighting technologies, including the hazards of blue light emissions from LED streetlights. Trevino, chief of the National Park Service's Natural Sounds and Night Skies Division, shared her division's technical expertise, recent publications, and best management practices for preserving night skies and natural soundscapes.
An Ideal Setting
Lake Tekapo, or Takapō, is a turquoise blue inland lake located in an area of New Zealand known as the Mackenzie Basin. Lake Tekapo Regional Park, along the lake's eastern shore, has 23 mountain peaks over 9,842 feet. At 12,316 feet, Aoraki is the highest mountain in New Zealand. The Ngāi Tahu Māori tribal legends recount the origin of New Zealand's Southern Alps: Aoraki (son of the sky father, Rakinui) and his brothers descended to earth from the heavens in a great canoe and became shipwrecked. The canoe of Aoraki 'Te Waka o Aoraki' became the South Island, and Aoraki and his brothers became the mountains.
Aoraki/Mount Cook National Park and the Mackenzie Basin became an international dark sky reserve in 2012. It's the largest in the southern hemisphere. A dark sky reserve is a designation by the International Dark Sky Association. It applies to an area with exceptional dark sky quality and a protected nocturnal environment. With one of the world's leading observatories—Mount John Observatory—and outstanding views of the distant universe, Tekapo was an ideal setting for the Starlight conference.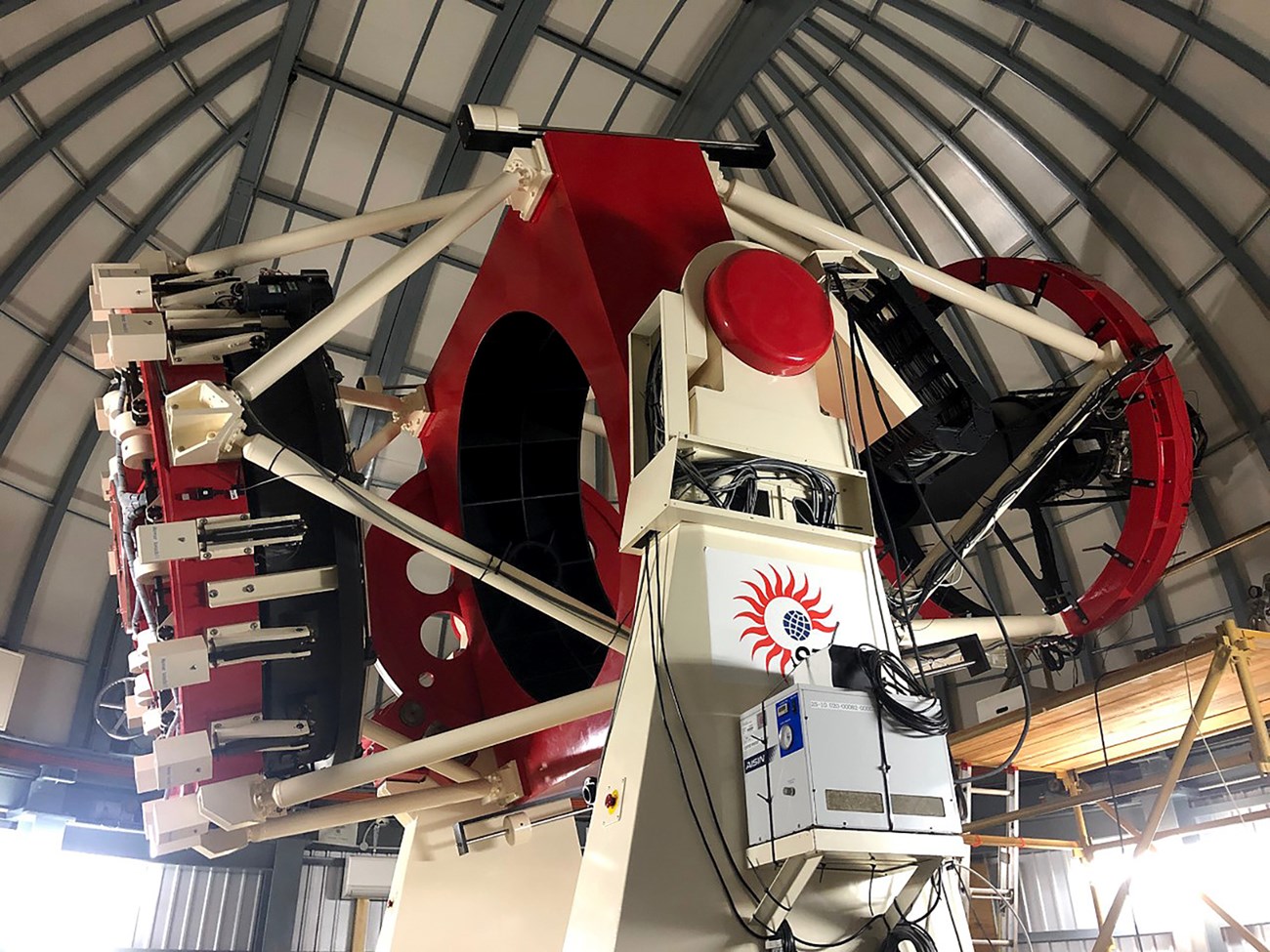 ---
"NᾹ TE PŌ, KO TE AO, KO TE AO MᾹRAMA"—From the darkest depths of the night we become enlightened.
---

A Traditional Welcome
Māori dancers greeted conference participants with a traditional Pōwhiri, a welcome ceremony. This was a fitting tribute given the Māori's connectedness to nature, including the earth and sky, in their origin story. Te Wera King of Te Runanga o Arowhenua conducted the opening ceremony with his kapa haka group. Māori people express and showcase their heritage and cultural Polynesian identity through song and dance in the kapa haka. For millennium, the night sky was critical to them for navigation and the timing of seasonal events, such as the arrival of Matariki (the Pleiades star cluster) in the early winter sky. These events signaled when fish would run or the soil would be fertile. "Tātai whetū ki te raki," the myriad of stars, is thus very important to the Māori way of life.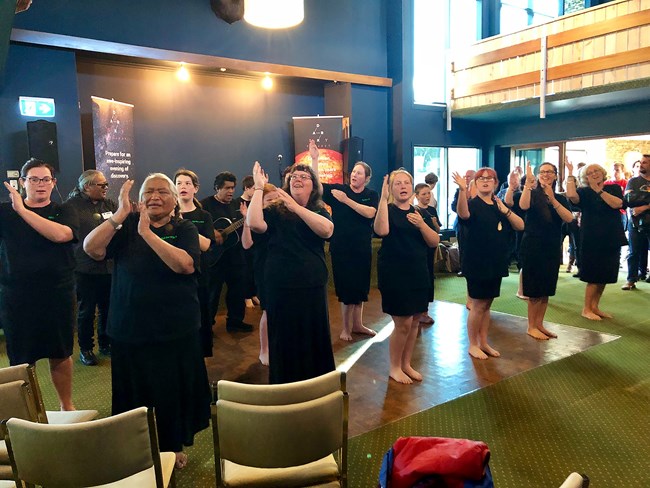 The Starlight conference brought together night sky experts from around the world, especially New Zealand and Australia. Both countries have large national park systems and like the U.S. National Park Service, are recognized globally as leaders in protected area management.
Like the United States, other countries are very interested in finding new ways to enhance tourism through astronomy-based recreation. They were eager to hear about advances in measuring and modeling sky quality conditions, increasing energy efficiency, and reducing maintenance costs through sustainable outdoor lighting. They recognize that it's also essential to show visitors the importance of night skies through astronomy-based interpretive programs.
Trevino gave an overview of U.S. laws, policies, and best management practices for protecting night skies and reducing light pollution in and around national parks:
Innovative lighting projects
Methods for measuring, modeling, and characterizing night sky conditions
Research and stewardship initiatives
Night Sky Academy training workshops
Collaborative partnerships
Conference co-chair John Hearnshaw praised our participation. He said Trevino's work promoting dark skies and astro-tourism was "well known in New Zealand and around the world." He added, "This was a most valuable visit from my personal point of view and for the many participants at the Starlight conference."
Starstruck Visitors and Migrating Birds
A magnificent expanse of darkness blanketed with the glittering stars for as far as the eye can see is a quintessential experience for many national park visitors. In New Zealand, much like in the United States, national parks are some of the best places to stargaze. For parks in both countries, astronomy-based recreation is growing fast. Even national parks near or within urban areas can serve as refuges for relatively dark night skies. Approximately 120 U.S. national park units have some sort of astronomy or night sky programming. Twenty-five percent of all internationally recognized dark sky places are part of the U.S. National Park System.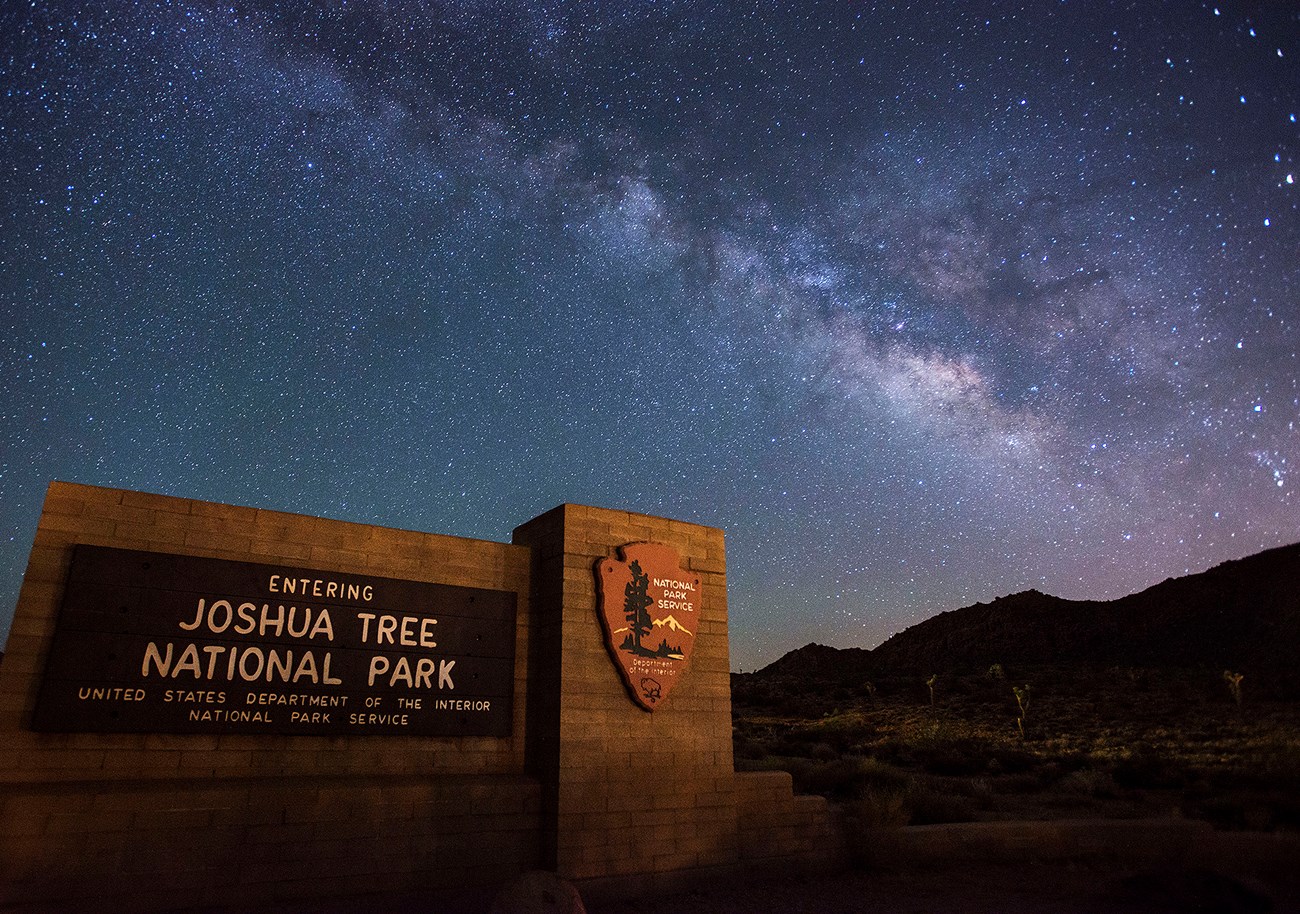 Dark night skies are also essential for thousands of species of wildlife, including migratory birds, most of whom migrate at night. But the direct glare and cumulative glow from excessive outdoor lighting in cities and towns disrupt these animals' critical connections to natural light-dark cycles. Globally, light pollution is increasing at an average of at least 2.2 percent per year. LED lighting has contributed to this. LED technologies have increased energy efficiency and reduced energy consumption, but the level of blue light and brightness of most outdoor LEDs can have harmful effects.
Greater Emphasis on the Private Sector
The Starlight conference revealed notable differences between protected areas in the United States and New Zealand. In the United States, the national park fee structure is more dependent on visitor fees than in New Zealand. New Zealand depends more heavily on fees from tour operators. New Zealand now also collects an International Visitor Conservation and Tourism Levy upon entry into the country.


---
In New Zealand, the nature-based "adventure" tourism niche is a much bigger percentage of overall park visitation than in the United States.
---

Astronomy-based recreation and tourism in New Zealand embraces a strong private sector component. For example, the largest astro-tourism company in the Aoraki Mackenzie preserve was founded in 2004 by Takapō locals and night sky enthusiasts. Because of the explosive growth in the industry, the company now hosts a range of exclusive stargazing experiences for 40,000 visitors each year. In the U.S., private tour companies and national parks only recently began to promote astronomy-based recreation and tourism. But formal programs and public interest in the natural night sky are increasing, so we expect astro-tourism to have economic benefits for local gateway communities. We should consider developing sustainable practices as this activity grows.
In New Zealand, the nature-based "adventure" tourism niche is a much bigger percentage of overall park visitation than in the United States. Visitors in New Zealand seek guided, off-road, and helicopter access to park lands. The National Park Service has struggled with that type of commercial use for many years because of its impacts to park resources and the visitor experience. Although managing visitor use has been a high priority for New Zealand parks for some time, managing the impacts visitors are having is a newer concern.
Mutual Interests Lead to Mutual Benefits
The knowledge we gained and relationships we developed at the Starlight conference helped our division better support national parks. We have incorporated insights from the conference in the curricula for our Night Sky Academy and workshops for park staff. Similarly, in 2020, New Zealand Department of Conservation staff members came to the United States and met with National Park Service and Federal Aviation Administration staff in Anaheim, California. We discussed challenges and solutions for working with air tour operators in New Zealand to reduce impacts from overflight noise. We also discussed issues such as waste management and visitor impacts.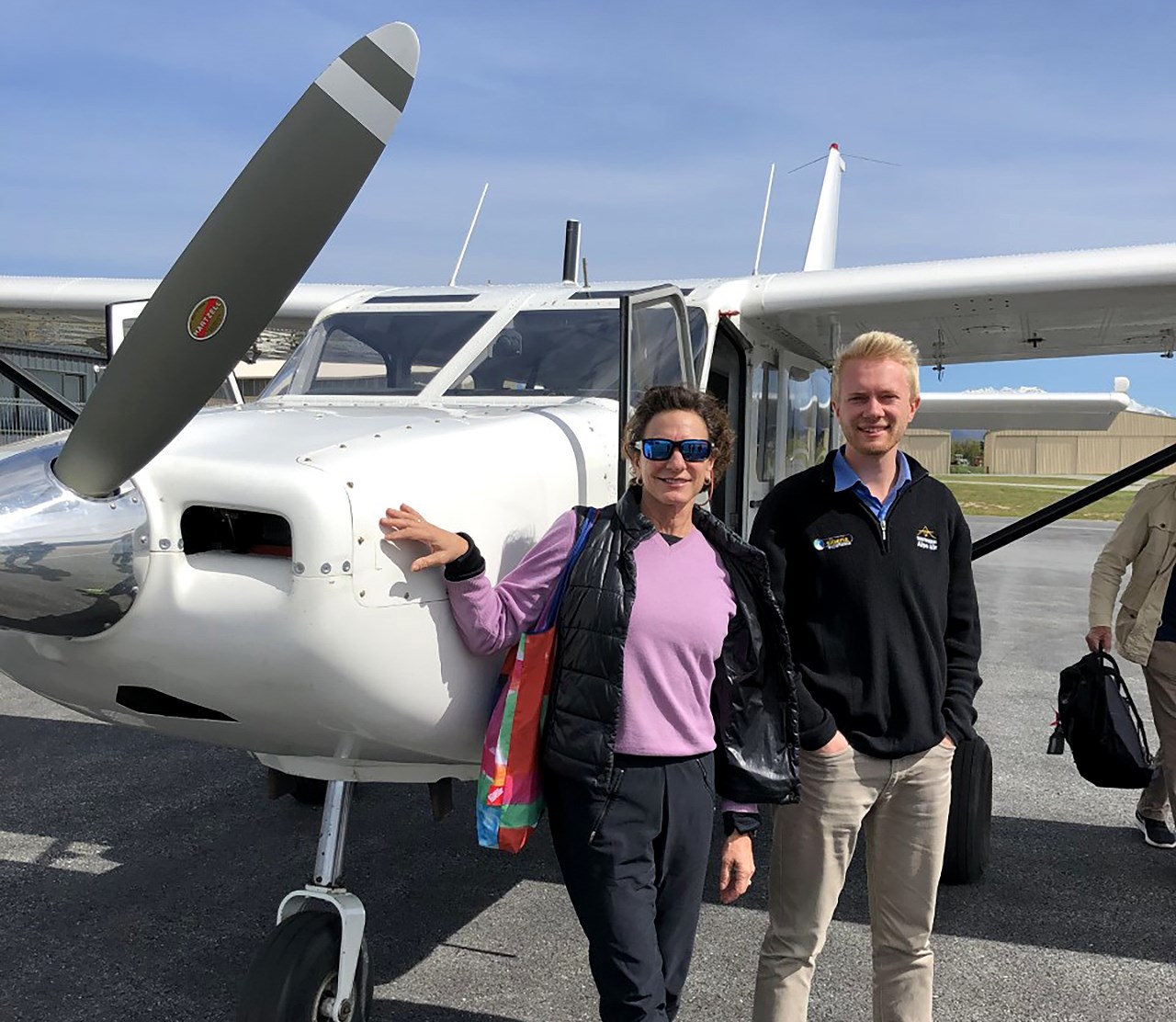 Noise pollution in New Zealand national parks is a long-standing issue. An increase in domestic and international park visitors has resulted in greater demand for access. Tour operators use mechanized transport to visit areas otherwise only accessible by foot. Aircraft noise detracts from the park experience for visitors seeking tranquility. Even a small amount of noise can substantially degrade listening conditions where natural sound levels are already low. The New Zealand Resource Management Act of 1991 allows territorial authorities to regulate activities that affect values such as tranquility. But the act does not enable territories to control noise from aircraft. The Department of Conservation allocates rights for aircraft to land within national parks but does not specify flight paths.


---
The study found that to obtain a high tranquility rating, park noise should not exceed a level similar to a songbird chirping.
---

Scientists used tranquility ratings to visualize the effect of noise pollution caused by helicopters in two national parks in New Zealand. The study found that to obtain a high tranquility rating, park noise should not exceed a level similar to a songbird chirping. Helicopter noise was up to 72 percent higher than that for approaching or passing helicopters and up to 150 percent higher for nearby helicopters. Maps of tranquility ratings can aid park managers in developing policy for protecting natural soundscapes. These ratings depend on many factors including the noise level and the natural features a park has.
Ruby Crowned Kinglet Song

The call of a Ruby Crowned Kinglet in Glacier Bay.

Credit / Author:

NPS / Voices of Glacier Bay

Date created:

2021-11-08 00:00:00.0
In 2020, air tour operators were authorized to conduct more than 200,000 authorized air tours over U.S. national parks. The National Park Service works with the Federal Aviation Administration to manage air tours in accordance with the National Parks Air Tour Management Act of 2000. The Natural Sounds and Night Skies Division provides system-wide support and expertise for this purpose. The division has helped 14 parks develop air tour management plans to date.
Stellar Aspirations
Our participation in the New Zealand Starlight conference helped advance global scientific understanding of night skies and light pollution. Representatives from other countries learned about our night sky monitoring, modeling, tools, and our advanced camera system for measuring sky glow. We also told them about our partnerships with businesses, universities, and not-for-profit organizations.
We collaborated on natural sounds and air tours in protected areas. Participants shared innovations, technological advances, novel approaches, and new cultural perspectives. This deepened our collective understanding of natural sounds and night skies globally. The Starlight conference was another step for New Zealand toward becoming a dark sky nation. Hopefully, our participation helped them get a little bit closer.
---

Karen Trevino is the chief of the Natural Sounds and Night Skies Division. Image courtesy of Karen Trevino.

Christopher Kavanagh is the branch chief of Science and Technology in the National Park Service's Natural Sounds and Night Skies Division. Image courtesy of Chris Kavanagh.