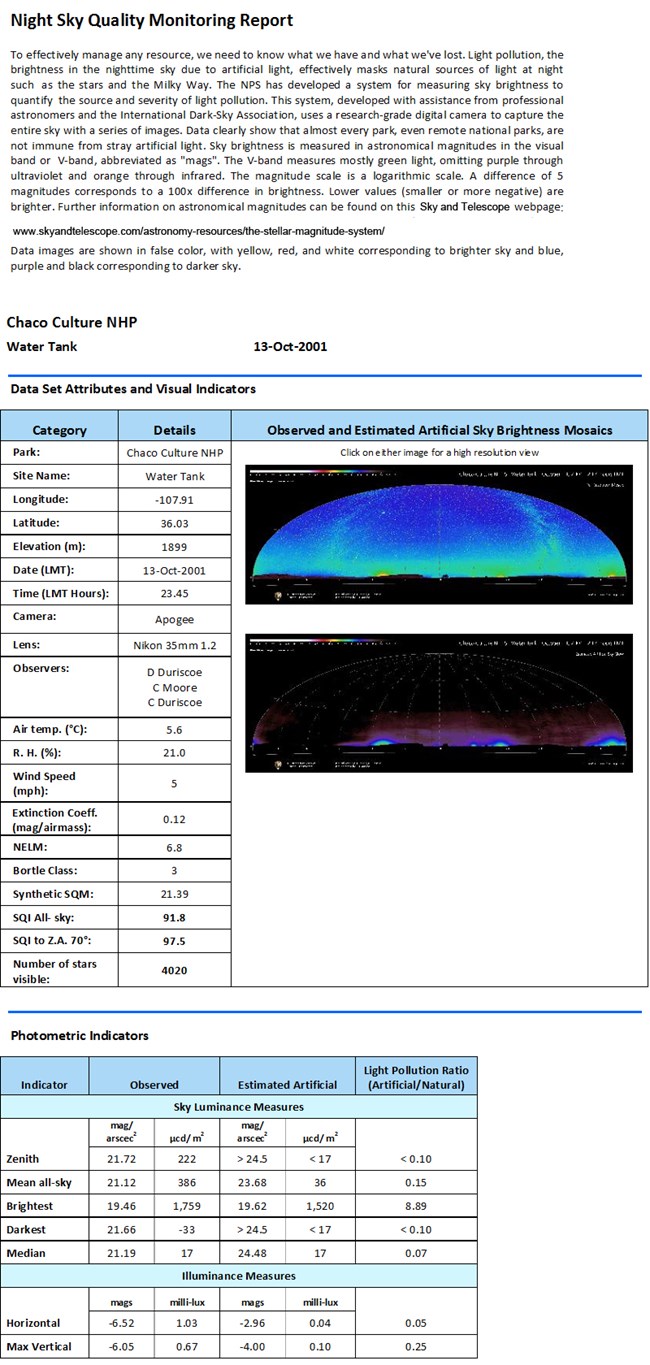 This page provides a quick explanation of the web reports.
A brief description of each table, and each attribute reported within, is included.
Introduction
The report contains three main sections:
A table showing general attributes of the data collection event and visual indicators of sky quality
Panoramic images of the entire sky shown in false color revealing calibrated sky brightness with links to the high resolution images
Photometric indicators of sky quality and the photic environment derived from the all-sky mosaics. Photometric units of measure used include SI units of luminance (candela per square meter) and illuminance (lux), as well as astronomical units of luminance (magnitudes per square arc second) and illuminance (magnitudes) in the V, or visual, band. SI units are linear, astronomical units are inverse logarithmic, that is, smaller values indicate brighter objects, and negative values are possible.
The NPS methods are unique in that a natural sky model is built for each all-sky observation and subtracted pixel-by-pixel revealing the estimated artificial sky glow. The indicator "Sky Quality Index" or SQI is derived from the artificial sky brightness only;therefore it is an index of light pollution from sky glow.
Peer-reviewed journal articles describe the methods of data collection and analysis in detail: