Article
The '78 Mile Challenge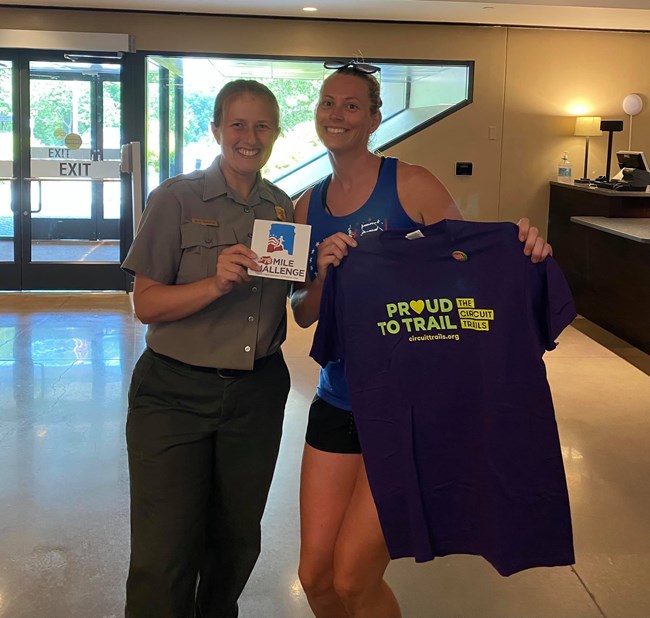 What is the '78 Mile Challenge?
The '78 Mile Challenge is fun a way to commemorate your outdoor recreation at Valley Forge! When you walk, run, bike, hike, or paddle on the trails, roads, and waterways within Valley Forge National Historical Park, you'll earn miles towards the challenge.
Keep track of the miles you have accumulated within the boundaries of the park, and when you reach that magic number - 78 - you'll be able pick up a special prize that places you in an elite group of outdoor enthusiasts!
The '78 Mile Challenge is a Healthy Parks Healthy People program.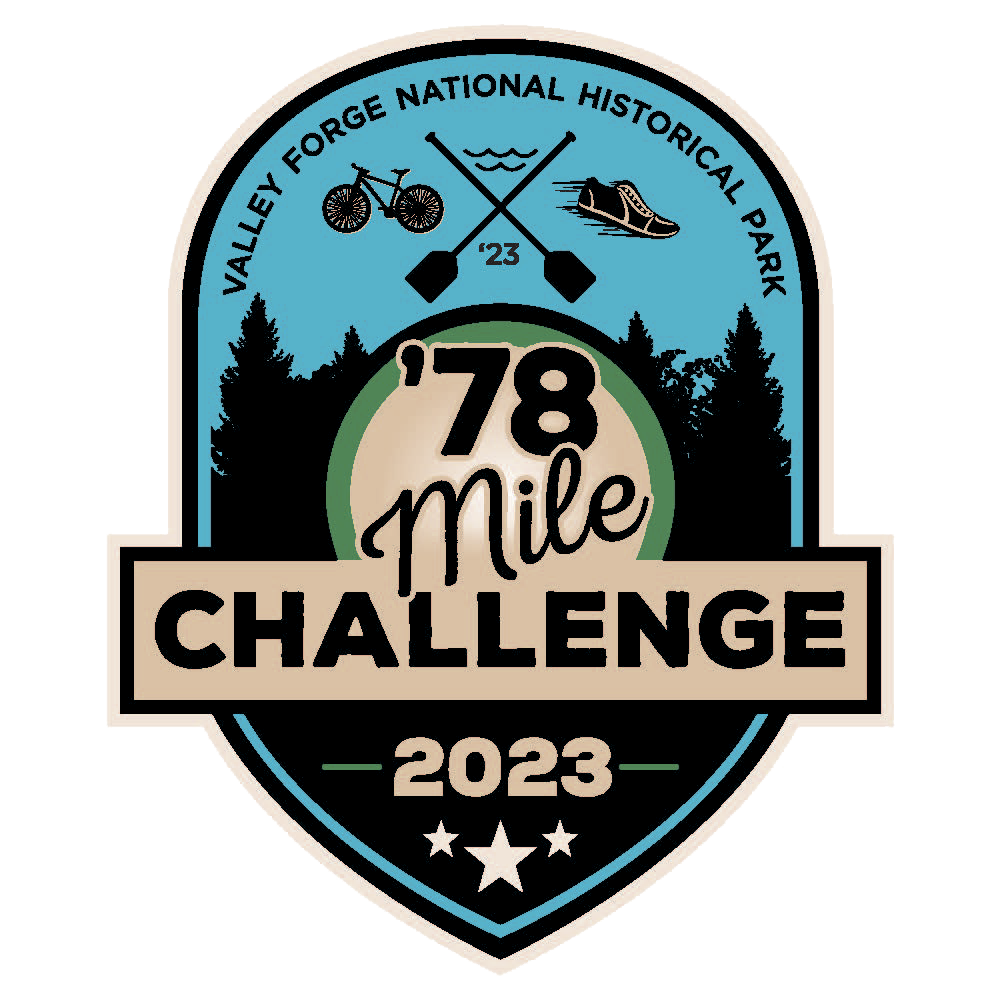 ---
How to Participate
1. Download the log form
Follow this link to download the official '78 Mile Challenge log form. Print it out and then get outside at Valley Forge!
2. Track your miles
Every time between April 16th and Oct. 31st, 2023 that you go for a run, enjoy a walk, take a bike ride, or paddle the three miles of the Schuylkill River located within Valley Forge you can record your miles. Consult the Maps and Brochures page for more information about trail distances. Remember, for the mileage to count, it must be completed within the park and accomplished under your own power- sorry, no power assist devices such as e-bikes are allowed for this challenge.
3. Claim your prize
Anytime between June 1st and October 31st, 2023, you can bring your completed log to the Visitor Center where park staff will verify your form and issue your prize! Please call 610-783-1099 for additional information.
Kids Challenge
All participants 12 years old and younger are invited to collect stickers as they complete the challenge. Visit the Valley Forge National Historical Park Information Station after you complete 25 miles to get your achievement sticker!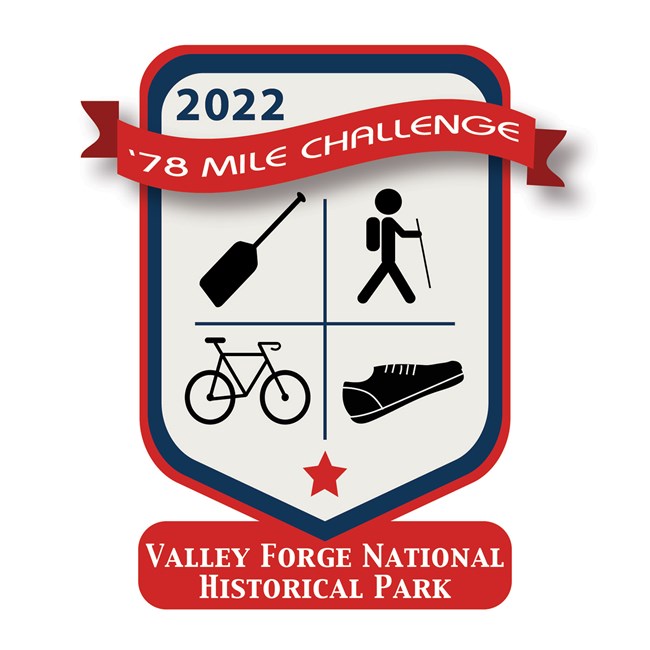 Remember to Recreate Responsibly!
Ride bikes on roads or trails where it is allowed. If biking on roads, please follow all traffic laws including riding in the correct direction on one-way streets.

If you do the challenge with your dog, please keep it on a leash at all times and dispose of dog waste bags in a trash can. Be aware that the Grand Parade Trail is not open to dogs from April through August.

Pack out what you pack in.

Stay on the trails.

Leave nature where you find it, whether it is a baby deer or rocks, please do not move it.
Park and Partner Programs
Trail Tuesdays
Join the Valley Forge Park Alliance for Trail Tuesdays as they walk, talk, get healthy, and be happy! Walk is for all fitness levels. Meet in the Visitor Center Parking Lot at 10am mid-April- May and September- May. Meet at the Wilson Road (or Yellow Springs) Parking lot at 10 am June- August.
Bird Walks
Join the Valley Forge Park Alliance and local birders on the 2nd and 4th Tuesdays of each month for a fascinating bird walk. See or hear different species in a variety of seasons and habitats such as meadow, edge and woods. Walk is intended for birders of all levels, beginners welcome and encouraged. Please bring your own binoculars and/or bird book. Walks begin April 13th through October. Please meet at 8am at Artillery Park. NEW for this year- Registration is REQUIRED for Bird Walks! To register please email Marie Richardson at marie@vfparkalliance.org.
Coming Memorial Day 2023. Private guides will be available with advanced reservation for groups of 10+. Tours can be scheduled as two hours / five miles in length or three hours / seven miles in length and make stops at Muhlenberg's Brigade, the National Memorial Arch, Artillery Park and the Grand Parade (three-hour tour adds Washington's Headquarters).
Tours depart from the bike rental shop. For more information, including pricing, scheduling a tour, or for more information on bike rentals, please call (610) 551-7870 or visit The Encampment Store website.
Last updated: November 3, 2023