Article
Celebrating National Volunteer Week 2022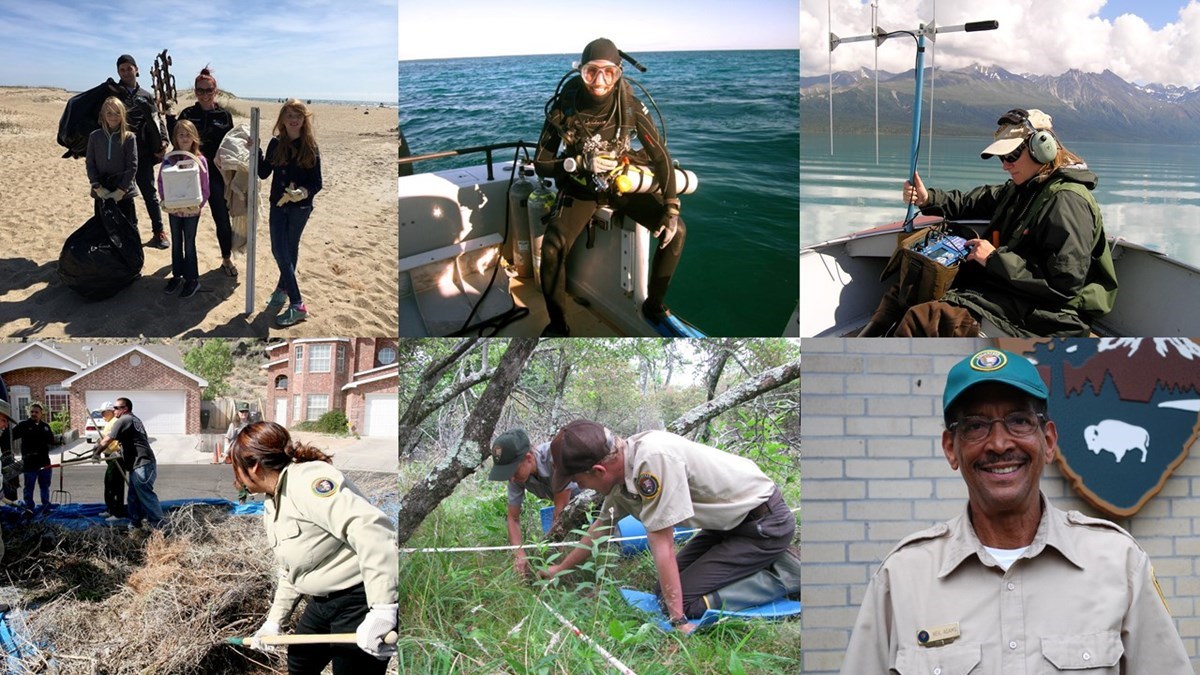 Each year, nearly 300,000 volunteers collectively contribute more than 6.5 million hours of volunteer service at our national parks.
We call these individuals in the Volunteers In Parks Program our "VIPs." They work side-by-side with our National Park Service employees in parks and programs across the nation to help preserve our nation's most precious natural, historical, recreational, and cultural treasures. Volunteers are an essential part of the NPS and help us to meet our mission.

Each year, we celebrate National Volunteer Week to recognize the contributions of our volunteers. This year's celebration is taking place this week from April 17-23, 2022. In fact, on April 15, President Biden declared National Volunteer Week in a presidential proclamation to remind the nation that America is a country built on service and to call on individuals to do their part to improve the lives of others.
If you are one of the millions who have volunteered at a national park since the Volunteers-In-Parks program began more than 50 years ago, we want to extend our heartfelt thanks. Thank you for lending your time and talent to preserve and protect our natural and cultural resources. Because of you, we are better able to support the enjoyment, education, and inspiration of this and future generations. This week and throughout the year, we celebrate you.  
Join the National Volunteer Week celebration April 17-23:
Thank a volunteer. Are you visiting a national park site during National Park Week? Say thank you to the volunteers you meet!
Sign up to volunteer. Learn more about volunteering or find a volunteer event near you.
Share your volunteer experience. Are you a proud volunteer? Share a photo and your volunteer story on social media platforms. Be sure to tag "@National Park Service" and your favorite park, and use #NPSVolunteer and #NationalParkWeek.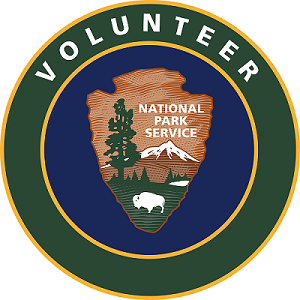 Become a volunteer:
You can make our great places better. Become a VIP and volunteer with us today!
The National Park Service offers many volunteer opportunities for individuals and groups as part of the Volunteers-In-Parks program. Work behind the scenes or on the front line in positions ranging from a one-time service project or volunteer event to a longer-term position, serving alongside park employees or with one of our many partner organizations. Opportunities are available at park locations throughout the United States, including the territories in the Pacific and the Caribbean.

Some positions are specialized and require particular talents, knowledge, skills, and abilities, as well as a background check. Other positions only require a desire and willingness to volunteer.

Find a list of available opportunities at Volunteer.gov, search for a volunteer event, or contact a national park near you.
Last updated: April 18, 2022