Mildred Childe Lee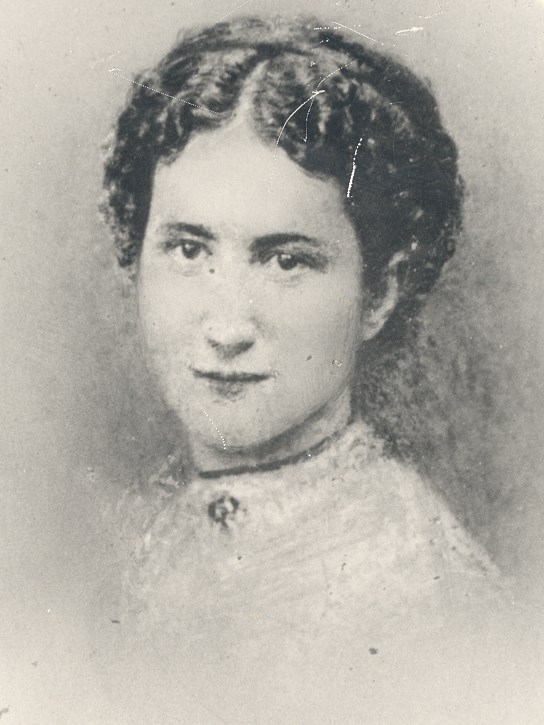 Mildred ("Milly," "Precious Life") was the baby of the family and was named after Robert E. Lee's sister Mildred (Lee) Childe. She was at home most of the time until she went away to boarding school at Winchester, Virginia in autumn of 1860. The youngest child, she was a bit spoiled and willful. Her father once complained that she always wanted something. Yet, if able, he gave her everything she wanted.
She had some difficulties with her mother in the spring of 1861, for making a fuss over a bonnet at a time when the Union was breaking apart, her home was in danger, and her father's career in jeopardy. But she was a bright spirit and a lively cheerful person. She had brown hair and rather plain features. She was not pretty and had a tendency to plumpness but her father thought she brought light into a room when she entered it, and she often did surprising things that delighted him.
Like Agnes she was very fond of her pet chickens and the family cats. She took music lessons but evidently did not practice very hard. She loved the flower garden and she had her own individual plot which she planted with the help of Harry Washington Gray, one of the slave children on the estate. Mildred, too, read novels, religious books, and enjoyed singing hymns.
Mildred was very close to her father after the war and was quite lonely when he died. Of the other children, she was closest to Rob, her childhood companion. Mildred never married although she longed for companionship. She traveled widely in the 1870's and 1880's, but did not seem to enjoy it much.
On March 26, 1905, Mildred died in New Orleans and was interred in Lexington with other members of her family. The room with which she was most closely associated was the girls' bedroom where she kept her things and had play tea parties for her dolls, Jenny Lind and Angelina.
Last updated: April 10, 2017