News Release
Appalachian National Scenic Trail seeks public input on Virginia's Triple Crown Visitor Use Management Plan in August 2023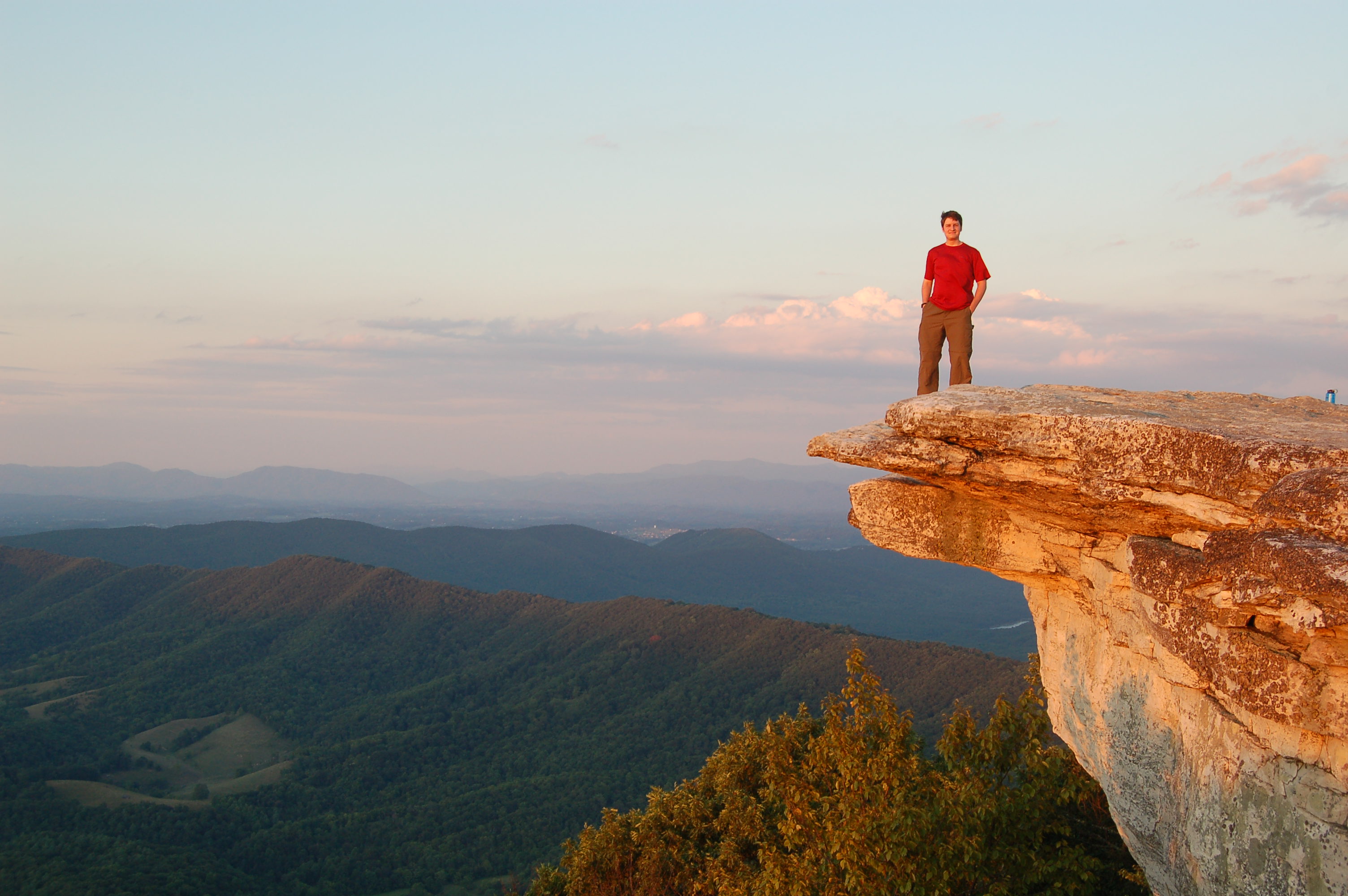 News Release Date:
August 1, 2023
Contact: John Warren (media only)
Contact: Martha Droge (all other inquiries)
Harpers Ferry, West Virginia – The National Park Service (NPS) and its partners co-managing Appalachian National Scenic Trail's Virginia's Triple Crown segment near Roanoke, Va., encourage members of the public to comment on a draft Visitor Use Management Plan for Virginia's Triple Crown segment of the trail. Comments will be gathered August 1 - 31, 2023. 
The Triple Crown includes three iconic areas along Appalachian National Scenic Trail: Dragon's Tooth, McAfee Knob and Tinker Cliffs. Because of increased visitor use, this trail segment has seen increasing wear and damage to natural areas. It raises facility and safety concerns as well. The draft of the Visitor Use Management Plan proposes ways to reduce impacts to the trail and its users, protect cultural and natural resources, address facility and safety concerns and improve opportunities for visitors to use, experience and enjoy the trail in safety. This planning effort began in 2021, with the first public input taking place in March 2022. 
"This proposed visitor use management plan is the product of a true partnership of many who care about Virginia's Triple Crown," said Acting Supt. John Cannella. "Passionate outdoor recreation, environmental stewards, and others in the community are already part of this planning effort, but now it's your turn. We want to hear from everyone who has something to say." 
Join the NPS and its partners at one of two public meetings to learn more about the plan:  
Virtual Public Meeting
Monday, August 14, 2023, 6:00 p.m. EST 
Teams Meeting Link: https://bit.ly/3NHtdgT 
Meeting ID: 282018103550327, Passcode: BjgSji  
Call In: 1-202-640-1187, Passcode: 741 430 500# 
Closed captioning will be available; the virtual meeting will be recorded. 
In-Person Open House Meeting  
Tuesday, August 15, 2023. Join anytime between 5:00 and 7:00 p.m. EST. 
Location: Salem Civic Center Community Room 
1001 Roanoke Blvd 
Salem, VA 24153 
To request accessibility accommodations for either meeting, please e-mail us or call 541-797-8760 by August 7. 
Learn more information about the study at: ParkPlanning - Appalachian Trail Triple Crown Visitor Use Management Plan (nps.gov). 
The 31-day comment period will close on August 31, 2023.   
 
-NPS-
About the National Park Service: More than 20,000 National Park Service employees care for America's 425 national parks and work with communities across the nation to help preserve local history and create close-to-home recreational opportunities. Learn more at www.nps.gov, and on Facebook, Instagram, Twitter and YouTube.  
Last updated: August 1, 2023