Proper Kayak Gear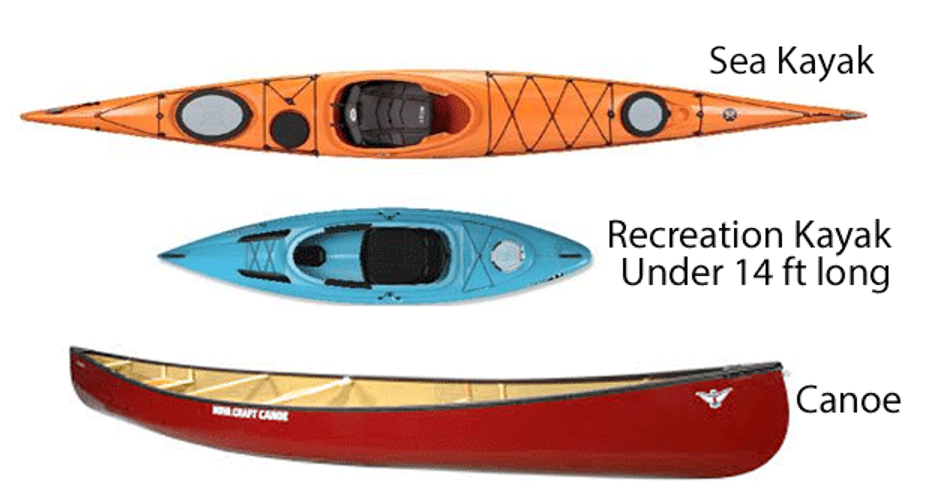 What To Expect Before You Arrive
What kind of boat do you plan on using?

The National Park service does not recommend the use of small (less than 16-foot) open boats, canoes, and open cockpit or sit-upon kayaks for travel between islands.

A sea kayak is a long, slim boat designed for coastal paddling. It is usually between 14.5 - 18 feet long, and between 18 to 24 inches wide. The deck (top) covers the entire boat except for a small opening (cockpit) in which the person sits. The cockpit has a raised lip around it that allows a paddler to utilize a spray skirt to help keep water out of the boat. Sea kayaks also have bulkheads to prevent water from flooding the entire boat.

A recreational or general purpose kayak is for the casual paddler on placid rivers, ponds, or small lakes. It is smaller than 14 feet long and has a larger opening for the paddler to sit in. The larger opening can make it easier for water to enter the boat, making these types of kayaks prone to swamping. Their shorter size also makes them prone to being pushed around in the wind and waves. Recreational kayaks should not be used on large bodies of open water (Lake Superior) or used on windy days.

A canoe is an open boat that is wider than a kayak. Their height makes them hard to control in windy conditions on open water. Unless packed with flotation, they can also fill with water and more easily swamp.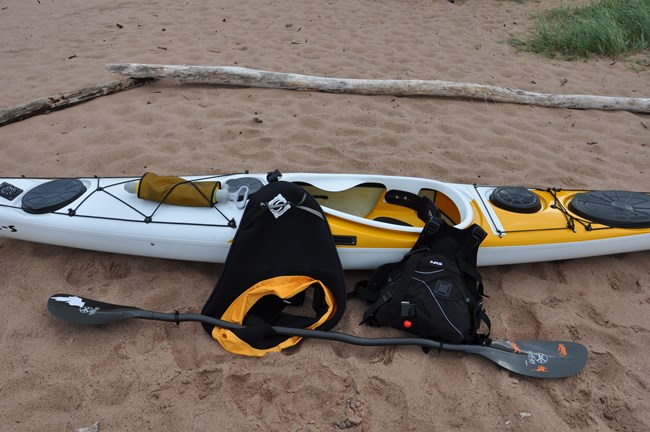 Safety Equipment
Do I have the proper gear to go out paddling?
PFD (Personal Flotation Device) / Life Jacket - required
Whistle / Air horn -

required

Wet suit / dry suit - for paddling on Lake Superior and during cooler weather on other lakes.
Spray skirt - waterproof barrier for paddling on Lake Superior to keep you dry and to stay warm.
Paddle float - for self rescue. Paddle float attaches to the kayak blade and helps create an "outrigger" to stabalize the boat and allow for re-entry.
Bilge pump - device used to remove water for a boat.
Marine radio/ VHF - should be carried to keep you informed about the weather and to communicate with other vessels.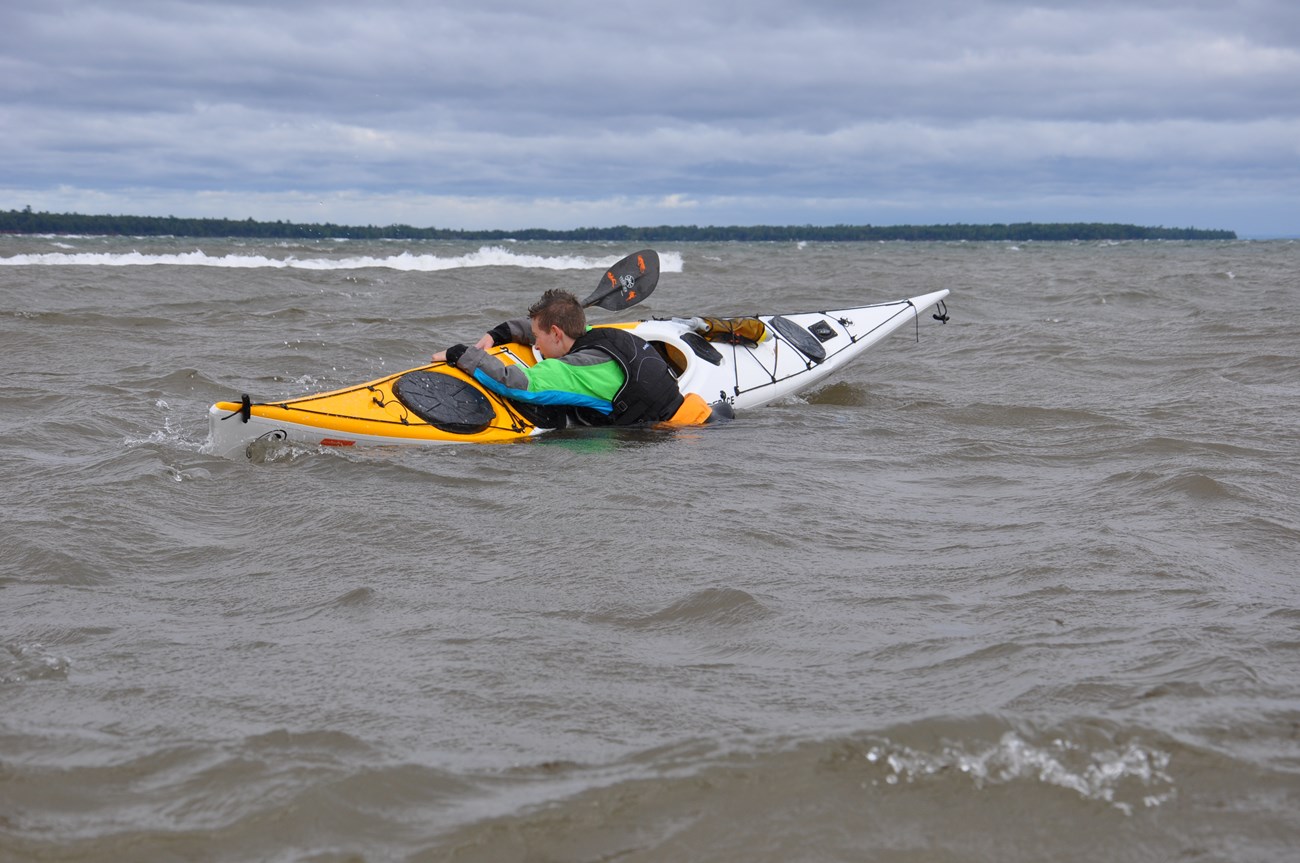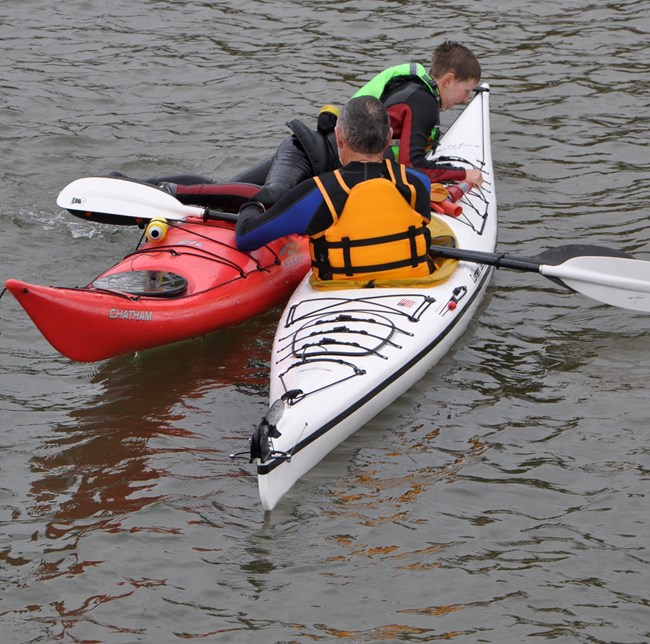 Rescues
Can I rescue myself (quickly get back into a capsized kayak on the water)?

You need to be able to self-rescue on Lake Superior. Read, research, take lessons, and practice, practice, practice!
Help is not a phone call away! You are on your own!
Cell phones are not always reliable at Apostle Islands National Lakeshore. Even if you can get a 911 call out, help is still far away, 30 minutes at least. If the weather is rough it will delay this process even more. You need to be able to perform a self-rescue.
Always wear your life jacket! Wear a wetsuit! Cold water Kills!
Paddle with others. Make sure they know how to perform rescues too.

Leave a float plan with someone before you leave. Don't forget to tell them when you have returned from your trip.
Last updated: November 23, 2020