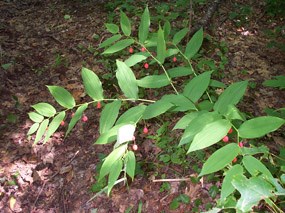 Apostle Islands National Lakeshore provides regionally diverse and unique plant communities. This is due primarily because it lies in the tension zone between the boreal and temperate forests. Thus, the islands and their forests comprise an ecosystem that is unique in North America.
In pre-settlement times about 90% of the islands were covered by an upland mixed coniferous/hardwood forest dominated by hemlock, white pine, sugar maple, yellow and white birch. The boreal forest community was dominated by white spruce, balsam fir, tamarack, white cedar, birch, and aspen.
Most of the islands have a history of logging, however some islands were not commercially logged (North Twin, Devils, Raspberry, Long, and Eagle) and others retain old growth forest remnants (e.g, Outer, Bear).