Joel Sweeney and the 5 String Banjo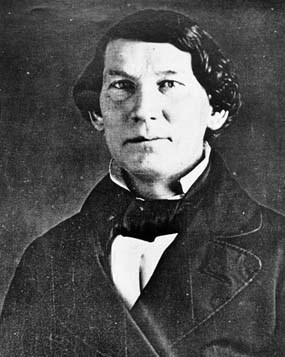 Joel Sweeney grew up in rural southside Virginia in the early 1800's. From his earliest days as a boy he loved the African-based music brought to the North American continent by Black slaves. Sweeney took the idea of the stringed "banjar" - a gourd-bodied string instrument - and developed it into the basic modern 5-string banjo with skin head and frets.
Joel and his siblings, Sampson, Richard, and sister Missouri, were leaders in developing minstrel music in this Country and became so popular that they toured in Europe.


Last updated: March 31, 2012