Pets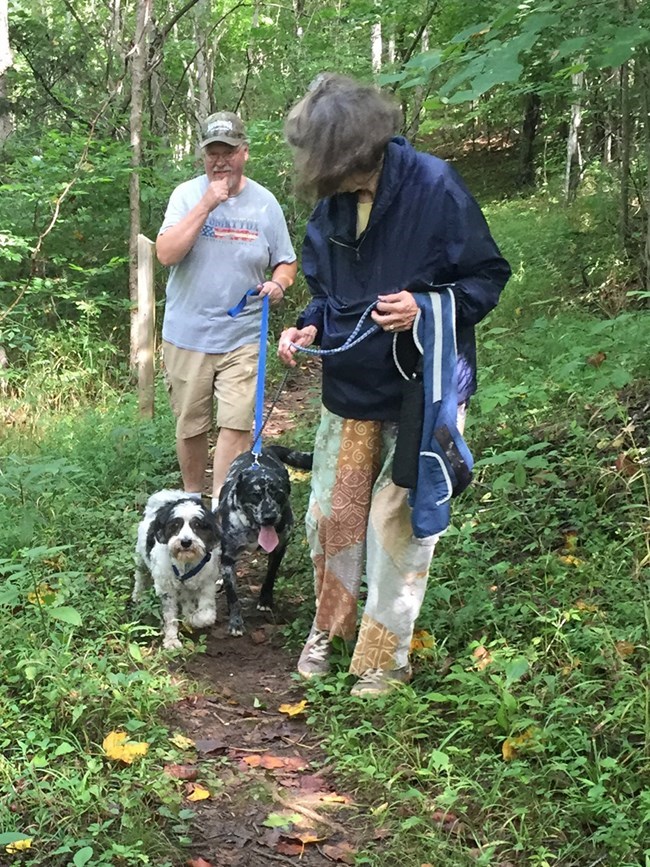 We can't wait to meet your Bark Ranger (or other pet)!
Please keep these tips in mind:
Pets must be on a leash at all times.
Pets are not permitted in any park buildings.
Water is available at the water fountain near the main visitor parking lot (there's a ground-level water dish perfect for four-legged friends) and in the water dish outside the visitor center.
Please do not leave pets unattended in vehicles or tied up in the park.
Looking for places to explore with your pet? Try one of our hiking trails!
Last updated: May 4, 2020