Hiking Trails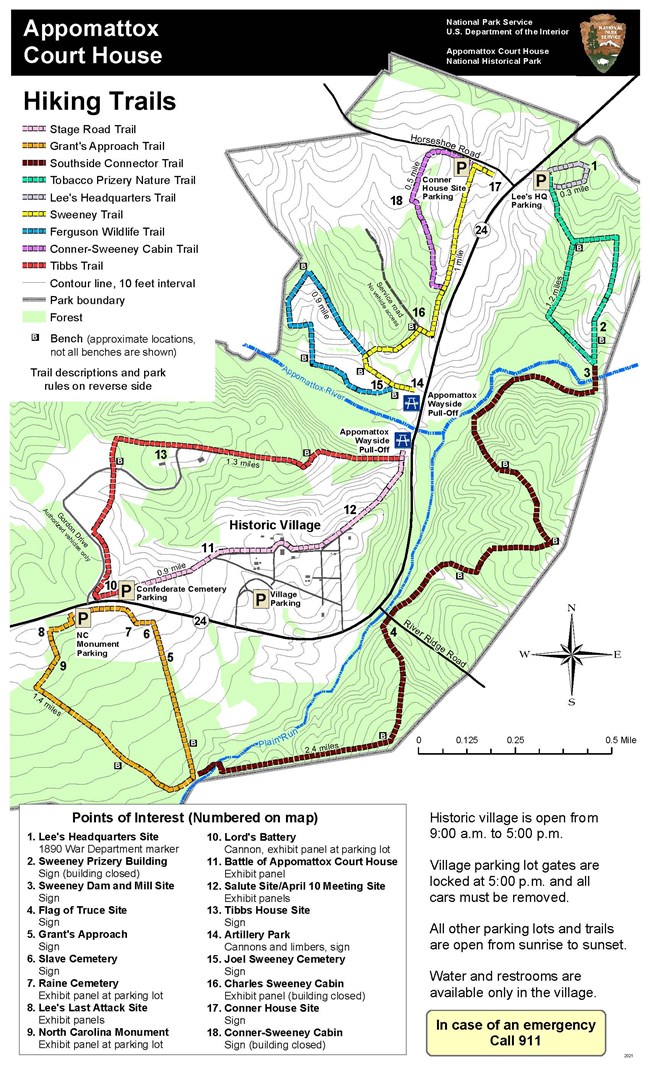 Explore Nature
If you are a nature enthusiast and/or you enjoy hiking then you are in luck! Appomattox Court House National Historical Park offers 8 hiking trails ranging from .9 mile to 4.8 miles. The wooded and scenic trails stretch from the North Carolina Monument wayside to Lee's Headquarters and the Sweeney Cabin. A map of the trails and descriptions of the trails are available on this page as well as in the visitor center.

Find history, nature and exercise on the park trails. The trails encompass areas where both the Federal and Confederate armies stood when the fighting at the Battle of Appomattox Court House stopped. This fighting lead to the surrender of Confederate General Robert E. Lee to Union General Ulysses S. Grant. See the Sweeney Prizery, the oldest building on park grounds, a half mile from Lee's Headquarters and the Charles Sweeney cabin where you can learn about the origin of the five string banjo and the local, musical Sweenet family. These trails are also a great place to reflect upon the beautiful scenery and nature that the park has to offer. Several species of trees and plants line the trails. There are various types of amphibians, reptiles, birds and even mammals to observe. The trails cross creeks and run along the scenic Appomattox River for a time.
Throughout the year various events take place on the park's trail, including dog walks, fun runs and history/nature walks.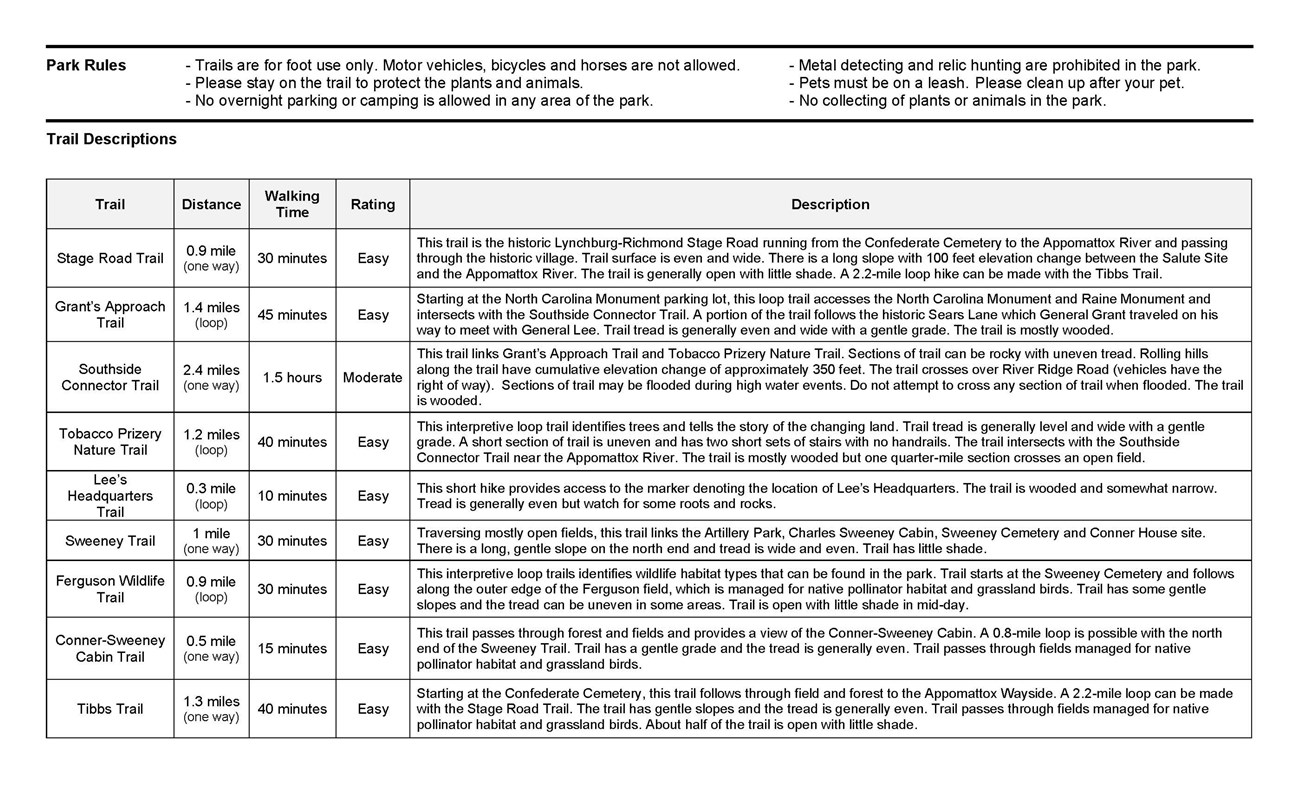 Back of Hiking Trails Map
Last updated: July 13, 2022