United States Colored Troops at Appomattox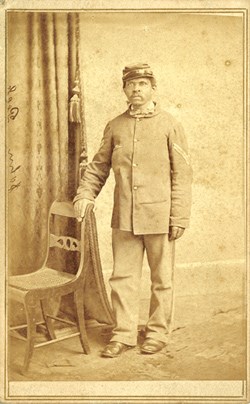 General Grant brought elements of three armies to Appomattox, the Army of the Potomac, the Shenandoah, and the James. The Army of the James contingent consisted of two divisions of white troops of the 24th Corps, and one division of black troops of the 25th Corps. This division of the 25th Corps consisted of two brigades, containing a total of seven regiments of United States Colored Troops (USCT). More than 5000 USCT were involved in the fighting that took place on the morning of April 9, 1865, just west of the village, the Battle of Appomattox Court House, which trapped Lee's army and led to the surrender that afternoon.

Only 51% of the USCTs were former slaves and 80% of them mustered out or were discharged at the end of the war.
Below you will find a list of all of the officers and men that made up these USCT regiments.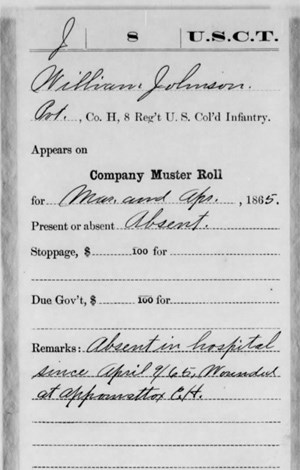 * An asterisk next to a soldier's name indicates they were active during the Appomattox Campaign but their presence at Appomattox Court House is unclear due to special assignments that may have caused them to be absent from their regiment on April 9, 1865.
Last updated: May 28, 2018