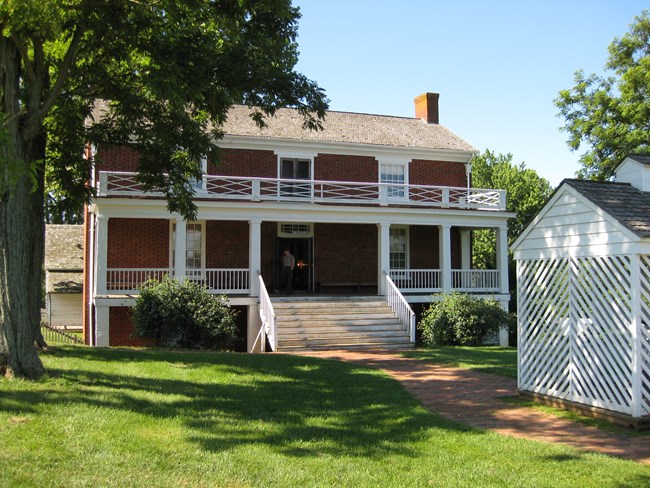 McLean House, reconstructed 1948-50
The building was originally constructed by Charles Raine as a tavern in 1848, and was purchased by Wilmer McLean in 1863. It was the site of Lee's surrender to Grant on April 9, 1865. In 1893, the building was dismantled in an abortive, privately funded attempt to exhibit it at the World's Columbian Exposition in Chicago; its structural members were to be re-assembled in Washington, D.C., to house a Civil War museum. It was reconstructed on its original site beginning in 1948, and was dedicated on April 16, 1950, with Robert E. Lee IV and General Ulysses S. Grant III as guests of honor. It was restored in 1998.
Originally constructed in 1848, the well house, encased in latice work in front of the house, was reconstructed in 1950, and preserved in 1995.