News Release
Trail and tour route improvements will connect visitors to the story of the bloodiest day in American history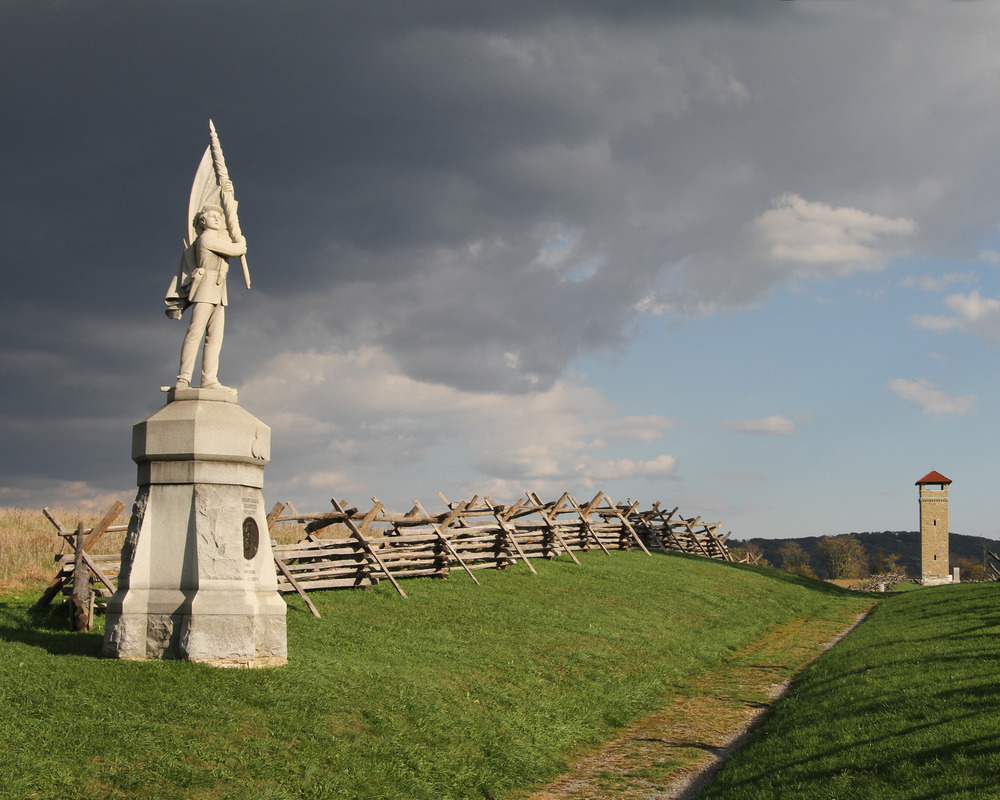 News Release Date:
July 17, 2018
Contact: Keith Snyder, 301-432-5124
Contact: Stephanie Loeb, 215-268-2614
SHARPSBURG, Md. – Whether you visit Antietam National Battlefield to walk in the footsteps of a Civil War soldier or go for your morning run, the National Park Service (NPS) is transforming the way you experience and understand this historic landscape.

A newly approved plan will increase visitor access to key battlefield locations by repositioning and reconfiguring three of the 11 tour stops, expanding and connecting the trail system, and fully integrating the 946 acres acquired since the completion of the 1992 general management plan.

"This plan will provide visitors with a cohesive and immersive experience on the battlefield," Antietam National Battlefield Superintendent Susan Trail said. "We want to increase opportunities for visitors to connect with and understand the pivotal role the Battle of Antietam played in the Civil War, while protecting these hallowed grounds and natural habitat that now covers the battlefield."
Trail Improvements
Perimeter Trail: Comprised of existing trails and new trail segments, an 11-mile perimeter trail will allow visitors to hike the entire circumference of the battlefield, starting and ending at the visitor center.

Battle Action Loop Trails: Shorter immersive experiences will focus on specific locations where significant events of the battle unfolded, like the Sunken Road and Miller Cornfield.

Universally Accessible Trails: The 0.25-mile Antietam Remembered walking trail loop as well as the paved walkway leading to the entrance of Dunker Church will be modified to allow for universal access. Where possible, the Battle Action looping trails will be designed to be universally accessible.
Tour Stop Improvements
East Woods (tour stop 3): A new tour stop will be added to supply a visual connection to the Mansfield Monument, creating a more immersive Battlefield experience and providing a space for interpretive opportunities at the East Woods.

The Cornfield (tour stop 4): This stop offers a 360-degree view of the Miller Pasture and will be expanded to include an interpretive plaza and additional parking.

The Mumma Farm (tour stop 6): This stop will move from its current location at the Mumma cemetery closer to the Mumma farmstead buildings to improve access to this site.

The NPS analyzed two alternatives and completed an Environmental Assessment (EA) before selecting the proposed plan. In completing the plan and EA, the NPS incorporated feedback from both visitors and stakeholders.

A Finding of No Significant Impact (FONSI) was signed on June 29, 2018 by acting National Capital Regional Director Lisa Mendelson-Ielmini at the conclusion of an environmental analysis and interagency review. The FONSI is the decision making document for the project and it determined that the project will have no significant impacts. The FONSI and the Plan/EA are available online at: http://parkplanning.nps.gov/ANTICirculationPlan.
Last updated: July 17, 2018