Burnside Bridge Project Completed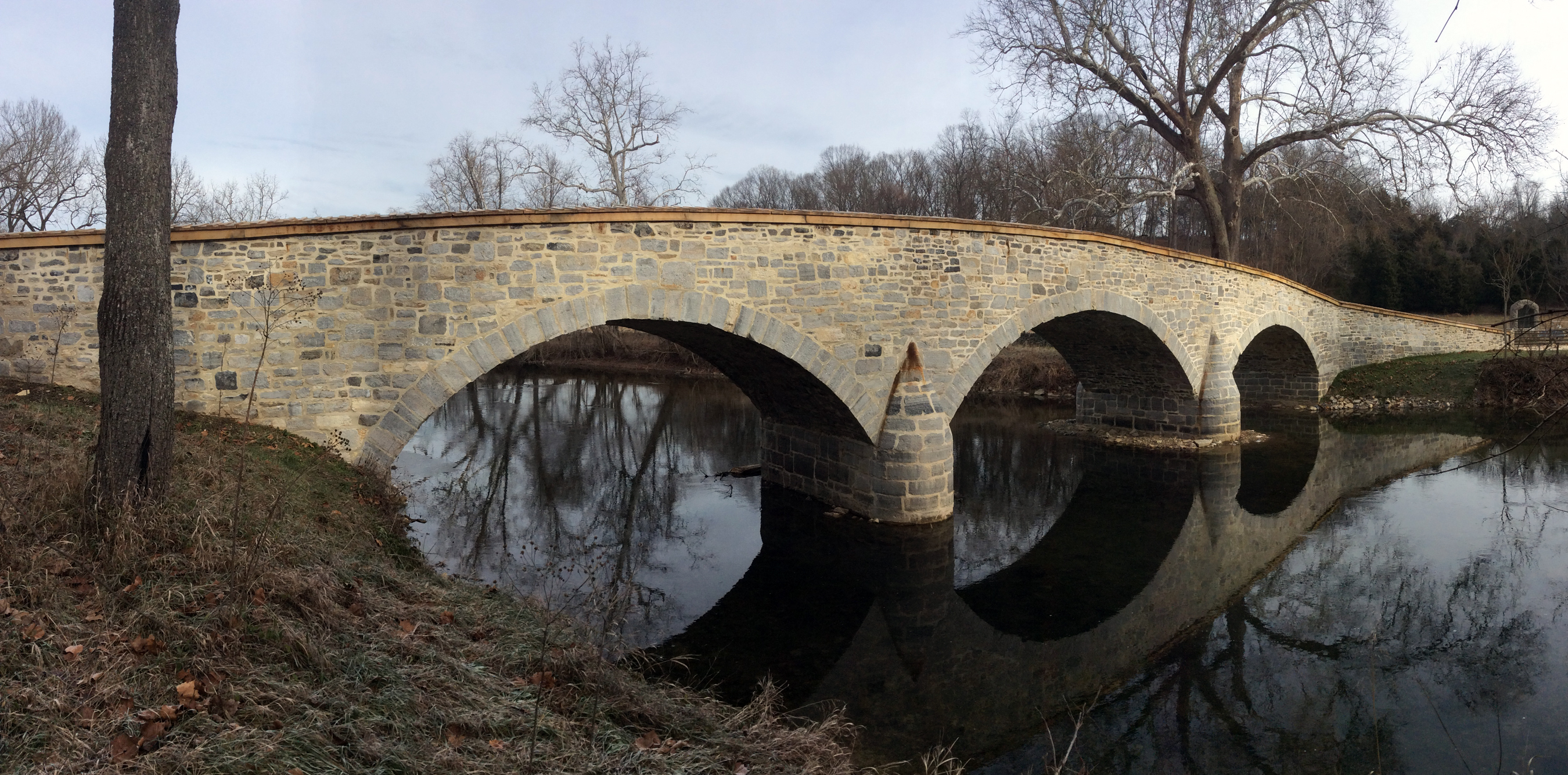 News Release Date:
December 22, 2016
The Burnside Bridge restoration is complete and the bridge is once again open for visitors to cross. For the last 15 months significant repairs have been made to the historic structure that will insure the iconic bridge's long term structural stability. The bridge was built in 1836 and was made famous during the Battle of Antietam. In January of 2014 a section of the stone wall on the upstream side of the bridge collapsed into Antietam Creek. Temporary repairs were made and an engineering assessment of the entire structure was undertaken.  The investigation revealed substantial deterioration of the walls and significant water infiltration contributing to the structural instability of the bridge.
The bridge was closed in October of 2015 for repairs. Phase I of the project focused on the on the in-stream work, repairing and strengthening the stone piers and arches. Portable dams were installed in the creek that diverted the water while this work was completed. During Phase II the bridge walls were selectively dismantled and rebuilt. Every stone was painstakingly mapped, recorded and replaced as close as possible to its original location.
Once the masonry work was complete, the wood coping was completely replaced and the bridge was resurfaced. The contract was managed by the National Park Service Historic Preservation Training Center (HPTC). The Center was founded in 1977 to meet the growing demand for craft skills development for NPS employees tasked with preserving the thousands of historic structures within the National Park System. HPTC is currently located in Frederick, Maryland within the Monocacy National Battlefield. For more information contact Park Superintendent Susan Trail at 301-432-7648
Last updated: December 22, 2016