Guided Tours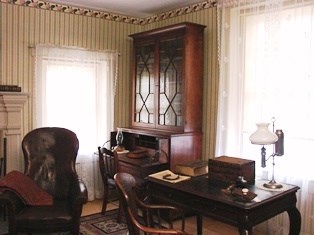 The historic Andrew Johnson Homestead will reopen on a limited self-guiding basis beginning October 27, 2020. The Homestead will be open every Tuesday through Saturday, 9 am to 11 am and again from 1 pm to 3 pm. The park will be closed Sunday and Monday.

Self-guided tours will be done on 15 minutes rotations, and the number of people inside the house will be limited. There is no admission charge. Tours begin on the back porch of the Homestead, and visitors may either walk or drive to the house from the Visitor Center. Parking is available.
The park may be closed for inclement weather during the winter. Call the Visitor Center prior to your visit at 423-638-3551 to check conditions if there is doubt. The home will be closed at noon on Thanksgiving, Christmas, and New Year's eves and all day Thanksgiving, Christmas, and New Year's Day.


Last updated: October 26, 2020