Guided Tours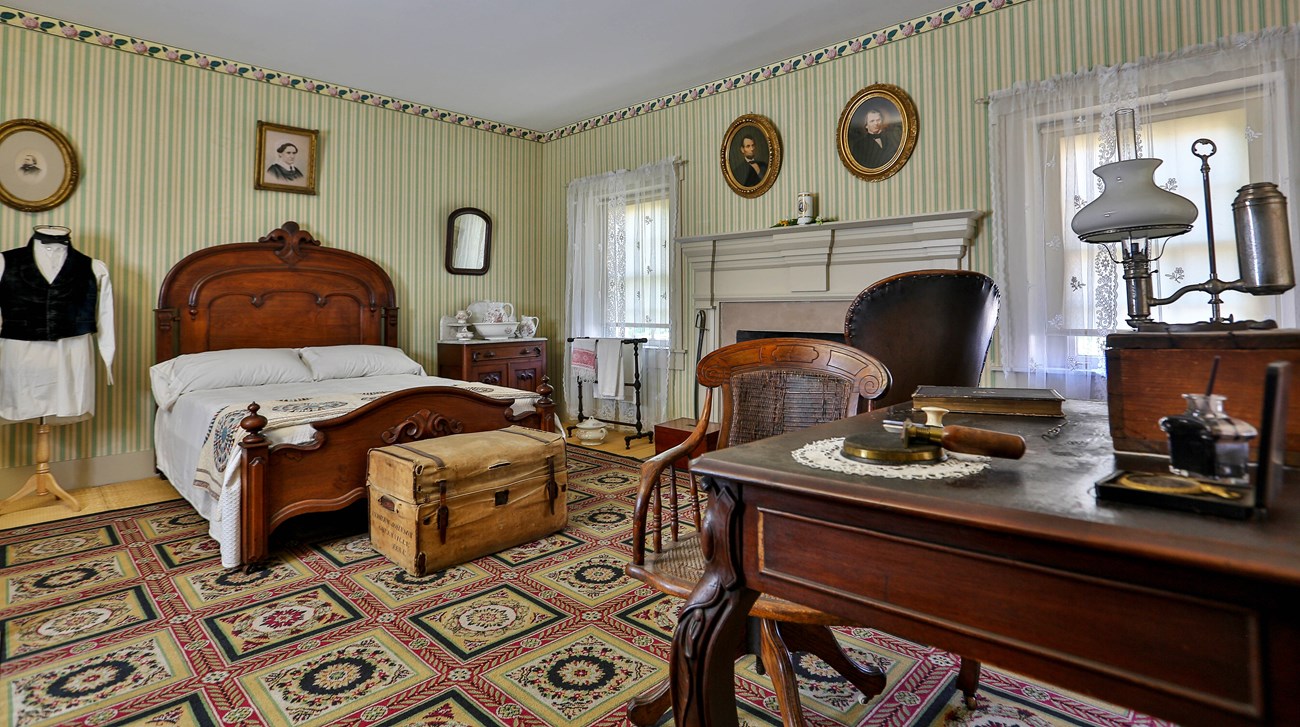 The historic Andrew Johnson Homestead, located at 209 South Main Street, is open by guided tour at 10:30 & 11:30 a.m. and 1:30 & 2:30 p.m. within park operating days/hours. Tours are limited to groups of no more than 10 visitors on a first-come/first-served basis. Facemasks are currently optional while touring the Homestead.

Please Note: On days with limited staffing, Homestead tours may be offered at 11:30 and 2:30 and the Visitor Center temporarily closed during tour times.

If you are an organized group of 11 or more people, please contact the park visitor center at (423) 638-3551.

There is no admission charge for tours, but tickets are required. Tickets are available at the Visitor Center until 15 minutes past the hour of the tour. This allows time for visitors and park guides to safely arrive at the house, as the house is 2 1/2 blocks away. Tours begin on the back porch of the Homestead, and visitors may either walk or drive to the house from the Visitor Center. Parking is available.
The park/homestead may periodically be closed for staffing issues, training needs, and/or during inclement winter weather. Homestead tours may be suspended on days of dangerous heat indexes in the summer. Call the Visitor Center prior to your visit at 423-638-3551 to check conditions if there is doubt. The home will be closed at noon on Thanksgiving, Christmas, and New Year's eves and all day Thanksgiving, Christmas, and New Year's Day.


Last updated: March 29, 2023