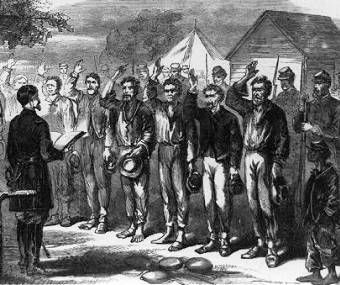 Temporary Exhibit - Conciliatory Peace?
The year 1865 was enormously challenging for Andrew Johnson. He inherited a chaotic, war-weary nation and a devastated South. Since the spring of that year, President Johnson had been able to carry out his own vision of a reunified country and a reconstructed south. However, as autumn began to yield to the winter months, Congress returned to Washington after nearly a nine month absence. Soon, Johnson would realize that the days of exerting leadership without the interaction of congress were over. The political landscape was quickly altered. Congressional Reconstruction had begun.
The temporary exhibit at the site Visitor Center will explore the social and political atmosphere of the period, as well as introduce the major players during one of the most pivotal times in our national history. The Visitor Center is open from 9:00 - 5:00 daily, with the exception of Thanksgiving, Christmas, and New Year's Day.