News
Andrew Johnson NHS Switches to New Hours of Operation

Andrew Johnson National Historic Site (NHS) will transition to new hours of operation beginning Thursday, January 2, 2020. The new hours of operation will be 9 am to 4 pm, Monday through Sunday. The change will allow staff additional time to address challenges faced at many parks today – how to reach underrepresented audiences, resource
protection, and improvements to the park's education and interpretive programs.

Starting January 2, 2020, public tours of the Andrew Johnson Homestead will be offered at 10:30 AM, 11:30 AM, 1:30 PM, and 2:30 PM. The free tours are limited to 12 persons. Tickets for the tours are available at the park visitor center located at 101 North College Street, Greeneville, TN. Tickets can only be issued on the day of the tour. Changes to the park's hours of operation will not affect the Andrew Johnson National Cemetery, which is open daily.

Andrew Johnson National Historic Site is one of over 419 parks in the National Park System. To learn more about parks and the National Park Service programs in America's communities visit www.nps.gov .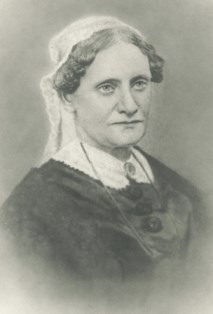 Discover more about Eliza McCardle Johnson through C-Span's "First Ladies: Influence and Image" series. The broadcast enables viewers to learn more about this reclusive yet quietly influential First Lady.

Eliza Johnson is credited with teaching her husband to read and write. He actually had the rudiments of an education, and she helped further it along. Andrew Johnson acknowledged his gratitude in some of his speeches.

Nashville's Union and American synopsis from a Johnson speech at Sparta (1853) credited him as saying: "God bless woman! For she had taught him the rudiments of the education which he had."
And from Johnson's remarks at the Tennessee State Fair (1857): "I tell you, my fellow-citizens, the day is coming when it will be seen that the integrity of this government depends upon the education of our daughters."

Last updated: December 17, 2019