Eliza Johnson - Later Years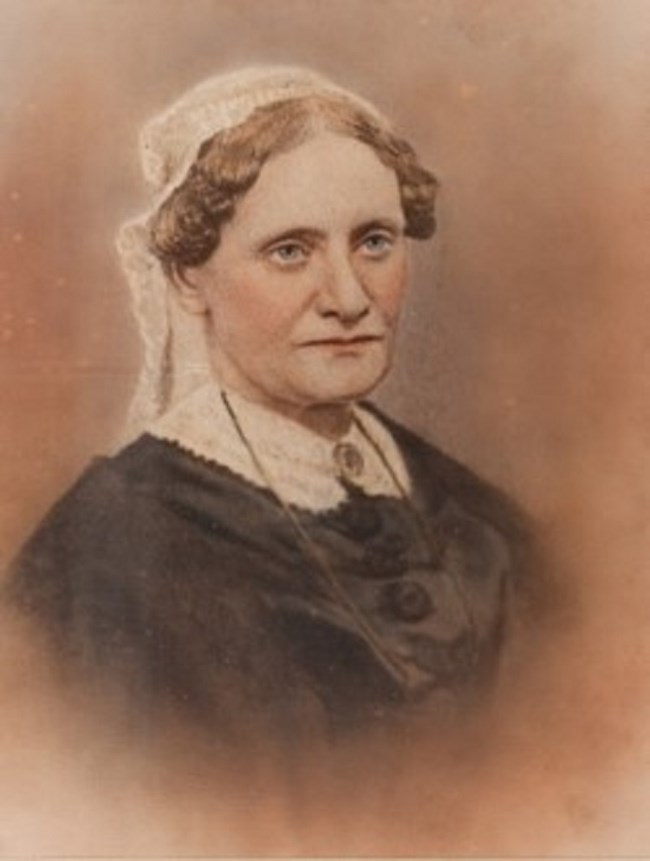 Personal Tragedy
In 1852, at age 43, Eliza gave birth to their last child - a son, Andrew Jr. (Frank). It was also about this time that she contracted "consumption" (tuberculosis). By 1853, complications from the disease limited her physical activity and prevented her from accompanying Andrew to Nashville, when he was sworn in as the new Governor of Tennessee.

Unable to be with her husband, Eliza found fulfillment through her social welfare work for the Methodist Church. By now four of her five children had left the home. While family members remained close by, Eliza was content to manage the family businesses, raise Frank, coordinate the family's enslaved people - which now numbered nine - and maintain the Greeneville Homestead.
Civil War and Wartime Refugee

When Southern states began seceeding from the Union in 1861, Senator Andrew Johnson refused to support them. When Tennessee eventually followed, Johnson remained in Washington, effectively cut-off from his family. Confederate troops were sent to occupy East Tennessee in mid-1861 and Eliza and her family were singled out as "Unionists," and placed under watch.

In April 1862, Eliza and her family were given short notice to vacate their home by order of Confederate General Kirby Smith. Eliza's fragile health prevented her from leaving, so they were granted a temporary reprieve. Five months later, following the confiscation of their property, Eliza requested and was granted papers to travel through Confederate lines to Nashville, where her husband was serving as military governor in Union-held Middle Tennessee. Eliza and her family now became wartime refugees.

In September, Eliza and family members were detained in Murfreesboro. They were forced to go door-to-door asking for shelter and food. Confederate sympathizers harassed and threatened them, but they eventually made their way across Union lines to Nashville.

A Nashvillian wrote in their diary: "The great joy at the reunion of this long and sorrowfully separated family may be imagined. I will not attempt to describe it. Even the Governor's Roman firmness was overcome, and he wept tears of thankfulness at this merciful deliverance of his beloved ones from the hands of their unpitying persecutors."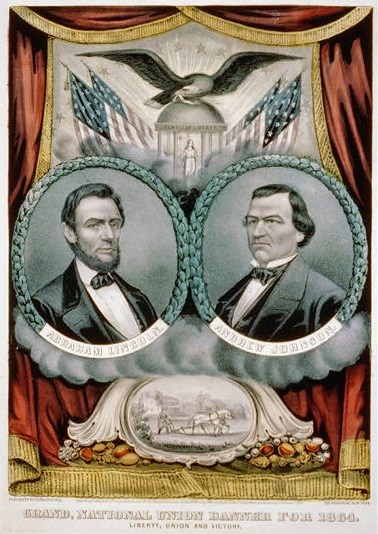 Family Tragedies and First Lady
Reunited with Andrew in Nashville, Eliza had no sooner found safety and security when news reached her of her son Robert's condition. Robert, now in Cincinnati, suffered from alcoholism, which had grown worse. Eliza traveled there with Mary to assist and comfort him.
In April 1863, Eliza was dealt another terrible blow with the sudden tragic death of their son, Charles, who was killed after being thrown from a horse. Charles, a Union Army assistant surgeon was just 33 years old at the time. Eliza never fully recovered from his death. Cruelly, Eliza suffered yet another tragedy when son-in-law, Daniel Stover - Mary's husband, died of "galloping consumption" in 1864.
Later that year, Andrew was nominated as the running mate for President Abraham Lincoln. With most of Tennessee now under Union occupation, the family gathered back in Nashville, but Eliza's weakened state prevented her from traveling to Washington DC to attend Andrew's swearing-in ceremony as Vice President. The April 1865 assassination of Lincoln and threat to her husband wore on Eliza's already weakened condition prompting daughter Martha to write her father, "Poor mother, she is almost deranged fearing that you will be assasinated."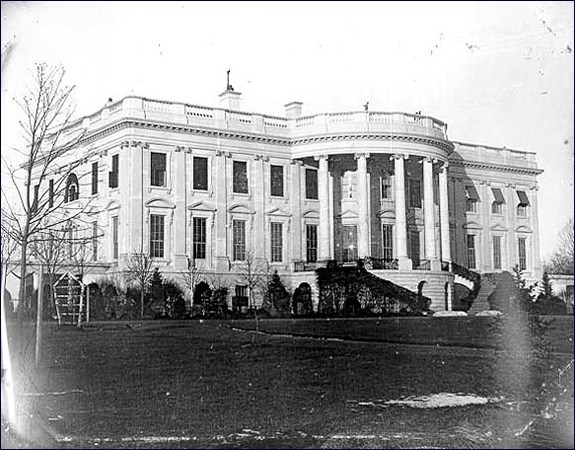 Life in Washington and Return to Greeneville
After giving Mrs. Lincoln time to grieve, Eliza and the family joined Andrew in the Executive Mansion (White House). However, Eliza was not prepared for life as First Lady. Her scarce appearances during official functions branded her "mysterious" in the eyes of the press.
With tuberculosis sapping her strength, Eliza insisted on remaining largely out of sight. The duties of First Lady were handled by eldest daughter Martha. Though weak, Eliza did assume some duties - coordinating formal dinners and serving as hostess during visits by heads of state.
Despite her infirmity and opposition to public life, Eliza was an important polticial adviser to President Johnson. She was an avid reader of national newspapers, administration papers, and political journals, and sometimes assisted her husband in preparing his speeches. Eliza was also a calming influence. Whenever her husband's temper rose, she would admonish him and redirect his attention to other matters.She would use two words, "Now, Andy...."
According to Colonel W.H. Crook, Disbursing Officer of the Executives for 46 years at the White House:
"Despite her afflictions Mrs. Johnson was a woman of far more than usual power-but hers was the power of the spirit and the mind, rather than of the body. She was quiet and calm, but absolutely inflexible when it came to a matter of principle, and throughout her husband's life she exercised a very great influence upon him."
When she learned that her husband had been exonerated in his impeachment trial, she told Crook, "I knew he'd be acquitted; I knew it."
Following Johnson's Presidency in 1869, the family returned to Greeneville. Eliza was happy to be home, but her joy was cut short when son Robert died, a victim of a laudanum overdose. The death of her second son was a terrible blow. Andrew's 1875 election to the US Senate helped revive her, but his unexpected death just two months later proved too much. Eliza, too weak to attend his funeral, remained an invalid in her room, only to pass away less than six months later.
Through all the trials and tribulations, Eliza never failed in her devotion and support to both her husband and family. Despite poor health, Eliza held her family and home together, allowing Andrew to travel in support of his political aspirations and duties. Her work behind the scenes proved, without a doubt, that behind every successful man/family is a strong woman.
Last updated: August 9, 2021