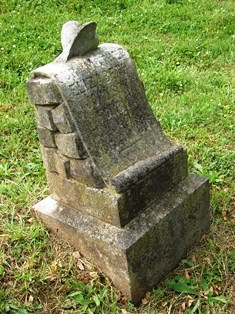 Liz Johnson
Liz Johnson was Dolly's oldest daughter. Although we know of no image for Liz, we do know that she married George Forbey, a Greeneville farmer. He had been a former slave of Dr. John Shields of Timber Ridge. The couple had nine children: Tilman, Lillie, Beth, Nellie, George, Samuel, Dollie, Mary Belle, and Charles.
"In 1875 Lizzie and some of her children were living with Mary Stover Brown in Carter County, perhaps to help take care of Eliza Johnson, who was also staying at Mary's farm." (Andrew Johnson Biographical Companion, pg. 270). By 1900 the family moved to Knoxville to seek better opportunity for jobs. By 1920, George and a few of his children moved to St. Louis, Missouri to work for the railroad.
Mary Johnson Stover willed "one Lizzie Forby some land next to that occupied by Samuel Johnson" in 1883.
Liz is buried in the Knoxville College Cemetery, Knoxville, TN. Florence and William may be buried there as well, but their graves are not marked.