Memorial Day Observance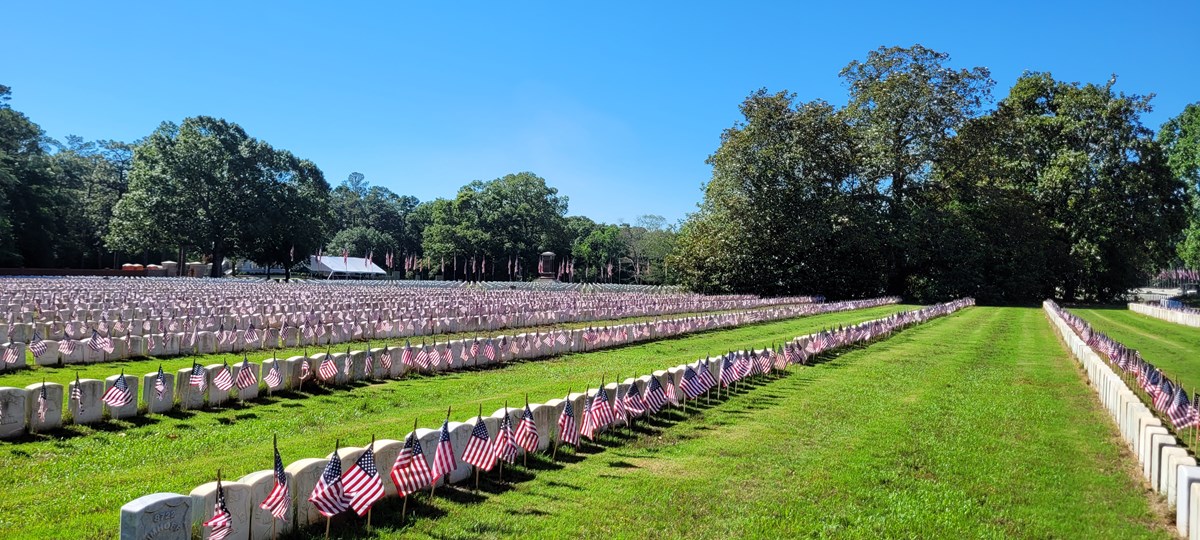 2022 Memorial Day Weekend Schedule

Andersonville National Historic Site is currently planning the 2022 Memorial Day weekend events. Event times and details will be updated when confirmed.
Memorial Day is one of the most important annual commemorations at the park, when we remember and honor those who died in service to our country.

Each year the park conducts activities to commemorate the Memorial Day Holiday. Learn more about previous speakers at the Memorial Day Service.
Prior to the holiday, the Avenue of Flags is raised in the National Cemetery by Park Staff and volunteers. Throughout the weekend, we ask that you honor our veterans by visiting the National Cemetery.

Volunteers can sign up with the link here to help out to assist park staff with Avenue of Flags on May 20 and Flag placing in National Cemetery on May 28.
Please sign up to volunteer for all park events by Wednesday, May 18, 2022. Flag placing is limited to 300 volunteers, so sign up now to help out!

5/20 - Avenue of Flags: flag raising along national cemetery road
5/28 - Flag placement with lunch provided by Dixie Crows
5/29 - Memorial Day Ceremony
5/30 - Knights of Columbus Mass
5/31 - Flag Pick Up in National Cemetery

More information on these events will soon be found on the park's Facebook account.
Last updated: July 10, 2022