Nature & Science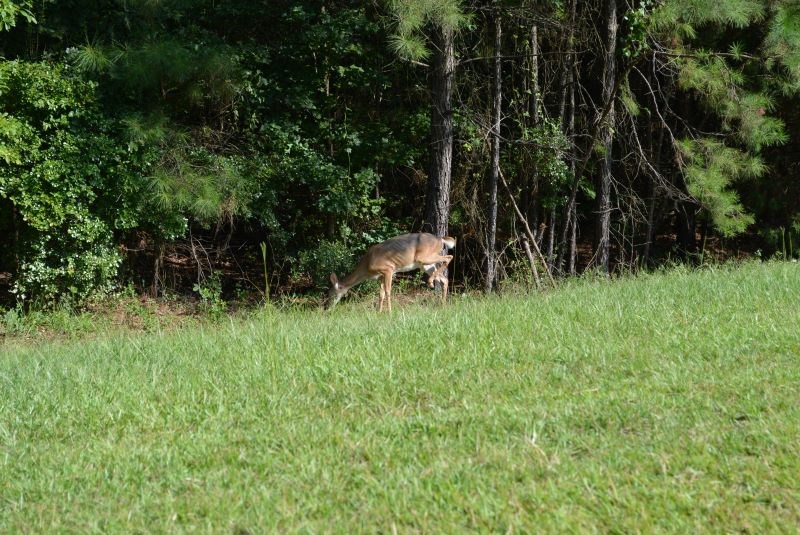 The park is located in the rolling hills of the East Gulf Coastal Plain.
Soils
Overlaying a formation of sands and clays is the Tallahatta formation of fine to medium-fine sands. Bauxite and kaolin are mined and processed immediately outside the park. Soils are generally deep and well drained sandy loam or loamy sand. However, the soils are highly erodible when the protective vegetative cover is removed.
Water Resources
Sweetwater Creek and Prison Branch are the two streams associated with the park. Sweetwater Creek has an average flow of 47 cubic feet per second and drains an area of approximately 47 square miles. Prison Branch has an average flow of 1 cubic foot per second and drains a 975-acre subcatchment of Sweetwater Creek. These two streams ordinarily flow in well-defined channels, but there are areas where the distinct banks disappear and broad wetlands take their place. There is a swampy area where the two join just east of the park. The 100-year floodplain of Prison Branch extends into the park.
The two streams are classified forpropagation of game and fish, shellfish, and other aquatic life. Water quality in the streams is in conformance with environmental standards.
Vegetation
Approximately 135 acres of the park landscape are intensively managed, consisting mainly of lawn and ornamental shrubs and trees. In the unmaintained, natural sections of the park, the vegetation is primarily an oak/hickory/pine association.
The most prominent exotic plant within the site is kudzu. No endangered or threatened plant species are known to occur within the park.
Wildlife
Mammals found in the park include deer, squirrels, skunks, and cottontails. Birds are abundant and include warblers, owls, and hawks. Cottonmouth moccasins, rattlesnakes, and copperheads can be found.
Sweetwater Creek and Prison Branch contain fish species common to the Flint River Basin, including a number of shiners, carp, catfish, sunfish, yellow perch, and minnows.
The park lies within the range of the red-cockaded woodpecker, the American bald eagle, and the American alligator. These species are listed as endangered by the Fish and Wildlife Service and the state of Georgia. However, since habitat suitable for these species is lacking within the park, these animals are not expected to be found.
Air Quality
In the past, the mining and processing of bauxite and kaolin adjacent to the park caused air quality degradation in the park and adversely affected vegetation. Since the installation of air pollution control devices, air quality is generally considered to be good.


Last updated: February 23, 2021