Rhode Island Monument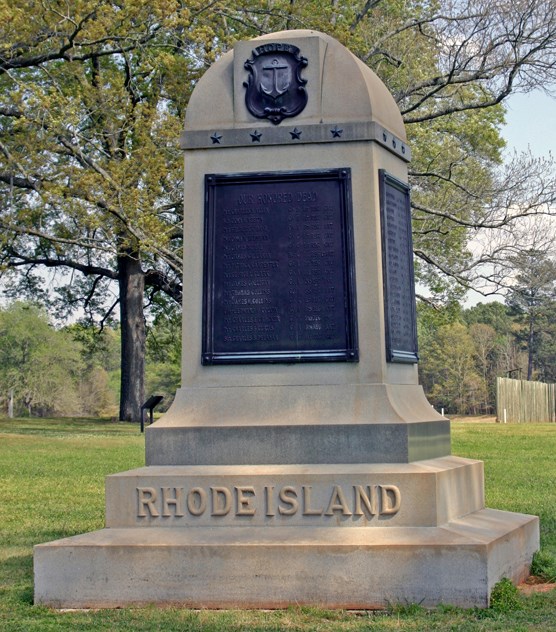 Authorized in 1902, the Rhode Island monument was erected on the prison site near the Wisconsin Monument. Dedication ceremonies were held 30 April 1903.
The monument is rather modest in size, carved from the best Westerly granite. The top front contains the state coat of arms and bronze plates on each face bear the names of the 74 soldiers buried in the National Cemetery. It is of interest to note that one of the names listed is that of Charles F. Curtis, 5th RI Heavy Artillery; one of the notorious Raiders, hanged by the other prisoners.
Last updated: April 14, 2015