Living History Volunteers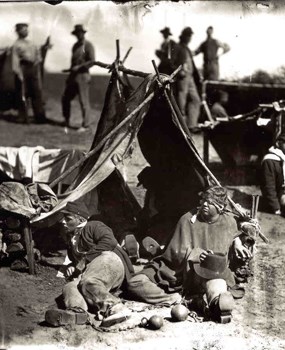 Living History volunteers assist with programs that help visitors to better understand the prisoner of war experience at Camp Sumter during the Civil War. While living history can be done throughout the year, the park hosts two programs with a strong living history component.
To find out how you can help, please contact park staff at 229-924-0343 or through e-mail.
Annual Living History Programs:
Living History Weekend (the third weekend in March annually)
Night Museum (November annually)
Resources:
Our Living History Program Handbook will be emailed to participants upon receiving their completed registration form.
2019 Living History Events and Registration Deadlines
Living History Weekend: March 16-17, 2019
Registration Deadline: March 8, 2019
Email Charles Barr completed registration form at charles_barr@nps.gov/ Registration Form.| Event Overview
Last updated: February 22, 2019