Bear Safety - For Kids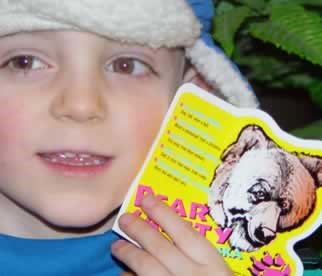 We think Bear Safety is one of the most important things to know when exploring the Alaskan landscape - especially for kids! Thats why we've devleoped the "Bear Safety in Alaska" sticker, to help remind kids (and adults) to be safe and aware in nature.
As the sticker says:
BE A NOISY HIKER....


Sing, talk, wear a bell.

GIVE BEARS SPACE...




Watch & photograph from a distance.

RESPECT A BEARS MEAL...


Stay away from dead animals.

KEEP A CLEAN CAMP...


Cook & store food away from camp.

LEAVE YOUR DOG AT HOME...


Bears and pets don't mix.
Please submit your request HERE and we'll send you a free Bear Safety Packet which includes a Bear Saftey Sticker!

Last updated: April 14, 2015