History & Culture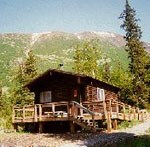 Homesteading in Alaska
Although the Homestead Act was enacted in 1862, it was not until 1898 that special legislation extended the provisions of the act to the territory of Alaska. Even with the lure of free land, homesteading in the remote territory was slow to start due to poor weather and soils. By 1914, fewer than 200 homestead applications had filed in Alaska. But after WWII and the Vietnam War, a surge of homesteaders came to Alaska, looking for the same land ownership opportunities that lured settlers out to the western states 100 years before. They also encountered many of the same hardships as the 19th century pioneers such as lack of transportation, harsh weather and the dangers of local wildlife. The Homestead Act was repealed in 1976, but a provision of the repeal allowed for homesteading to continue in Alaska until 1986.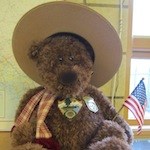 Founders Day
The National Park Service will celebrate its 97th birthday this coming Sunday! On August 25, 1916, former President Woodrow Wilson signed the Organic Act that spelled out the mission of the National Park Service: "to conserve the scenery and the natural and historic objects and wild life therein, and to provide for the enjoyment of the same in such manner and by such means as will leave them unimpaired for the enjoyment of future generations." Join the Anchorage Alaska Center, August 25 to celebrate!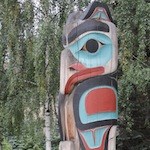 Alaska Timeline
This northwestern corner of North America has seen the first human migration to the continent, a huge variety of advanced indigenous cultures, and occupation by Russians, Europeans, and even Japanese during World War II.
Last updated: April 14, 2015