News Release
Anacostia Park Centennial Kickoff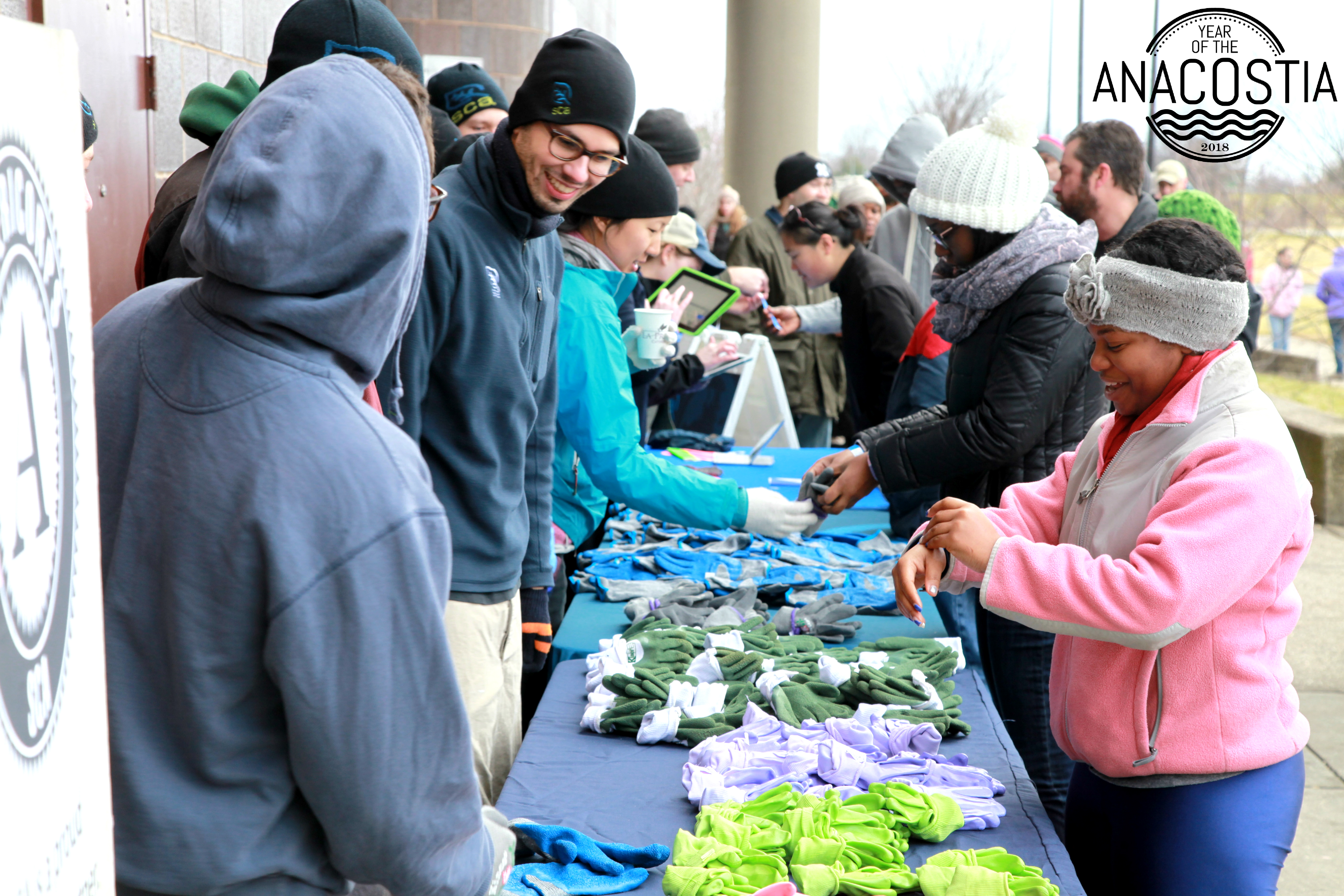 News Release Date:
January 10, 2018
Contact: Pya Langley, 202-619-7158
Join us as we kickoff the park's centennial year!
WASHINGTON- Find Your Park for Martin Luther King Jr. Day of Service on January 15, 2018 at Anacostia Park. Join the Student Conservation Association (SCA) and the National Park Service from 9 a.m through 12 p.m. as we kickoff the centennial year of Anacostia Park and honor the memory of Dr. Martin Luther King Jr. and his legacy of service to others.
Be fulfilled and join fellow community and park stewards in a massive collective cleanup effort to help restore the Anacostia River watershed during the Year of the Anacostia.
The Year of the Anacostia is a yearlong invitation to honor history, celebrate progress, enjoy the Anacostia River and its surroundings while envisioning an inspiring future.
"2018 is such an exciting time as we all come together to restore the Anacostia River, uplift our parks, and inspire community unity" Anacostia Park Superintendent Tara Morrison said. "For the centennial of Anacostia Park, I challenge everyone in the surrounding communities to visit the park to make lasting memories, learn something new and have fun!"
Volunteers who come out to the MLK Day ConSERVE event will participate in invasive plant and trash removal and shoreline cleanup. They can expect a free breakfast, work gloves and supplies for their tasks.
"With support from our friends at American Express and Southwest Airlines, SCA looks forward to bringing local youth and families together to celebrate the legacy of Dr. King and promote the practices of giving back to our communities and stewarding our natural resources" Jaime Matyas, Student Conservation Association President and CEO said.
In addition to the 500 expected volunteers in Anacostia Park, Friends of Kenilworth Aquatic Gardens will host volunteers at Kenilworth Park and Aquatic Gardens and more organizations will host service projects at various sites along the Anacostia River waterfront for MLK Day of Service. The service these volunteers will perform is a part of the Year of the Anacostia goals to increase stewardship along the river.
Visit SCA's website to register as a volunteer for MLK Day of Service. Learn more about the Year of the Anacostia and ways to get involved.
###
About the National Park Service.
More than 20,000 National Park Service employees care for America's 417 national parks and work with communities across the nation to help preserve local history and create close-to-home recreational opportunities. Visit us at www.nps.gov, on Facebook www.facebook.com/nationalparkservice, Twitter www.twitter.com/natlparkservice, and YouTube www.youtube.com/nationalparkservice.
About the Student Conservation Association
The Student Conservation Association (SCA) is America's largest and most effective youth conservation service organization. SCA conserves lands and transforms lives by empowering young people of all backgrounds to plan, act, and lead, while they protect and restore our natural and cultural resources. Founded in 1957, SCA's mission is to build the next generation of conservation leaders, and 70% of its 85,000 alumni are employed or studying in conservation-related fields. For more, visit www.thesca.org.
---
EXPERIENCE YOUR AMERICA™
The National Park Service cares for special places saved by the American people so that all may experience our heritage.
Last updated: January 10, 2018