Pets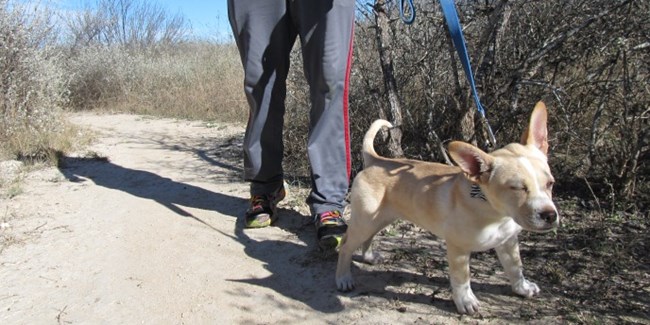 A national park is a refuge for the animals and plants living in it. Even if your pet does not chase deer, birds, or ground critters, it still presents the image and scent of a historical predator. The result is stress on the native wildlife. In addition, predators, such as owls, coyotes, mountain lions, and javelinas can and do kill pets. Contagious diseases can also be transmitted between your pet and wild animals.

Abiding by the following pet regulations will ensure a safer, more enjoyable visit for yourselves, your pet, other park visitors, and the park's wildlife.
Pets are allowed in most parts of the recreation area; pets are NOT allowed in the following areas:

All archeological sites.
All caves and rockshelters.
All marinas, docks, walkways, and launch ramps, except when proceeding directly to or from a boat.
All administrative buildings.

Pets must be on a leash that is no longer than six feet in length.
Pet etiquette and park regulations require that you clean up after your pet in all developed areas (picnic areas, campgrounds, parking lots, developed trails, etc.) and dispose of waste in trash receptacles.
Pets may NOT be left unattended in vehicles if it creates a danger to the animal, or if the animal becomes a public nuisance.
Last updated: March 8, 2015