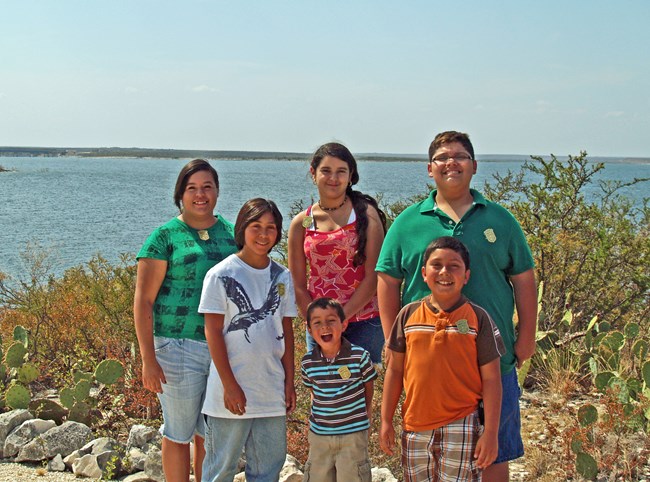 Become an Amistad Junior Ranger!
Stop by the Visitor Information Center on Hwy 90W to receive your free Junior Ranger Book filled with fun and educational activities. Complete the appropriate number of pages and do a hands-on activity to earn your Amistad Junior Ranger badge and patch.









Junior Ranger Day
You can also earn your badge and patch while attending Junior Ranger Day which takes place in April each year. Activities include ranger-led nature hikes, compass orienteering, tent setup, archeology demonstrations, flintknapping, water safety outdoor ladder ball, and "Backyard Bass" fishing.
For more information, call Education Specialist Lisa Nielsen at 830-775-7491 extension 3223.