Preserving our Park's History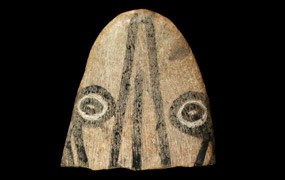 The mission of the National Park Service is to protect and preserve natural and cultural resources for the enjoyment and use of current and future generations. Towards this goal, Amistad National Recreation Area (NRA), working in cooperation with the University of Texas at Austin, maintains one of the largest museum collections in the National Park Service. Housed at the Texas Archeological Research Laboratory the Amistad NRA collection contains approximately 1,479,396 objects including archeology materials, natural history specimens, and roughly 72 linear feet of paper archives.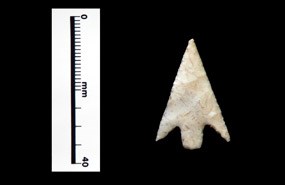 Most National Parks have museum collections that are representative of that particular park. They can include archives, fossils, rocks, military items, animals, plants, and archeological materials. Amistad NRA's museum collection consists almost exclusively of prehistoric artifacts excavated prior to the impoundment of waters behind Amistad Dam in 1969. All parks with collections are required to have an up-to-date Collections Management Plan which describes the collections that are to be managed and how management of the collections will be accomplished. These plans also include detailed information about the collection, catalog information, and how the collections are to be used for educational and outreach purposes. Amistad NRA completely re-wrote their Collection Management Plan in 2005. For a downloadable PDF of this new Collection Management Plan, click here.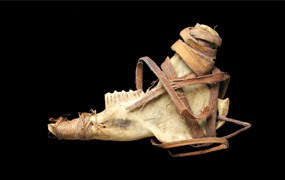 To date, over 700,000 of the 1.4 million objects in the park collection have been cataloged. Amistad National Recreation Area has submitted over 1,000 photographs (with associated catalog information) to the National Park Service museum catalog website. To browse through the available Amistad collections, click here. The Texas Archeological Research Laboratory at the University of Texas at Austin has developed a nationally acclaimed educational website about Texas archeology: Texas Beyond History (TBH). The park's museum collection forms an integral part of the TBH section on Lower Pecos Canyonlands archeology. To learn how objects like the ones in the Amistad collection were used 4000 years ago, click here.
Last updated: July 10, 2017