Learn About the Park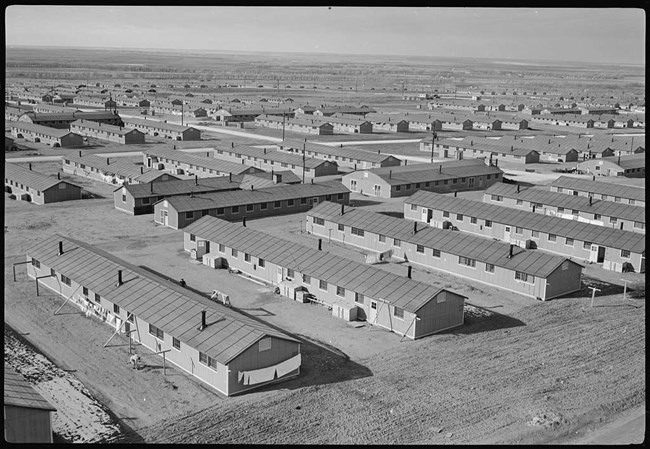 Located in a remote corner of southeastern Colorado, Amache, also known as the Granada Relocation Center, was one of ten incarceration sites established by the War Relocation Authority during World War II (WWII) to unjustly incarcerate Japanese Americans who were forcibly removed from their communities on the West Coast under the provisions of Executive Order 9066.

During its operation from 1942-1945, over 10,000 people of Japanese ancestry, most of them American citizens, passed through Amache. At its peak population in 1943, Amache housed 7,310 incarcerees, making it the tenth largest city in Colorado at the time.

Though the original buildings associated with the incarceration site were removed or demolished after Amache closed in 1945, Amache represents one of the most intact examples of a World War II incarceration site. The original building foundations and the historic road network are still visible on the landscape today. The Amache site also includes a historic cemetery, a monument, and several reconstructed and restored structures from the camp-era.

Amache is largely intact today due to preservation efforts over the years by the Town of Granada, Amache Preservation Society, former incarcerees and their descendants, and other individuals and organizations dedicated to enhancing the public's understanding of Amache's significance.
Last updated: March 25, 2022