Planning
Park Planning
The National Park Service (NPS) plans to ensure that the decisions it makes will be carried out as effectively and efficiently as possible. The National Park Service prepares a variety of planning and environmental documents to help guide management of park resources. Planning provides methods and tools for resolving issues in ways that minimize conflicts and promotes mutually beneficial solutions - solutions that articulate how public enjoyment of the parks can be part of a strategy for ensuring that resources are protected unimpaired for future generations.
Foundation Document
In January 2023, the foundation document process will begin for Amache National Historic Site. This document is the first strategic document created for any new park unit. The purpose of the document is to establish a unified understanding of the site's purpose, significance, major interpretive themes and fundamental values. The foundation document looks at the issues a new park unit is facing and forges a roadmap of planning and data needs to address these issues. A foundation document coordinates all levels of future planning and management from a shared understanding of what is most important about the site. A typical foundation document takes one year to complete.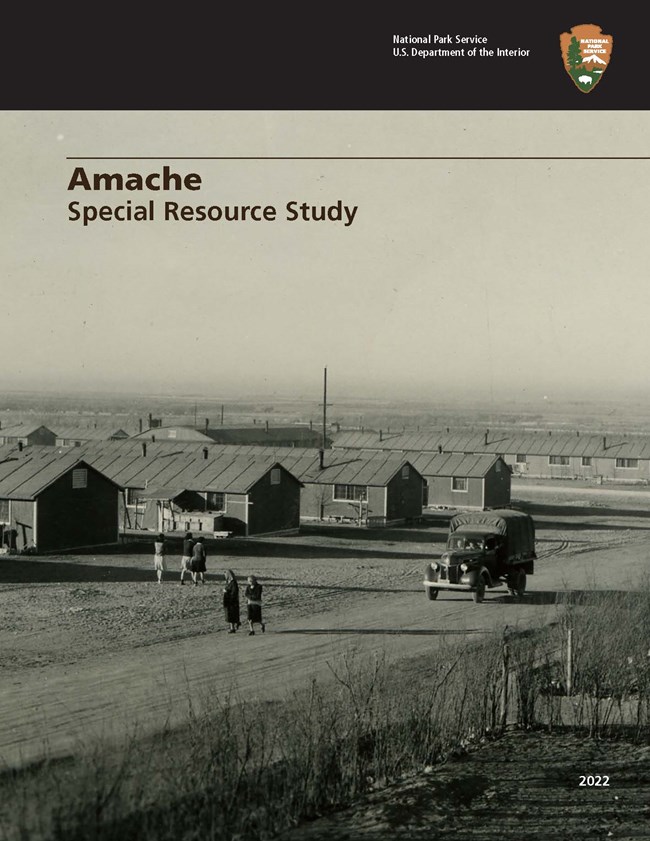 A special resource study (SRS) is conducted by the NPS at the request of Congress. The NPS collects and evaluates information about the resources in the study area and determines the eligibility of an area to be designated as a national park unit.

In March 2019, Congress passed the John D. Dingell, Jr. Conservation, Management, and Recreation Act (Public Law 116-9). Subtitle A, Section 2004 of this Act authorized the Secretary of the Interior to conduct a special resource study of the site known as "Amache," "Camp Amache," and the "Granada Relocation Center" in the State of Colorado. As directed by Congress, the NPS has prepared this special resource study [6.33 MB PDF] to evaluate the potential of the Amache site to be included within the national park system. The relevant text of Public Law 116-9 is included in Appendix A of the SRS.

To learn more about special resource studies and park planning efforts, visit parkplanning.nps.gov.
Last updated: January 18, 2023