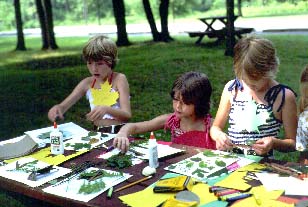 There are many ways for children and families to enjoy your National Park.
Junior Ranger
Ask at the information desk for a copy of the park Junior Ranger book for a fun guide to the story of the Allegheny Portage Railroad.
For an on-line copy of the Junior Ranger book, click here.
Demonstrations
In good weather there are a variety of demonstrations done by costumed park rangers. Many times the ranger needs YOUR help. It may be something simple like handing a tool when needed, or you may be put to work making rope!
Scout Programs
We welcome your scout troop to Allegheny Portage Railroad National Historic Site. Scouts can participate in the Junior Ranger program or participate in a self-guided tour of the park. For more information, contact (814) 886-6150.