Living History Day
Our annual Living History Day is July 22, 2023 from 10:00 am to 4:00 pm!

This all day, family-friendly, living history event is free and has programs and demonstrations to offer visitors of all ages. These include stone cutting, rope making, natural dyes, spinning, traveling trunk, children's games, and more!

The 2nd Pennsylvania, Company B-American Highlanders from the Mexican War (1846-1848) will tell their stories and perform black powder demonstrations at designated points throughout the day.

Visitors will learn what it was like to work and travel on the Allegheny Portage Railroad as well as activities that women were participating in during the 19th century.

No reservations are required!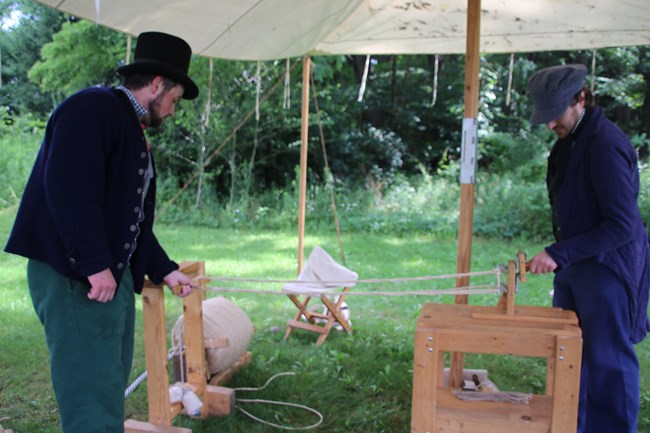 Rope Making
Young and old can learn how the hemp rope was made for operation on the Allegheny Portage Railroad. Each of the 10 Inclines had a hard wearing hemp rope approximately one mile in length. Even once the hemp rope was replaced its successor was 'wire rope' made in much the same way. This fun hands-on demonstration actually produces real rope that can be taken home with the participant.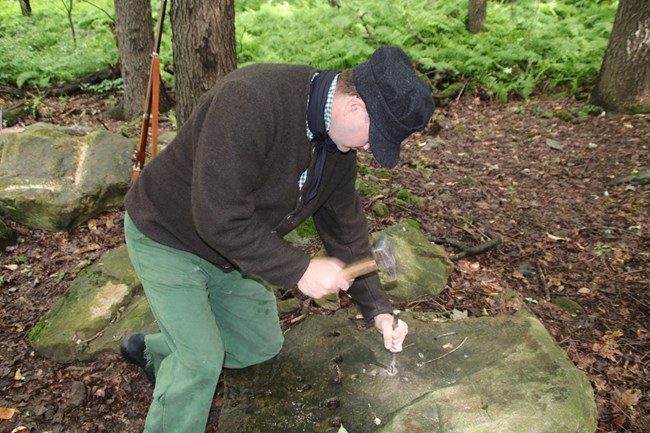 Stone Cutting
The stone 'sleepers' that were used as railroad ties on the levels were shaped on-site. Most were likely quarried near where they were installed as well. Using only a hammer and a chisel, skilled stonemasons shaped the raw rock into the sizes and shapes that were needed for the railroad bed, culverts, bridges, and viaducts.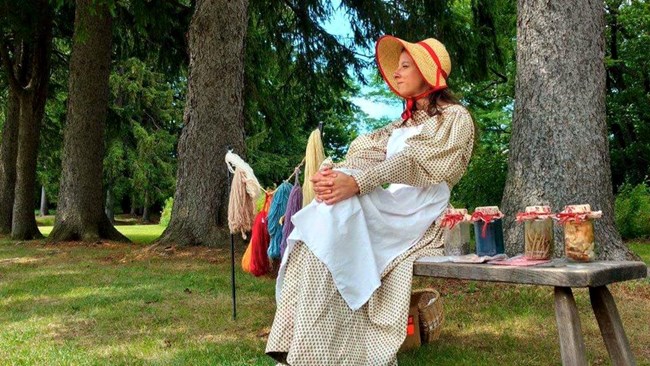 Industrial Revolution
Few enjoyed the immediate benefits of the Industrial Revolution more than the women of the time. Machine made cloth helped retire the spinning wheel and increased leisure time for other pursuits. New inventions such as iron cook stoves and new sources of basic materials such as food items made daily life easier in many ways. Some of the park demonstrations let you compare past practices with the contrasting new developing practices of the 1840s.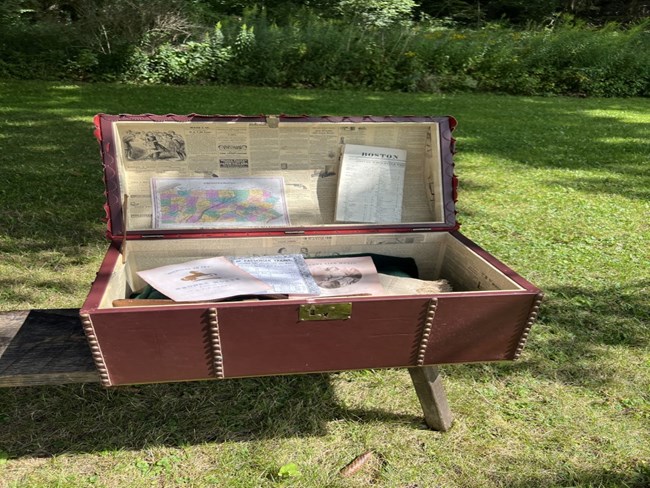 A Travelers' Experience
Learn about what it was like to travel on the Main Line Canal and the Allegheny Portage Railroad. Travel accounts and a trunk containing items relating to the time period help tell the story.
Last updated: January 26, 2023