Learn About the Park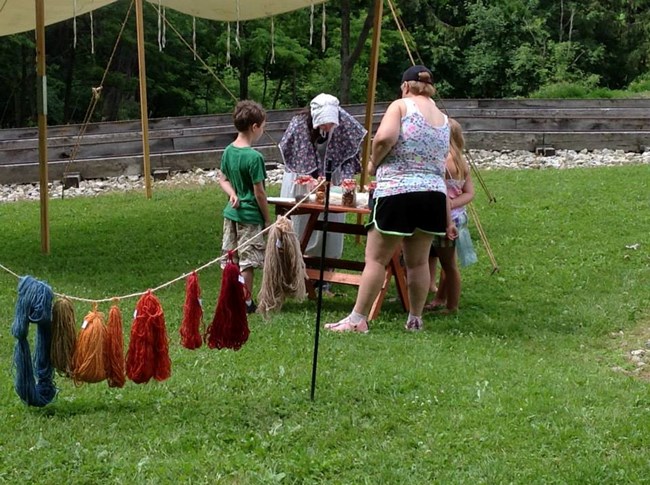 The grounds and trails of the park are open seven days a week, yearround, from sunrise to sunset.

The visitor facilities, including the Summit Level Visitor Center, the Lemon House, and the Engine House No. 6 Exhibit Shelter are open seven days a week spring, summer, and fall. These same facilities have different schedules in the winter. When open, these buildings are open from 9:00 am-5:00 pm.

The summer is the best time to visit if you wish to catch a Ranger program, hike, van tour, and/or even a concert.
The story of the Allegheny Portage Railroad is one of man overcoming mother nature. Click on the highlighted link to learn more. That page also contains links to other pages.
The historic Lemon House, a restored (but not active) tavern, is one of the three buildings you can visit at Allegheny Portage Railroad!
The Staple Bend Tunnel, the first railroad tunnel in America, was built for the Allegheny Portage Railroad. The tunnel is not in the main park unit, but is a part of the park and is located in Mineral Point, PA, which is about a 20-minute drive west of the park.
Children will enjoy a visit to Allegheny Portage Railroad National Historic Site. The park features hands-on demonstrations in the summer for children to help with. Children can also participate in the Junior Ranger program here!

The online bookstore is full of amazing books resources to help you learn more and remember your visit to the Allegheny Portage Railroad National Historic Site.
Last updated: January 18, 2018