For Kids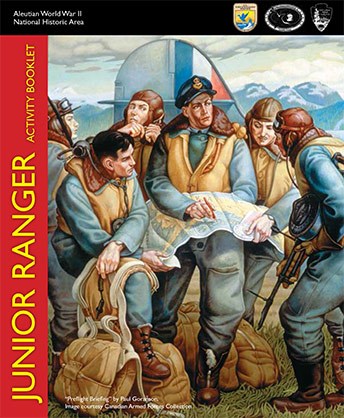 Be a Junior Ranger

If you love history, cultures, or faraway places, you should check out the Aleutian World War II Junior Ranger book! With an answer key included, your parents can check how you do on the activities as you learn about this little-known part of America.

For those of you who do not live in or near Unalaska, the "Getting Started" section of the booklet will not be useful. It directs you to visit places in the community to learn more. While these activities could be useful for everyone, they are not critical to the completion of the booklet.

A Junior Ranger badge is awarded to each person who completes the exercises in the booklet. To obtain a badge, contact:
Alaska Public Lands Information Center
ALEU Jr. Ranger Program
605 W 4th Ave, Suite 105
Anchorage, Ak 99501
(907) 644-3661 or toll free in the US (866) 869-6887

Want to complete more Junior Ranger books from parks all over the US? Visit Kids in Parks to keep learning, exploring, and having fun!


Last updated: December 6, 2020