Enduring Legacy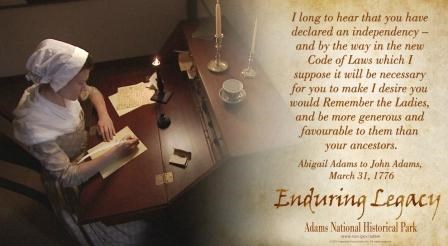 Enduring Legacy: Four Generations of the Adams Family, produced for Adams National Historical Park, chronicles four generations and 200 years of the Adams family beginning with President John Adams and his wife Abigail and continuing through the pivotal events in the lives of President John Quincy Adams, grandson Charles Francis Adams and great-grandson Henry Adams.
The Adams family's sense of honesty, morality, public service, and sacrifice fostered generations of political leaders, and created one of the most important political dynasties in the United States. It is a story of service and sacrifice that profoundly shaped the nation's history.
Narrated by Laura Linney, also the voice of Abigail, and featuring the voices of Tom Hanks, Paul Giamatti, Edward James Olmos, and Edward Herrman; this 27 minute film is shown daily at the park Visitor Center.

A short clip of the park orientation film shown at the Visitor Center, 1250 Hancock St., Quincy

Duration:

45 seconds
Last updated: October 4, 2013