Jordan Pond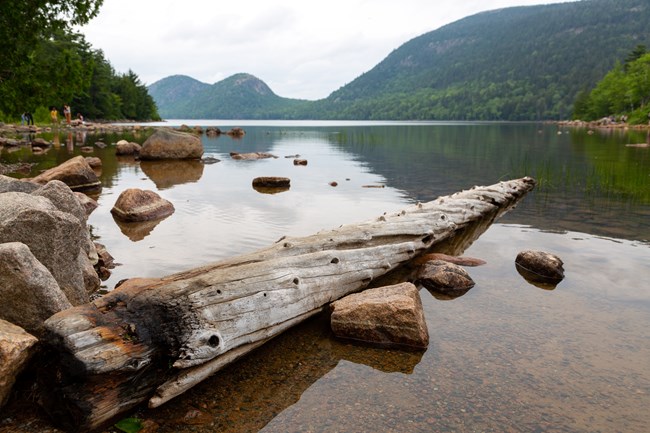 Visit Jordan Pond
Jordan Pond is one of the park's most pristine lakes, with outstanding surrounding mountain scenery. Glaciers carved the landscape, leaving behind numerous geological features.

Jordan Pond's beauty has become iconic—attracting multitudes of visitors for over a century who have enjoyed canoeing and kayaking, exploring nearby carriage roads, or trying famous tea and popovers at the Jordan Pond House.
Getting Around
Jordan Pond is located off the two-way section of the Park Loop Road. It is approximately 30 minutes from Hulls Cove Visitor Center. Visitors can also access this area from the Stanley Brook Entrance in Seal Harbor.
By car: Starting from Hulls Cove Visitor Center, continue straight at the four way intersection. Follow the Park Loop Road. At 2.8 miles, continue straight and remain on the two-way section of the Park Loop Road following signs for Jordan Pond.

For a longer route, turn left onto the one-way section towards Sand Beach. Continue on the Park Loop Road for approximately 14 miles to reach Jordan Pond.

By bus: The fare-free Island Explorer stops at Jordan Pond. Check bus schedule for routes and timetable.
Day Hikes at Jordan Pond
Walk around or hike up different trails for views of Jordan Pond and the surrounding scenery.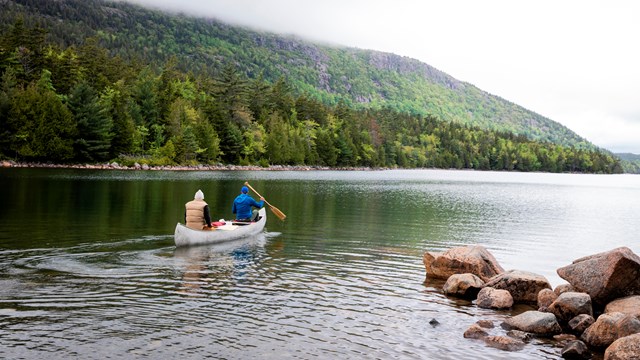 Boating at Jordan Pond
Bring your own boat to explore Jordan Pond. Check specific watercraft restrictions before launching.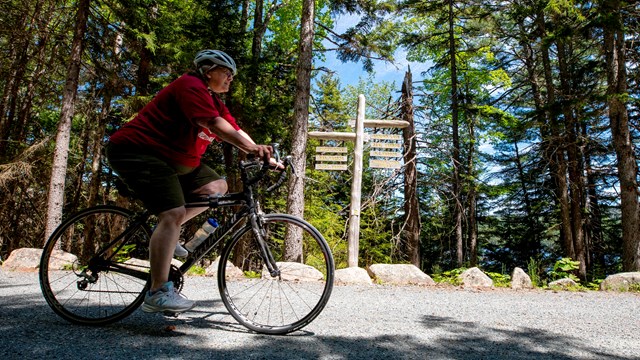 Carriage Roads
45 miles of historic carriage roads cross the park and provide recreation opportunities free of automobiles.
What Else to Know
How deep is Jordan Pond? Jordan Pond is 150 ft deep and spans 187 acres, making it the deepest and second largest lake at Acadia.
What are the two mountains north of the pond? The two distinct mountains seen in photographs with Jordan Pond are North Bubble and South Bubble (often referred to together as The Bubbles).
Is Jordan Pond always crowded? Afternoons can be very congested at Jordan Pond, especially for hiking trails and carriage road access. Be prepared to visit at a different time if parking lots are full. Protect vegetation by staying on designated trails, especially in high use areas.
Why can't I swim in Jordan Pond? Jordan Pond is Seal Harbor's drinking water supply. Therefore, swimming and boats with motors above 10 horsepower are prohibited.
How old is Jordan Pond House? Guests were first served at Jordan Pond House in 1893. The original house burned in 1979, and the current one was built in 1982.
Which carriage roads can I access from Jordan Pond? See carriage road map for details.
When was the Jordan Pond Gatehouse built? Jordan Pond Gatehouse was built in 1932 as part of the carriage road system. It is now used as park housing.
Historic Carriage Roads
Learn the history behind Rockefeller's planning and construction of the famous carriage road system.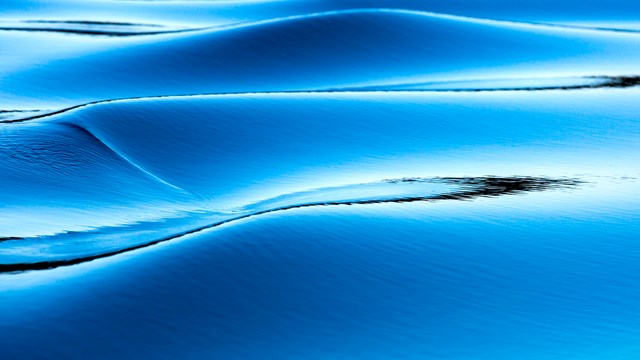 Water Resource Management
Water resources are integral to ecosystem health and function and fundamental to a variety of recreational opportunities at the park.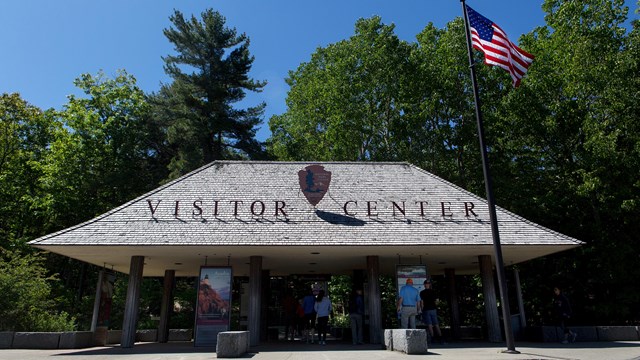 Accessibility Options
Acadia strives to make facilities as accessible as possible. Find information for accessibility in specific areas across the park.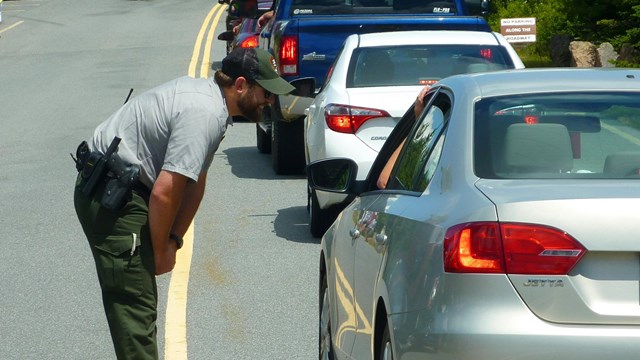 Park Rules & Safety Advisories
Are visitors allowed to harvest mushrooms, or fly a drone in Acadia? Check out highlights of the park's important Rules and Regulations.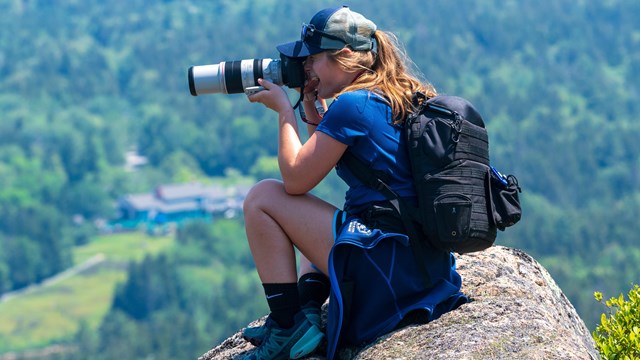 Viewing Wildlife
When it comes to wildlife, the best relationship is a long-distance relationship.
Last updated: August 5, 2021