Acadia's Science Legacy
Acadia National Park has a rich history of science. Over thousands of years of relations with the land and sea, the Wabanaki (People of the Dawnland) gained insights about the natural world. They have passed down this ecological knowledge across generations, traditions they continue to practice and renew.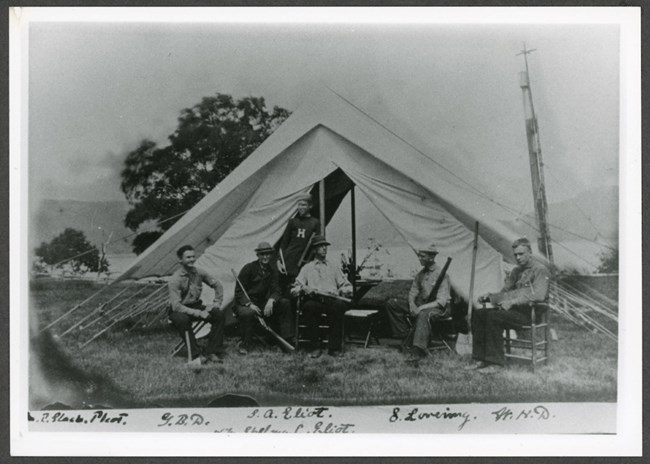 In the early 1800s, visitors and immigrants from Europe came to the region as part of government surveys and naturalist expeditions. Geologists, in particular, traveled here to understand past climate changes and the shifting of glaciers and sea level, including Louis Agassiz, Nathaniel Southgate Shaler, and Florence Bascom. William Stimpson, Addison Verrill, Edward Morse, and Alpheus Hyatt studied the invertebrates of shoreline and seafloor. In the 1880s, a group of Harvard College students spent summers on Mount Desert Island; the Champlain Society did some of the first recorded detailed inventories of plants, birds, fish, geology, and waters of the island. Their citizen science (science that involves the participation of people who are not "professional scientists") largely inspired the protection of Acadia as a national park.
When Acadia was first established as Sieur de Monts National Monument, the major backers of the park's creation (George Dorr, Charles William Eliot, John D. Rockefeller, and others) envisioned the park and the surrounding area becoming a retreat or field station for science. At the same time the park was protected, they helped to establish the Jackson Laboratory and Mount Desert Island Biological Laboratory, now world-class research institutions focusing on genetics and regenerative biology, respectively.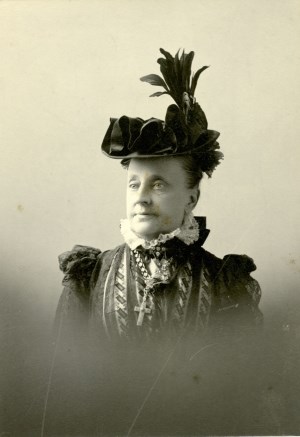 Early in Acadia's history, the park hosted foundational research in ecology and geology. Acadia served as the setting for the first popular guide to the intertidal zone and first illustration of an intertidal food web. It has been an important contributor to studies of bird migration and animal ecology. In the 1950s Robert MacArthur studied warbler feeding habits in the park. His study yielded the niche differentiation theory and his main figure from that study has appeared in virtually every ecology textbook since the 1960s.
Today, researchers recognize the value in these early studies, and have begun revisiting some of those data sets early researchers left behind. They are gaining important insights that are advancing science and informing the management of Acadia and other national parks. For example, in the 2000s Craig Greene, Glen Mittelhauser, and colleagues resurveyed the plant inventory begun by the Champlain Society members in 1880. They discovered that the plant communities in Acadia have changed dramatically over that time—one out of six species no longer occur in the park, many have declined in abundance, and several nonnative species have arrived and are becoming more common. The National Park Service is using this information to inform the management of invasive plants and the restoration of native plants in wetlands, on mountain summits, and in other areas of the park.
Scientists today are only able to revisit these studies because the scientists of yesterday carefully documented, preserved, and shared their data. Today's researchers are continuing that tradition, sharing their data so that they are accessible to other researchers, as well as managers, educators, policy makers, and anyone interested in them.
You can find documentation, data, and papers resulting from research in Acadia National Park (and other national parks) in the National Park Service's IRMA Portal (irma.nps.gov). Over the next several months we plan to post stories describing many of these projects in more detail. For now, though, we give some examples of important historical data in Acadia National Park below. We will be updating the list here as we post stories, so please check back periodically. If you have any sources of historic data from Acadia National Park that you would be willing to share, please send them to Emma Albee, Science Information Specialist at the Schoodic Institute at Acadia National Park.
Researchers and Their Stories
Last updated: March 14, 2022